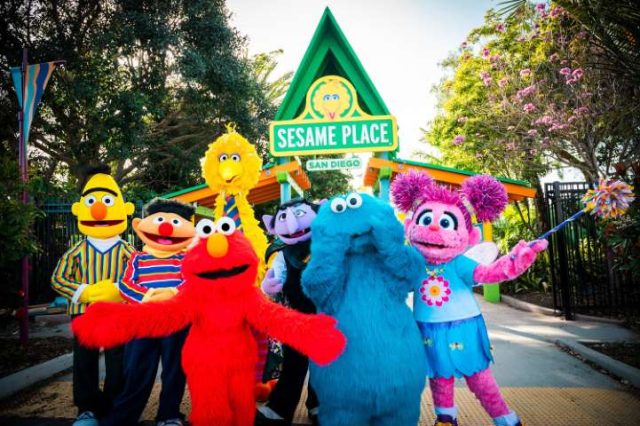 Looking for the newest family-friendly hotspot on the West Coast? Sesame Place San Diego, the innovative collaboration between SeaWorld Parks & Entertainment, Inc. and Sesame Workshop, is now open! As the second Sesame-themed park in the U.S., it promises a one-of-a-kind experience that families won't want to miss.
Top Features of Sesame Place San Diego:
Diverse Attractions: From water attractions like the family-friendly rollercoaster, wave pool, and lazy river to 18 Sesame Street-themed rides, there's something for every thrill-seeker.
Entertainment Galore: Don't miss the award-winning Sesame Street Party Parade, live character shows featuring fan favorites like Elmo and Abby, and a range of interactive experiences.
Location Benefits: A short 20-minute drive from San Diego and 2.5 hours from Los Angeles, it's the perfect West Coast family destination.
Marc Swanson, CEO of SeaWorld Parks & Entertainment, expressed enthusiasm about this latest venture, emphasizing the ongoing partnership with Sesame Workshop and the shared commitment to providing delightful experiences for children and families.
Sesame Place San Diego isn't just about fun; it's also about learning and inclusivity. Notably, it opens as a Certified Autism Center, offering a sensory guide, designated quiet rooms, and staff trained in autism sensitivity. This commitment to inclusivity mirrors Sesame Place Philadelphia, making these parks pioneers in offering an accommodating and enriching experience for all guests.
Furthermore, with San Diego's sun-kissed climate, visitors can enjoy year-round attractions, including Big Bird's Beach and The Count's Splash Castle. And with events like The Count's Halloween Spooktacular and A Very Furry Christmas, the festive spirit lasts all year long!
Ed Wells from Sesame Workshop remarked on the longstanding 40-year journey leading to this moment, expressing excitement for the expansion and the continued mission of fostering smarter, stronger, and kinder children through interactive experiences.
In summary, if you're searching for a unique theme park experience where fun meets learning, Sesame Place San Diego is the place to be. With engaging rides, entertainment, and a commitment to inclusivity, it truly offers something special for everyone!