Different people like different types of holidays. There are those who want to travel to a sunny destination and spend their time relaxing on the beach. Some people prefer vacations in their own country, whilst others seek more adventurous places.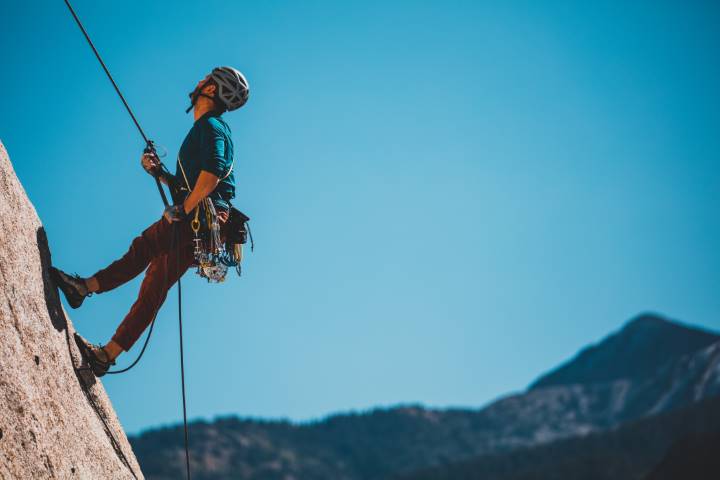 Many people enjoy traveling long distances during their holidays. They may take their RV and head for the horizon. Perhaps you are planning similar things, but are wondering what to do along the way. If you like to stay active and remain outdoors, here are some popular suggestions you can consider.
Rock Climbing
This is both a challenging and exhilarating activity. Whilst it requires both physical strength and endurance, the payoffs can be amazing. Imagine reaching the top of a cliff and accessing views that few people have seen.
If you plan to do this during your holiday, it's essential that you are fit for purpose. Strengthen your core, and work on your muscles and tendons. Take a course to learn the key climbing techniques, and buy all the kits required (including chalk and harnesses). Why not base your traveling route around the most suitable climbs? When you arrive, don't forget to do warm-up exercises first.
Fortunately, there are specialist websites for most outdoor activities. If you're looking for climbing gear, you'll be able to learn about the best gloves and shoes. You can also discover how to strengthen your grip or wash a climbing rope. 
Skiing
This is a great activity for all the family. Ski resorts generally advertise the difficulty levels on their slopes, so people can decide according to expertise. Once again, it's important to let someone teach you the basics if you haven't done this before. Newcomers should head for the practice slopes. 
Always be careful when getting on and off the lifts and chairlifts, as it's not as easy as it looks. Make sure you have adequate equipment, and try to arrive early while the snow is still fresh; when the sun becomes stronger it will become more slushy.
Horseback Riding
We now turn from activities involving beautiful views to one that involves experiencing nature closeup. If you love horses, why not take some riding lessons? You'll need to wear some specialist equipment, with the helmet being of prime importance.
The trainer will teach you about relating to the horse, and how to mount and dismount. You'll learn to hold the reins loosely because sudden jerky movements can make the animal react. You will also discover the importance of posture; you'll keep a straight back and not cling too tightly with your knees and thighs.
Surfing
Imagine having fun in the sea whilst trying to ride the waves. When people begin their training, some of this is done on the beach. Learners are usually taken to beginner-friendly locations, as more proficient surfers prefer their own space.
Trainees learn the importance of warm-up exercises before they begin, and discover why it's wise to access local weather reports.
Camping
If you've not done this before, it's advisable to stay on an official site. Should you have forgotten anything, there may be shops and facilities you can access. Once you have become more experienced, it will be easier to stop and pitch your tent wherever you choose. 
Be sure to create an exhaustive checklist in advance. This should include plenty of clothes: you'll need several layers to cope with the temperature changes and spares for when you get muddy.
Make sure you have an emergency pack that also covers first aid items and prescription medication. Don't get caught out by prolonged exposure to the sun. Bring sunblock, hats, and sunglasses. Pre-prepared meals and food designed for campers will serve you best. Alongside these, bring water carriers and plenty of snacks (e.g. energy bars, protein bars, nut bars, and biscuits).
Hiking
You may wish to design your holiday route around the most suitable walks. You'll need to consider the following:
How fit you are
How steep the levels of incline can be
How far you're able to walk
How prepared you are weather-wise
You'll need to be kitted out with all the necessary supplies and equipment. As with rock climbing, it's important to not go it alone: you won't want to experience a crisis in the middle of nowhere.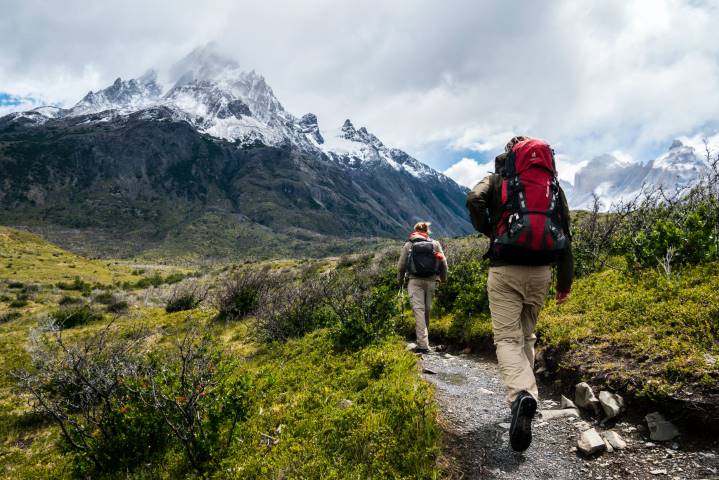 There are many other outdoor activities you could consider, ranging from fly-fishing to paragliding or white water rafting. Decide who will be going with you, and how confident and experienced you'll all be. Once you've made your choices, you can begin the preparation and look forward to your upcoming adventure.