From impressive architecture, breath-taking sceneries, and rich and vibrant cultures, Europe has more than enough to offer to a first-timer. You will have the ability to behold buildings that span hundreds of years and iconic structures that have withstood several civilizations. Each country in Europe has a unique and elaborate history which draws millions to study and behold in this modern age.
With fast and reliable transport systems that connect the cities of European countries, the ease with which to get around for a first-timer is increased. Moreover, many cities understand and speak English; therefore, you can ask around should the need for communication arise. With all that considered, let's look at the top travel destinations in Europe, shall we?
London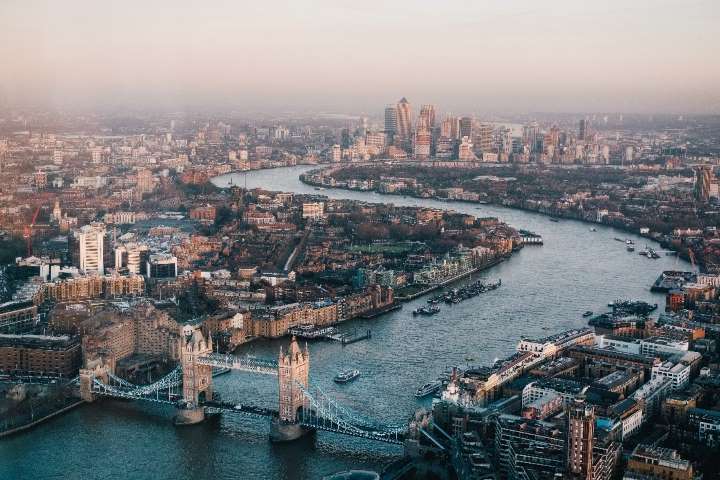 Home to the Big Ben, Buckingham Palace, Tower Bridge, and the London eye, the British capital is a traveler's dream. Not only is it a European City, but also a city in the global domain. The city is riddled with magnificent castles and majestic palaces, including the Kensington Palace, Windsor Castle, and the Hampton court palace, which represent its extra-ordinary old architecture.
For football fans, London is home to the Chelsea, Arsenal, and Tottenham clubs, among others. You can also visit the Wembley Stadium – the second-largest stadium in Europe, maybe even watch a match. If you are a Harry Potter fan like me, you might want to check out the Warner Bros. Studio London. While in the set, you can behold the secrets behind the making of the film and even take a gander at the Forbidden forest.
To get a tour around the city, I would advise that you take a public Bus 11, which offers the best route for sightseeing. Perhaps you will be able to see how old London's architecture has been seamlessly fused with the modern architecture to create an elegant city worthy of the number one in this list. With all these to visit, you might be tempted to stay in London forever.
Paris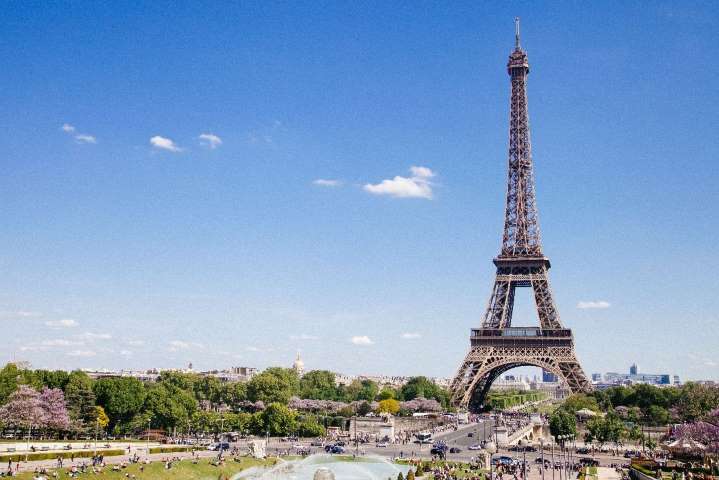 Of course, the city of lights! The French capital is more than a dream for many travelers. Its delightful attractions are, for many, the epitome of beauty and elegance. The French culture is widely represented in Paris through its architecture, art, fashion, gastronomy, and language.
You can take your time to stroll the crisscrossing boulevards or along River Seine, savor the decadent and inimitable French cuisines, marvel at the exquisite monuments, and gaze at the masterpieces that call the Louvre home.
The Eiffel Tower, Louvre Museum, Gothic Notre-Dame cathedral, and Arc de Triomphe are among the most famous attractions to grace Paris' beautiful skyline. A day, a month, or a whole lifetime, Paris has enough to keep you interested in it. Perhaps you might find love in a romantic city.
Berlin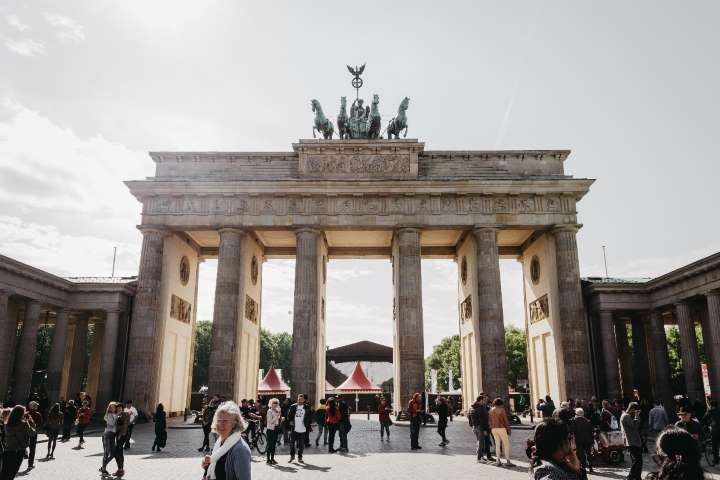 After surviving destruction in 1945, Berlin was rebuilt into a modern and glamorous city stands today as the capital of Germany. Its cutting-edge architecture, together with the tangible rich history, sets it apart from any other city in Europe. Its food, wine, and vibrant nightlife also draw most travelers to it.
Visit the Museum Island, which is an island that consists of three famous museums – the Pergamon, the Altes and the Bode. In these museums, along with others, you take a look at the amazing exhibits of that to represent the German culture. While there, you can read German history and its significance in the world.
A visit to the Brandeburg Gate should be a must-see in your travel bucket list while in Germany. Perched right in the middle of East and West Germany (during the cold war), this iconic landmark is showcasing Germany's division as well as national unity. A trip down memory lane might also be to touch and feel the rich history at The Berlin Wall Memorial.
Athens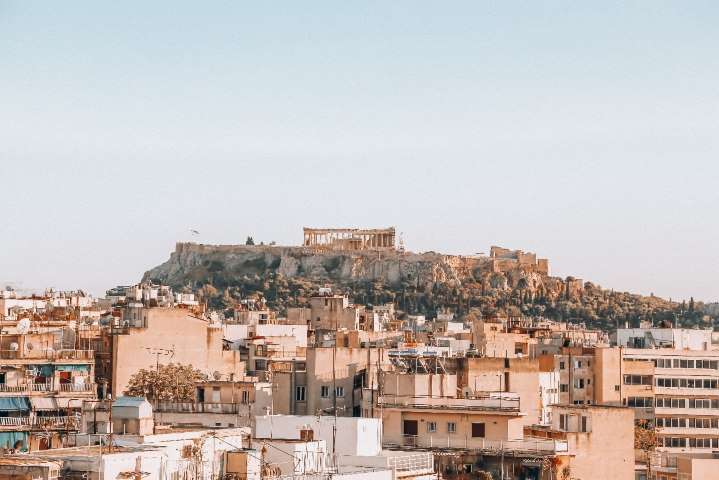 The cradle of European philosophy, the world's ancient capital, is steeped in history. It has been nurtured through many civilizations to become the city that it is today. From literature to architecture, to the government, this city has played a significant role in elevating the world stage.
The Acropolis is perhaps the most famous and important ancient site in the Western world. Parthenon (virgin's apartment) is the epitome of glory in the Acropolis with its gargantuan structures made of expensive stone in honor of the goddess Athena. Perched atop a hill, the monuments of Acropolis are visible from almost anywhere in the city.
Other sites to visit include the Acropolis Museum, Temple of Olympian Zeus, Odeon of Herodes Atticus, and Ancient Agora. A mere glimpse at these sites is enough to exalt your spirit and to edify your mind. The best thing about the place is good weather. Athens is a sunny city and lets you enjoy its beauty without worries.
Budapest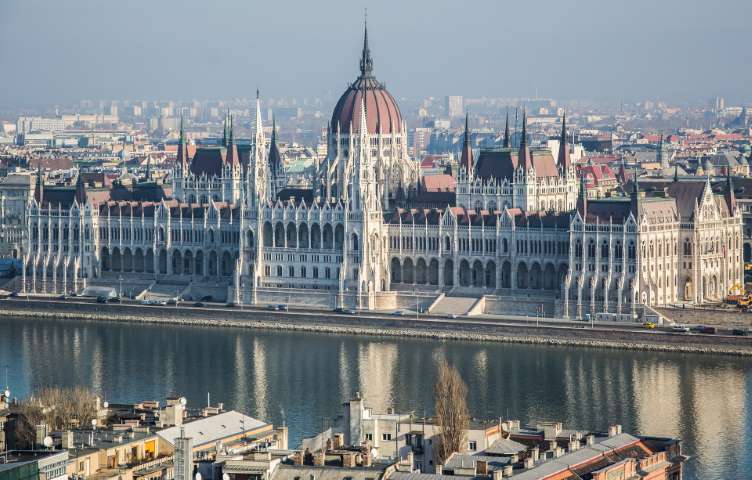 Imagine with the majestic architecture as London, vibrant nightlife as Berlin, picturesque landscapes as Paris and rich culture as Athens, seems made upright? Well, Budapest is a mix of all that and more; including thermal baths and spas that will leave you feeling fresh and rejuvenated.
The Danube River flows through 10 countries in Europe, one of which is Hungary. The river separates the two towns of Buda and Pest. Széchenyi Chain Bridge, however, links the two towns. Its magnificence is jaw-dropping, and the effect is exacerbated when lit up at night.
When it comes to culture, Kazinczy Street takes the spotlight. It offers the best restaurants with fine dining and the most famous ruin bar: Szimpla Kert. With an eclectic ambiance and quirky decor, the pub offers affordable drinks, live music concerts, an open-air backcourt to watch films, and a disused Trabant car. It is no doubt that Budapest is one of a kind.
There are over a hundred cities to visit. Some are charming, some alluring, some stunning; but all are worth the journey. The journey to Europe is an interesting one, filled with resplendent sights, enchanting cultures, opulent buildings, and amazing history. You'll need a camera to document all the memories and experiences that Europe has to offer. Whichever city or country you choose, you will never miss anything fun to do in Europe.
BIO:
Elisa Abbott is a writer, editor, translator. Her extensive experience is influenced by her various interests and her constant motivation to upgrade her education and work biography. Besides working at PickWriters as one of the key figures in their German translation service sector, she keeps working as a freelance writer. As she explains, writing has always been her passion so she uses it as a tool to share her knowledge and experience.