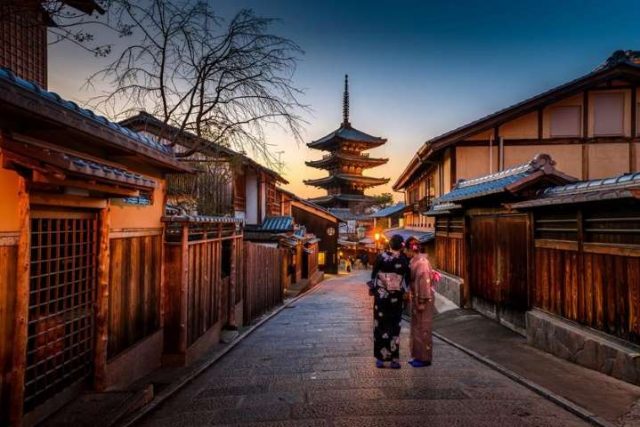 TourRadar, the world's largest online marketplace for multi-day tours, announced today its top 100 multi-day travel experiences of the year in the company's annual Tour of the Year (TOTY) Awards. According to traveler reviews from around the world, Japan One Life Adventures is the #1 tour of the year listed on TourRadar. 
Japan is a hot destination for travelers heading into next year as the country prepares to host the 2020 Olympics. The 10-day Japan One Life Adventures tour, which currently has over 700 reviews from travelers and a perfect five star rating on TourRadar, explores the unique culture and traditions of Japan, taking travelers to various locations stretching from Tokyo to Osaka. Highlights of the tour include a sushi making class, an overnight stay at a temple and, of course, karaoke. The tour operator, One Life Adventures, also takes concerted steps to ensure their tours are environmentally responsible by partnering with local suppliers to eliminating single use plastics from their operations. 
TourRadar's Tour of the Year awards also recognizes 99 other outstanding multi-day tours based on country, region, and travel style. Each winner was chosen based on an algorithm that determines the overall quality of tours listed on TourRadar, with traveler reviews a key factor. These tours span the globe with experiences ranging from gorilla trekking in Uganda and sampling the best eats of Sicily to exploring Uzbekistan and cycling Vietnam. This year, 61 different tour operators won a TOTY award for their exceptional experiences.
"With over 40,000 different tours available, TourRadar has the most thorough collection of multi-day travel experiences you'll find, including really obscure, locally-based tours that you may not be able to find elsewhere," says Christian Wolters, Managing Director of North America. "Our travelers gave us a tremendous amount of feedback this year, and we want to congratulate these amazing tour operators that are helping to connect people to meaningful travel experiences."
"Being recognized for producing TourRadar's top tour of the year is something our team will never forget," wrote One Life Adventures Co-founders, Pierre Araman and Sean Mulhern, in a statement. "At One Life, we firmly believe that incredible things can happen when people are doing their best work and we always dedicate the success we have had over the years to the incredible group of people in our business who share the same vision, mission, and values. Heading into 2020, we can't wait to showcase even more destinations through our friends at TourRadar, who have played an extremely important role in our growth as a company and who act as a true partner."