Prepare to embark on an extraordinary adventure to Thailand, a mesmerizing country known for its warm smiles, rich heritage, and stunning vistas.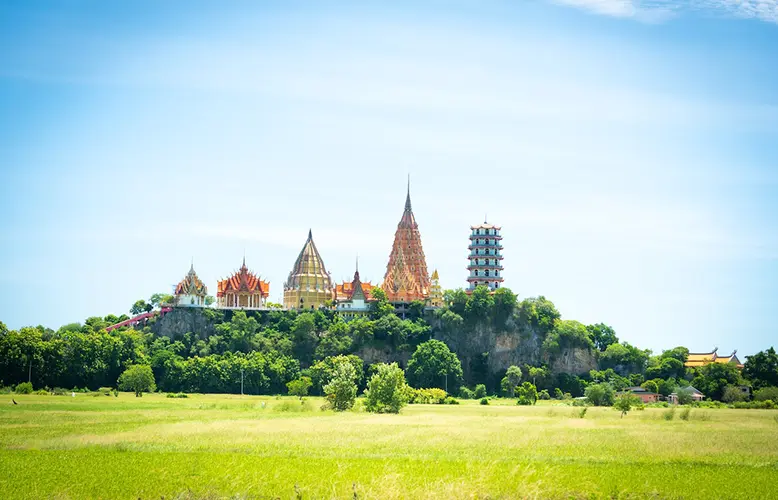 This comprehensive guide will steer you through many enchanting destinations, cultural encounters, mouthwatering delicacies, and invaluable travel tips, making your 2023 exploration an unforgettable experience.
Optimal Timing for Your Thailand Adventure
Thailand's diverse climate and distinctive seasons will guide your travel plans for 2023.
Understanding when to visit is essential, as each season offers its allure. While November to February is peak tourist season, the shoulder periods of March to May and September to October promise more affordability and fewer crowds.
Embrace the monsoon season from June to August for lush greenery and unique rain-filled escapades.
Unveiling the Gems: Must-Visit Destinations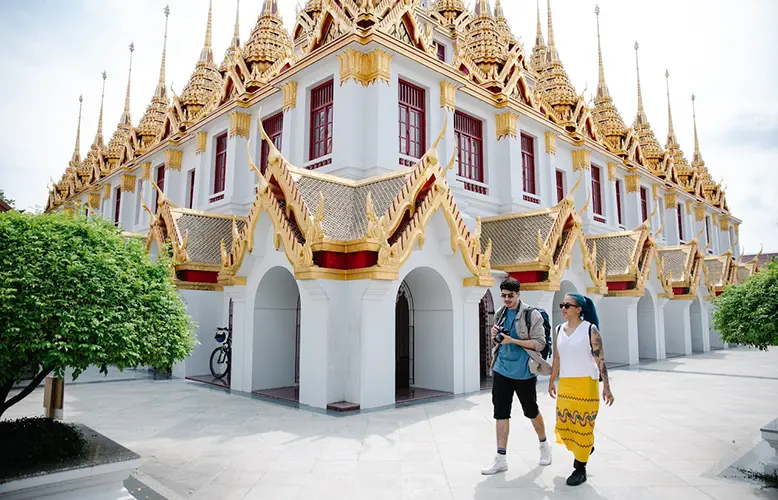 Enchanting Bangkok:
Embrace the harmonious fusion of modernity and tradition as you delve into the vibrant tapestry of Bangkok. Iconic landmarks such as the Grand Palace and Wat Pho will leave you awestruck. Traverse bustling street markets, and savor the charm of traditional dance shows and the art of Muay Thai.
Charming Chiang Mai:
Venture to the picturesque mountains of Chiang Mai, where a tranquil oasis awaits. Discover the serenity of ancient temples like Wat Phra Singh and Wat Chedi Luang. Plan your visit in November to witness the mesmerizing Yi Peng Lantern Festival, a sight to behold.
Breathtaking Phuket and Islands:
For a paradisiacal escape, set your sights on Phuket and its neighboring islands. Immerse yourself in the allure of pristine beaches, indulge in thrilling water sports like snorkeling and scuba diving, and partake in local island festivities steeped in captivating traditions.
As you plan your island-hopping adventure, stay updated with the latest news and insights about Koh Lipe and other Thai islands by visiting Koh Lipe news with Thailand Nomads. This valuable resource offers real-time updates on weather conditions, local events, and travel tips, ensuring you have a seamless and informed experience exploring the beautiful islands of Thailand.
Timeless Ayutthaya:
Step back in time as you explore the ancient ruins of Ayutthaya, a UNESCO World Heritage site. Delight in river cruises, providing a glimpse of the region's historical wonders and the seamless blend of ancient customs with modern influences.
Engulfing in the Essence of Thai Culture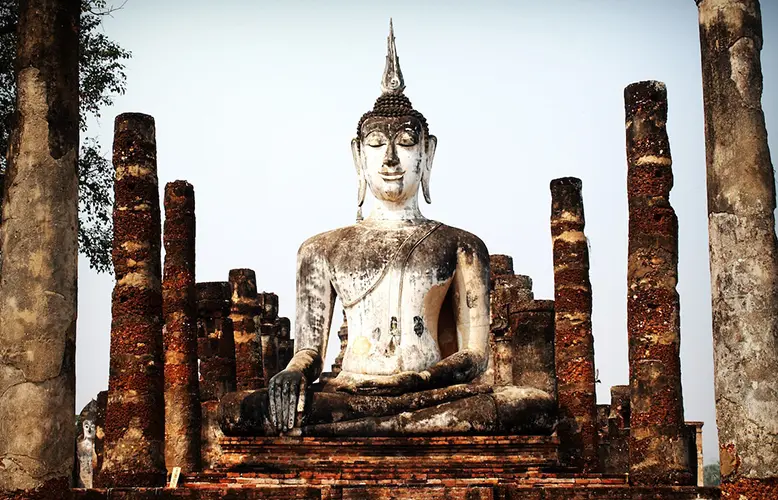 Unravel the heart and soul of Thailand by immersing yourself in its rich cultural heritage. Unforgettable experiences await:
Reveling in Traditional Thai Festivals:
Immerse yourself in the jubilant festivities of Songkran (Thai New Year) and the captivating beauty of Loy Krathong (Festival of Lights) as each celebration leaves unforgettable memories.
Experiencing the Charms of Local Markets and Street Fare:
Wander through bustling markets like Bangkok's Chatuchak or Chiang Mai's Walking Street, savoring the tantalizing flavors of Thai street food that tantalize your taste buds.
Embracing Thai Cooking and Gastronomic Traditions:
Embark on a culinary journey, enrolling in cooking classes to master the art of Thai cuisine and discovering the delicate harmony of flavors that define it.
Interacting with Local Communities and Traditional Arts:
Engage with the friendly locals, visit traditional art galleries, and witness captivating cultural performances, all offering profound insights into the authentic Thai way of life.
Thrills and Adventures Await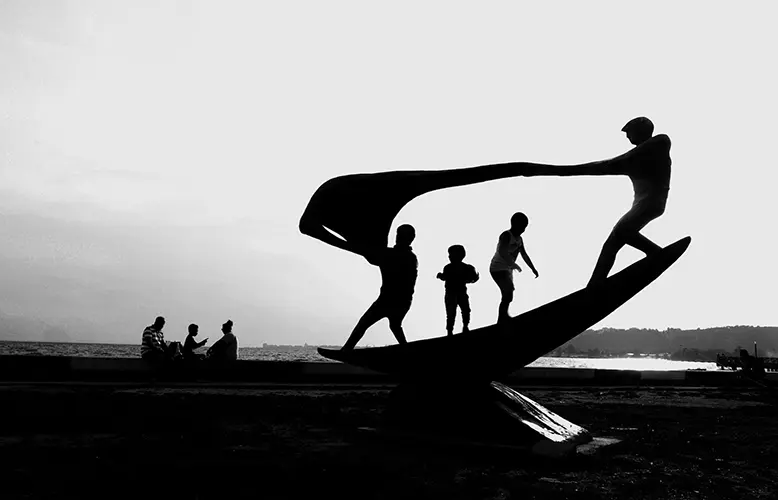 Thrill-seekers will find their haven in Thailand's myriad of adrenaline-pumping activities:
Trekking Jungles and Wildlife Encounters:
Venture to Khao Sok or Doi Inthanon national parks for immersive jungle treks, where glimpses of unique wildlife await.
Water Sports and Diving Extravaganza:
Discover the vibrant underwater world of the Andaman Sea or the Gulf of Thailand, snorkeling or diving to your heart's content.
Climbing and Outdoor Escapades:
Railay Beach beckons rock climbers, while other outdoor pursuits, such as zip-lining and kayaking, offer thrilling experiences amidst stunning landscapes.
Unveiling National Parks and Nature's Wonders:
Embark on journeys to Khao Sok National Park, Erawan National Park, or Phi Phi Islands, where you'll be mesmerized by the breathtaking beauty of Thailand's natural landscapes.
Savoring Thailand's Culinary Landscape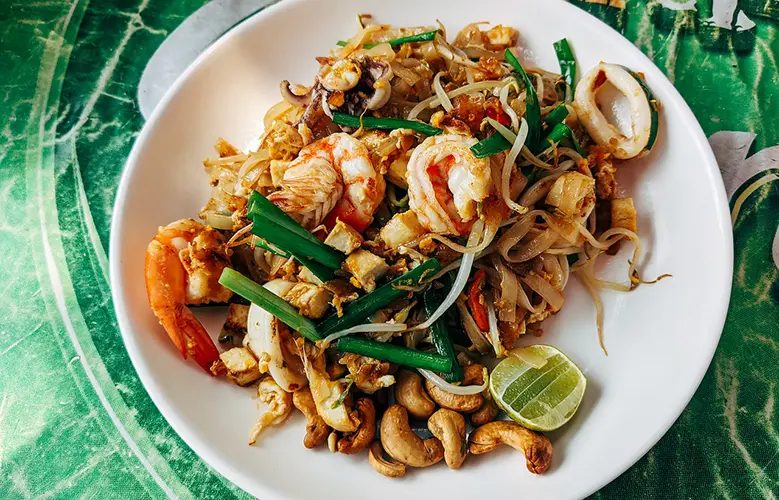 A gastronomic paradise awaits in Thailand; indulge in a sensory feast:
Exploring Iconic Thai Dishes and Regional Specialties:
Satisfy your culinary desires with world-renowned dishes like Pad Thai, Som Tum, and Tom Yum Goong, alongside regional delights unique to each locale.
Delighting in Vegetarian and Vegan Offerings:
Thailand's culinary diversity caters to vegetarians and vegans, providing an array of mouthwatering plant-based options.
Savoring Street Stalls, Food Markets, and Upscale Eateries:
Delight in Thai street food from local vendors, or treat yourself to a fine dining experience at upscale restaurants that showcase the finest flavors of the country.
Embarking on Culinary Tours and Cooking Escapades:
Unleash your inner chef, joining cooking classes to unlock the secrets of Thai cuisine and taking cherished recipes home with you.
Essential Travel Wisdom for 2023
Before you venture into the wonders of Thailand, heed these practical insights:
Visa Essentials and Travel Documents:
Review visa requirements based on nationality and ensure your passport holds at least six months of validity.
Health and Safety Precautions:
Stay vigilant of travel advisories, pack necessary medications, and safeguard against tropical diseases like malaria.
Budgeting and Currency Exchange Expertise:
Thoughtfully plan your budget and exchange currency at credible banks or official exchange centers.
Navigating Transportation Options Across Thailand:
Utilize local transportation, including tuk-tuks, songthaews, and domestic flights to traverse the country seamlessly.
Conclusion:
Embark on a journey like no other as you uncover the true essence of Thailand in 2023. With this guide as your compass, you will navigate through captivating destinations, immerse yourself in the vibrant culture, and savor the exquisite cuisine. Add your touch to make this exploration uniquely yours, weaving cherished memories into the tapestry of this mesmerizing "Land of Smiles." Bon voyage!