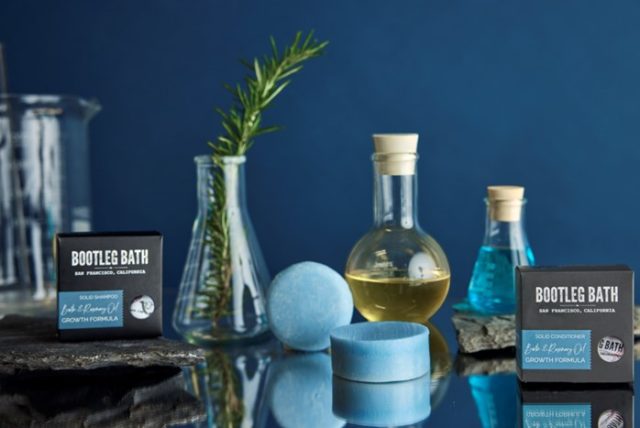 Summer is the perfect time to refresh your hair care routine, and Bootleg Bath has the solution. Their concentrated shampoo and conditioner bars are packed with powerful conditioning agents, providing intense hydration and nourishment for softer, shinier and healthier hair.
Switching to Bootleg Bath's shampoo and conditioner bars not only benefits your hair but also contributes to sustainability. These bars are crafted with organic, natural ingredients, promoting eco-friendly practices and reducing plastic waste. Embrace a more conscious hair care routine without compromising on quality.
With a range of scents inspired by the ingredients behind Prohibition's most memorable cocktails, you can indulge your senses while achieving luxurious hair.
Bootleg Bath Highlights:
Concentrated formula: More conditioning agents for intense hydration and nourishment
Softer, shinier, healthier hair: Achieve vibrant locks with the powerful blend of ingredients
Summer-inspired scents: Refreshing aromas inspired by Prohibition's memorable cocktails
Sustainable choice: Reduce plastic waste and support eco-friendly practices
Ethically sourced: Crafted with organic, natural ingredients for quality hair care
Available on Amazon.com and bootlegbath.com