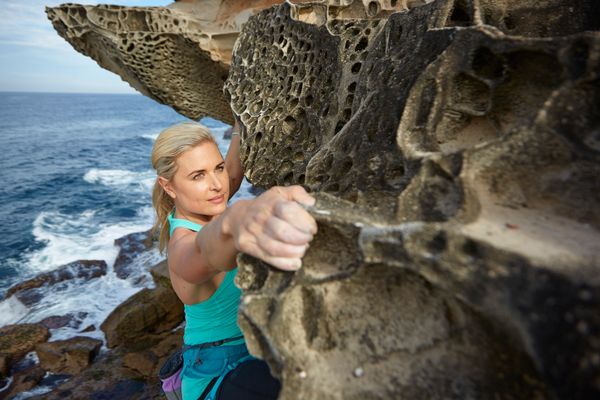 Hamilton Island is challenging guests to strengthen their bravery muscles with BRAVE – an exciting new weekend workshop, which has been announced as part of the iconic destinations annual events line-up.
Held on Hamilton Island between June 22 – 25 2018 and featuring prominent Australian talent including Ian Thorpe, Jessica Rowe, Megan Washington, Celeste Barber, Tracey Spicer, Paul De Gelder, Dr Kate Baecher, Stephanie Somebody, Vanessa Stoykov, and Krystle Wright, the inaugural BRAVE weekend is designed to inspire and provides guests with the opportunity test their potential.
The weekend features three different itineraries for guests to select: Skyfall – featuring a 60 meter abseil from the top of the Reef View Hotel hosted by Eagle Rock Adventures, Deep Dive – an opportunity to learn to dive on the Great Barrier Reef with EXPLORE Hamilton Island and Lionheart – an itinerary featuring a series of talks designed around the notion of learning taking courage.
Each of the itineraries have been carefully curated to provide guests with a choice of physical and mental activities, designed to motivate and encourage them to achieve something they may not have imagined before attending BRAVE.
Prior to breaking off into their individual itinerary streams, all guests attending BRAVE will be able to join a rare discussion between Ian Thorpe, Jessica Rowe, Celeste Barber and Paul De Gelder, where each of the panel members will reveal their own personal stories of bravery.
Following a day of activity, guests can expect to be wowed by an intimate performance by Megan Washington during a dinner hosted by Tracey Spicer, who will share her own recent encounters with bravery.
Hamilton Island's CEO, Glenn Bourke, said that while Hamilton Island is known for its pristine landscape and location in the heart of the Great Barrier Reef, the event was an opportunity for guests to see a different side to what the Island has to offer.
"Hamilton Island has hosted a series of events in the past designed for guests to push themselves in paradise, and BRAVE is no exception. We are looking forward to welcoming guests to Hamilton Island for the event in June and hope they walk away from their time at BRAVE feeling like they can achieve any monumental challenges they may have been considering."
Forming part of the BRAVE weekend is the Great Whitehaven Beach Run, which will be held on Sunday the 24th of June. Guests of BRAVE will have the opportunity to run 5km, 10km or half marathon run along the world-famous white silica sand.
BRAVE will also feature a special screening of the Gutsy Girls Film Festival, daily yoga, gifts on arrival, beautiful food and wine and all of the experiences that Hamilton Island has to offer.
For further information visit: www.hamiltonisland.com.au/brave