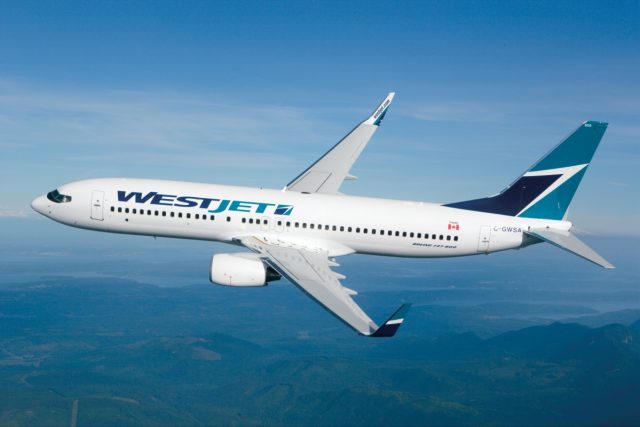 WestJet today announced it has again been recognized as Best Airline in Canada and Travellers' Choice winner – North America in the 2018 TripAdvisor Travellers' Choice awards for Airlines. The airline was also named the Travellers' Choice Winner – Economy, North America. WestJet remains the only airline in Canada to win TripAdvisor's Best Airline in Canada recognition.
TripAdvisor highlights the world's top carriers based on the quantity and quality of reviews and ratings for airlines worldwide gathered over a 12-month period. WestJet received almost 7,000 guest reviews with a 4.04 average.
"To be named Best Airline in Canada by TripAdvisor two years in row is an incredible honour," said Tim Croyle, WestJet Interim Executive Vice-President, Commercial. "These three Travellers' Choice awards are tremendously significant as they are based on authentic reviews from the travelling public. I thank our 13,000 WestJetters for their dedication to providing guest care that is unmatched in Canadian airlines."
"We're thrilled to recognize the global TripAdvisor community's favourite airlines and shine a spotlight on the carriers around the world that provide the very best flying experiences, including WestJet," said Bryan Saltzburg, senior vice president and general manager for TripAdvisor Flights, "As the airline industry introduces new fare products and a widening array of in-flight offerings, consumers continue to seek out the carriers that deliver value and a quality experience. The Travellers' Choice awards for airlines recognize the carriers that exceed passenger expectations and receive top marks from travelers."
To read TripAdvisor traveller reviews and opinions WestJet, go to https://www.tripadvisor.com/Airline_Review-d8729186-Reviews-Cheap-Flights-WestJet
For all the 2018 Travellers' Choice award-winning airlines, go to www.tripadvisor.com/TravelersChoice-Airlines.
Travellers can also follow the conversation on Twitter at #travelerschoice.