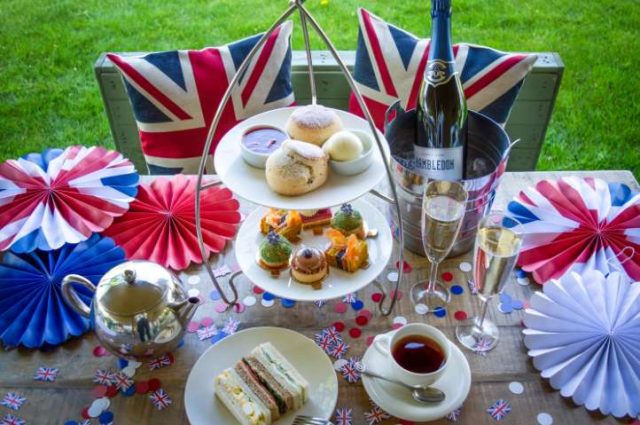 Conveniently based in an idyllic setting, just 10 minutes from Windsor, The Runnymede on Thames is delighted to invite guests to celebrate the Queen's Platinum Jubilee from 30th May – 5th June. Credit to The Runnymede on Thames' unrivalled riverside location, guests can toast to Her Royal Majesty's special milestone against the beautiful backdrop of the Thames.
From 30th May – 3rd June, guests of The Runnymede on Thames can kick start the royal celebrations by indulging in an afternoon tea fit for a queen, tucking into an array of tempting treats from a limited edition menu that have enjoyed a royal makeover to mark this special occasion. The hotel's waterside location means guests can enjoy delicately crafted homemade cakes, scones and finger sandwiches as they overlook the scenic views of the river, whilst its position amongst an abundance of green space offers guests the chance to enjoy a refreshing walk through the surrounding fields and woodlands.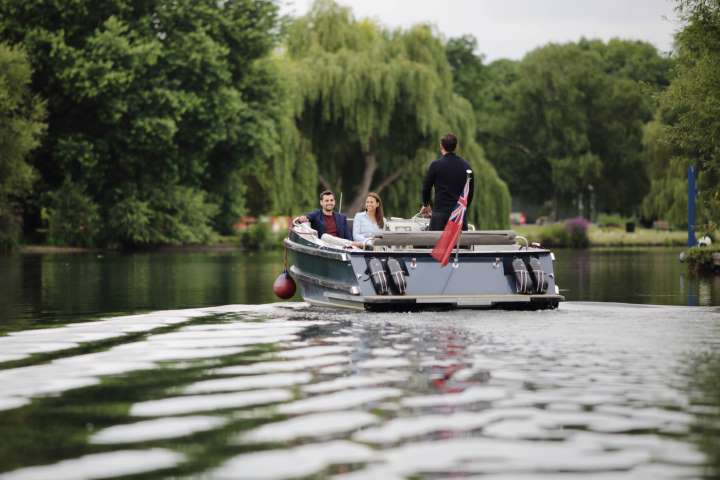 From 2nd – 5th June, The Runnymede on Thames' latest outdoor dining offering, The River Hideout, will be transformed into a magical royal garden party. Set outside on a spacious pergola in a relaxed setting, guests can enjoy a delicious range of British-inspired dishes from a special seasonal Jubilee menu, including 'La Reine' pizza, made fresh from the pizza oven, 'The Queen's Burger', served straight from the Robata Grill, and a fresh 'Coronation Chicken' Salad, all of which can be washed down with a complimentary glass of English sparkling wine.
Meanwhile on the lawn, a special appearance from British jazz band, The Stacy Dawson Trio, will entertain guests with a live music performance, having previously performed for the Royal Family at Buckingham Palace and St James Palace, and performing at venues including the Victoria and Albert Museum and Westminster Abbey.

The Runnymede on Thames' unrivalled location offers guests the chance to make the most out of their visit this season with a range of activities and experiences. Guests can embark on a relaxing boat trip with the hotel's impressive fleet of boats; those wishing to self-drive for the day can set sail from the private mooring with a map in which to navigate down the river. Alternatively, The Runnymede on Thames' very own skipper will guide guests to neighbouring Windsor, as they sit back and relax with a glass of bubbly and enjoy an on-board picnic, taking in the scenic views. From 16th May, The Runnymede On Thames will see the reopening of its spectacular, seasonally-heated outdoor swimming pool, meaning their residents can enjoy a refreshing dip before basking in the sun on luxurious loungers with a drink in hand. During the Summer months, guests can also enjoy paddleboarding, archery and laser-clay sessions.