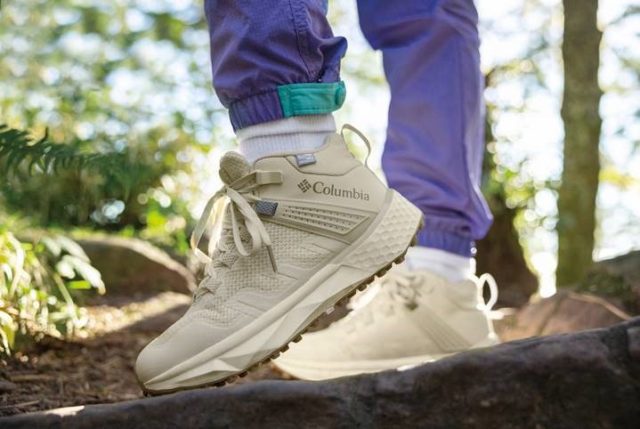 Looking to reconnect with nature this Spring? Columbia is introducing the ultimate line of modern hikers designed with its foremost traction technology. Introducing the all-terrain, hyper-grippy Facet™ 75 shoe delivering all the features you need such as elevated comfort, protection, and versatility. No matter your trail acumen, Facet™ 75 will leave you feeling more capable and confident.
The Facet™ 75 OutDry and Facet™ 75 Mid OutDry provide exceptional traction and sure-footed confidence made possible with the Adapt-Trax™ outsole system, designed to help you become more at home in wild and wily places. Adapt-Trax™ lets you become one with nature, designed to keep your feet on the ground and help you tackle both wet and dry conditions, letting you be your best on the trail. Facet™ 75 also features its foremost TechLite Plush™ technology, Columbia's pinnacle max cushioning experience and signature design.
Epic trail escapes await with this sleek, technical hiker. Designed with durable mesh, no sew overlays and Columbia's advanced waterproof-breathable OutDry™ constructionand secure Navic Fit™ system for locked-in comfort. Facet 75 lets you scramble, climb and hoof it on the trail, almost like… you belong there.