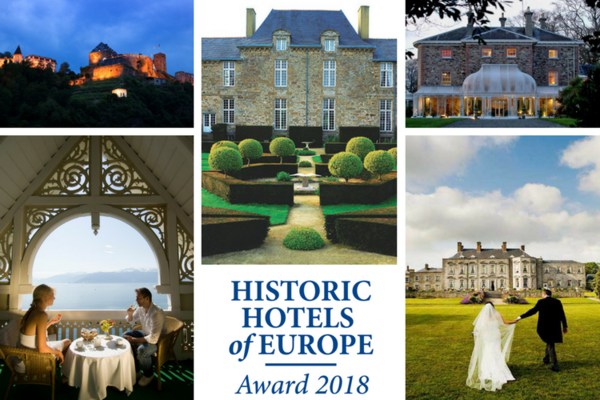 If you're getting your 2018 travel bucket list ready then the Historic Hotels of Europe (HHE) Awards are the place to start. Back for the sixth year running, HHE is inviting in-the-know travellers and past guests to vote for their favourite property.
With more than 400 historic hotels in 11 European countries making up the collection, the 8 diverse categories range from Historic Hotel Gourmet Award to Historic Hotel Castle Award. The awards are a chance to shine the spotlight on the staff and managers of hotels who give guests that 'something special' – outstanding hospitality, unforgettable experiences and a doorway to their property's unique past.
"Our member properties are made up of fantastic teams who go above and beyond to create those hard-to-define travel moments money simply can't buy. This is our way of celebrating them and saying thank you for the incredible work that goes into keeping historic hotels luxurious places to stay year after year," said Historic Hotels of Europe chairman Barbara Avdis.
"Last year's award winners range from magical German castles to serene Swedish coastal gems – needless to say, the benchmark is remarkably high."
Find out more about the awards on the Historic Hotels of Europe voting page, which has been set up at http://www.historichotelsofeurope.com/award.html . Guests can vote in as many sections as they wish.
Barbara added: "It's important that the fascinating histories of our hotels continue to be told – new stories are made by our members every day. Our wealth of castles, manors, convents, palaces, monasteries, townhouses, villas and family residences are handpicked for their style and soul, heritage and hospitality – and we welcome guests to champion the teams behind them with us."
The deadline for voting is 17th of September 2017. Award winners will be announced in October 2017.