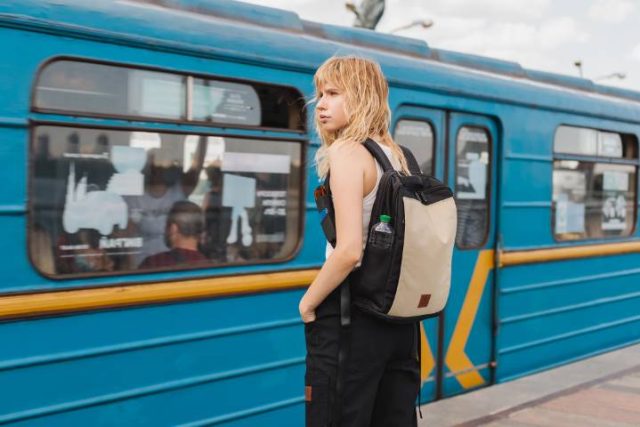 With fewer and fewer days being left before the Christmas break, many of us are already anticipating a well-deserved holiday. DRiiBE, a Switzerland-based sustainable travel brand, shares six essential and easy-to-implement tips on how to make your vacation experience more eco-friendly, yet enjoyable.
Travel by Train if You Can
It is estimated that if you take a train, you'll cut carbon dioxide (CO2) by half compared to traveling via plane. If we are talking about short-haul domestic flights, the impact may be even more drastic. In the midst of climate change and the urge to change our habits in order to contain global warming, try to be open-minded about travel options and enjoy the long ride across the country, appreciating the passing landscapes.
Bring a Multi-Functional Wardrobe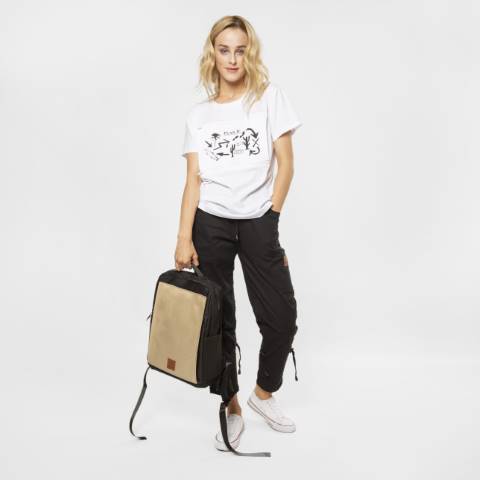 One of the major issues of the fast fashion industry right now is over consumption and, therefore, overproduction, which leads to unsustainable usage of resources. It takes 7,000 liters of water to produce one pair of jeans and 2,700 liters of water to make just one t-shirt. DRiiBE offers an alternative: high-quality, durable and multi-functional clothing which can adapt to different climatic conditions and transform as you progress on your journey. DRiiBE's MULTI Shirt features a unique ventilation system and interchangeable patches that create a totally different t-shirt design in a matter of seconds. A system of zippers allows one to easily change the patches or even shorten the length of the t-shirt. DRiiBE's DownUNDERS Travel Pants features a unique "+ in 1" design which allows you to adjust the length of these pants in a matter of seconds, creating a totally different look and feel. Featuring a number of deep but discreet pockets, DownUNDERS pants allow travelers to have everything they need easily accessible. 
Slow Down and Stay Longer
It is tempting to try and visit as many spots on your trip as it is physically possible, but the hunt for Instagram-worthy shots means that you may miss out on really getting to know the country you are visiting. Dedicate at least several days to one place or city to have time to really relax and immerse yourself in the unique atmosphere of the place, connecting with the locals and exploring places that don't appear in travel guides. Chances are, you may really fall in love with the destination through such relaxed, almost meditative exploration.
Bring a Backpack Suitable for Many Occasions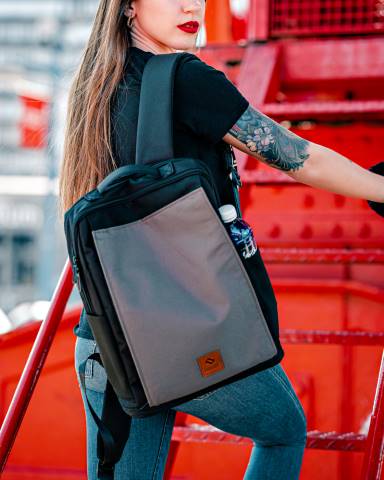 A perfect backpack is a crucial element for any trip. It has to be spacy but not bulky, convenient but stylish. DRiiBE's CITYC Laptop Backpack provides an elegant solution for even the most demanding travelers. The timeless design and mix of features make this 2-in-1 backpack an ideal companion for university, travel, work, or leisure. Made of high-quality sustainable materials, CITYC Laptop Backpack includes an expandable bottom (which offers up to 25% extra volume) and a jacket or yoga mat holder; pockets on shoulder straps; anti-theft pockets as well as a dedicated padded laptop compartment. It is a truly versatile backpack that can be used in a variety of situations.
Offset Your Carbon Footprint
When traveling long distances, a plane is pretty much the only means of transport which can get us there fast. So, if for this vacation your itinerary includes visits to some remote tropical islands and long-haul flights, try offsetting your carbon footprint to minimize your environmental impact. Some airlines already offer this option when buying a ticket, but there are also a number of carbon-offsetting programs available on the internet.
Support Local Businesses
Many communities were strongly affected by the lack of travel last year. Therefore, to support your local economy, choose to stay in locally-owned homestays or guesthouses over international hotels owned by foreign chains; try small local restaurants and discover new brands. This will also help you connect more with the destination, learn more about the culture and people, and make it a truly priceless experience.