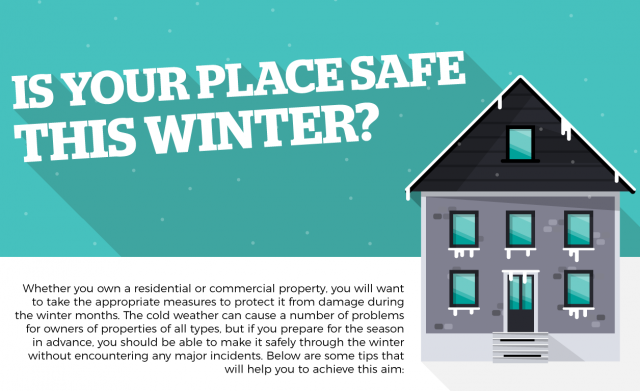 Whether you travel for months on end or go for the occasional week or two, it can be very difficult to separate yourself from the worry of your vacant property back at home. Unfortunately, when you leave your property unattended, it becomes very vulnerable to robberies, squatters, and maintenance issues. If you are wondering to yourself "how do I secure my vacant property?", then you have come to the right place to ensure your home remains safe while you travel. Don't forget that with the winter months upon us, your home is at it's most vulnerable and should be protected from unfortunate circumstances as thoroughly as possible. Check out this infographic which explores 10 ways to ensure that your place is safe this winter; it is particularly helpful for you jet-setters who are escaping the cold! If you follow these tips and keep yourself organised, then there will be no reason to worry about your property while you leave it for long periods of time.
There are so many ways to ensure that your home is safe with money expert while you travel, and the earlier you begin to prepare, the safer it'll be! These tips are not only excellent for winter, but will save you from hefty bills all year round; pay close attention!
Lastly, it's time to kick back, relax, enjoy your travels, and come back home to your property without a single scratch or dent.