Hotel Xcaret Arte and La Casa de la Playa, two of Grupo Xcaret's newly inaugurated properties located in Riviera Maya, have been named "Mexico and Central America's Leading New Hotel 2022" and "Mexico's Leading Boutique Hotel 2022" respectively by the globally renowned World Travel Awards™. Xcaret Park also received the award for "Mexico's Leading Adventure Tour Operator". This marks the first time the adults-only luxury properties have been nominated and awarded the coveted titles.
"We are thrilled for Hotel Xcaret Arte, La Casa de la Playa, and Xcaret to be recognized by the global awards organization for the first time as it is a testament to the high level of excellence we strive to offer at our hotels and parks," said Francisco Gutiérrez, Chief Xcaret Hotels Officer. "Both adults-only properties feature eco-integrated and sustainably led architecture and are an homage to Mexican culture, its artisans, its gastronomy, its richness, and its cultural heritage. We look forward to sharing our love for Mexico with those who turn to World Travel Awards for inspiration on where to visit next."
La Casa de la Playa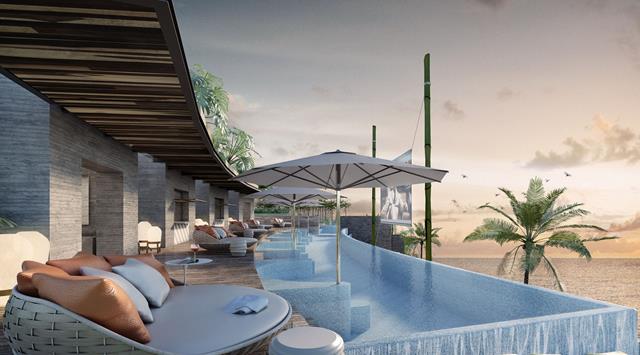 Grupo Xcaret's third property, is an exclusive ultra-luxury boutique hotel offering guests the comforts of home and the contemporary luxuries of a hotel. Nestled deep in the Mayan jungle, the hotel offers guests tailor-made experiences ranging from a private nighttime swim in underground rivers, an intimate dinner in a cenote curated by world-renowned chefs, to a backstage experience at the Gran Tlachco (theatre) paired with a dinner show, and many others. Each of the boutique luxury hotel's 63 adults-only ocean-view and butler-attended suites is individually designed and home to spacious terraces with hammocks and private plunge pools. With amenities around every corner of the hotel, including an award-winning spa, chef-driven dining offerings, an ocean-view library, and a chocolate shop, guests can celebrate the beauty of true Mexican luxury hospitality.
Hotel Xcaret Arte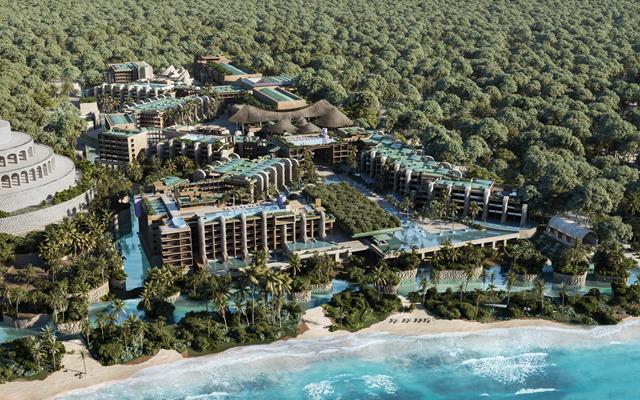 Grupo Xcaret's second property opened in July 2021, is a luxury hotel offering guests experiences that allow them to live art from its creation. Playfully honoring Mexican art and committed to sustainability, the eco-integrated design and architecture of the hotel combines design and nature in each of the 900 adult-only suites. The hotel pays homage to Mexican art in its various iterations, highlighting the most important symbols and artistic expressions of Mexico's culture through the creation of six distinct Casas: Casa de los Artistas (Artists House), Casa del Diseño (Design House), Casa de la Pirámide (Pyramid House), Casa de la Música (Music House), Casa de la Paz (Peace House) and Casa del Patrón (Chief's House), where art is lived through workshops focused on painting, textiles, dance, weaving, and pottery and where guests can enjoy the best views of the Mexican Caribbean and the Mayan jungle from various rooftops, each one offering a unique experience.
Xcaret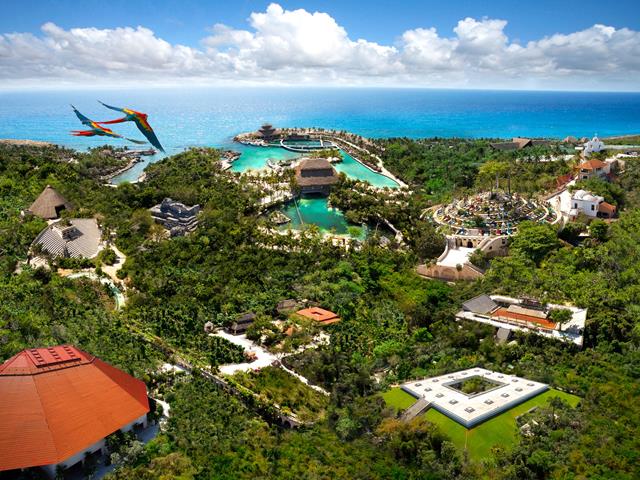 one of the most emblematic theme parks in Cancun and Riviera Maya that celebrates Mexico's present and rich past, a country known for its traditions, culture and folklore. A water, theme, amusement, eco-archeological park all in one place. Due to its privileged location in the Mayan jungle among underground rivers, cenotes, and facing the Caribbean Sea, Xcaret has impressive scenarios where visitors can enjoy a variety of activities. It has become a landmark and the preferred place to visit in the region.
Both hotels also offer the All-Fun Inclusive® program which allows all guests unlimited access and round-trip transportation to all Grupo Xcaret parks and tours.
Now in their 29th year, the exclusive awards organization evaluates the best hotels, vendors and spas annually throughout each region of the world prior to selecting the final list of winners. Winners are then announced during a series of regional gala ceremonies recognizing the best of the best within each continent. Information about World Travel Awards™ and the 2022 awards winners can be found at www.worldtravelawards.com.