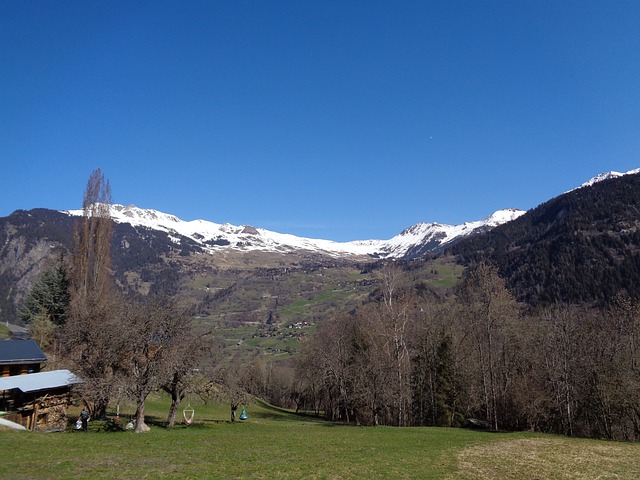 Learning a different language is crucial to a child's development and growth. It's also a plus on their college applications and resumes in future. There are different ways of learning a new language, and this means choosing one that best fits your child's needs is not easy. But there is one method that can accelerate a child's ability to learn and speak a new language. Of course, this method may not work for every child but it works for most of them.
Enrolling in an English language summer camp Switzerland is one of the most effective methods to consider. Children can learn a different language in summer camp in various ways, including:
Converting Language Lessons into a Holiday
For many children, studying feels more like work than fun, and this often makes them less engaged. If you want your child to maintain high concentration levels and learn in a fun environment, you should consider sending them to summer camp.
Besides enrolling in language courses at the camp, they'll meet peers from different countries who speak the language fluently. Children are fast learners and will enjoy learning from their teachers and new-found friends.
Practicing their Hobbies and Discovering New Interests
As a parent, you may experience difficulties choosing between academic and fun activities for their children. But did you know you can combine them? Unlike summer reinforcement lessons in school, language summer camps allow children to execute their hobbies while speaking their target language.
What a fun way to do so in a safe environment where people don't judge their ability to speak the language fluently. Children who enjoy sports can participate in surfing, horse riding, golf, tennis, rugby, basketball, and football. If your child enjoys arts and crafts, they'll practice theatre, art and design projects, cooking, and fashion-related events.
Meeting Peers from Other Countries
Summer camps allow children to meet and interact with other kids from different parts of the world. The good thing about going to a  Summer Camp located in Verbier, in the Swiss Alp is that children must communicate in the common language at the facility. Besides making new friends, they discover and understand other cultures, and this can help them become more conversant in the new language.
Debating
Debating is an effective method of helping campers hone their speaking ability. It helps them become more confident in public speaking and enhances emotional control and critical thinking skills. But why is debating a crucial part of helping children learn a different language?
According to this excerpt: "Perhaps most important of all, debate is fun! You may have to cajole your son or daughter to go to their test prep class or do their homework, but debate makes learning a game; students build their critical thinking and speaking skills without it ever feeling like work". Engaging in debating activities in summer camp can even be more fun and exciting, especially because of the relaxing environment at the facility.
Digital Literacy Classes
According to the American Library Association, digital literacy is the "the ability to use information and communication technologies to find, evaluate, create, and communicate information, requiring both cognitive and technical skills." Unlike popular belief, not every young person is digitally literate.
Many school-going children require guidance to use technology in their learning process, and summer camp is one of the most effective places to actualize it. Through digital learning in camps children will learn about password management, content creation and sharing, how to evaluate data credibility, and managing cyberbullying.
Digital literacy classes involve lots of speaking, and this is a great way of enabling learners to become conversant in a new language.
Why Children Should Learn English in Summer Camp
Learning a new language is not just about reading or speaking it. It involves being conversant with and connecting to a different culture and its people. It's about knowing how the people of that culture live their lives.
Enrolling in language lessons at summer camps helps children connect with peers at their own pace and in a unique manner. The environment at summer camp is relaxed, and that allows children to learn with others while engaging in fun activities.
Again, Verbier summer camp combine language courses with exciting camp activities suitable for each age group. As a result, the child's progress makes the learning process more authentic, long-term, and enjoyable. Unlike in a school setup where learning may appear as a chore, Les Elfes International camp makes it practical, eye-opening, and fun.
Develops Children's Social Skills
Learning a different language at summer camps develops a child's confidence, forcing them to leave their comfort zone. They'll be able to communicate with many peers and adults and establish lasting friendships. The confidence they gain while at camp helps them navigate any challenges they may face.
When your child learns a new language in summer camp, they land opportunities they may not have encountered elsewhere. Summer camp is an opportunity for children to make friends with their peers who don't speak their first language. For the child this experience is valuable and culturally enriching.
The summer Camp Environment is Conducive
Children have an easy time learning in an engaging and natural environment where they can exercise their potential with minimal distractions. Summer camps offer the right environment for that experience and children will leave the camp more fulfilled individuals having made lasting achievements.
Eliminating Communication Barriers
Native tutors at the Les Elfes international summer camp conduct language lessons. These tutors encourage campers to communicate in the language they choose to learn. This means that children must learn how to express themselves even if they're not conversant with the language. Of course the learners will make mistakes, but that is what Les Elfes tutors celebrate. The camp accommodates students from different countries, and this gives them an opportunity to interact with a bigger audience which gives them exposure.
Children get Activity-oriented Learning
Children love learning in a fun-filled environment. And what a better way to do so than in a summer camp? A camp environment eliminates the regular school schedule, encouraging kids to look forward to their language lessons. Les Elfes classes are structured to create an activity-based learning environment, and this counters learners' low attention span.
Finally
The Les Elfes International summer camp has something for children of different ages. Besides learning a different language, children will make new friends and acquire life skills.