If you want to take a break from the burdens and pressures of everyday life, there is perhaps no better solution than chartering a yacht. But before you can live the dream, you need to consider your budget. How much does it cost to charter a yacht in the US? Let's take a look.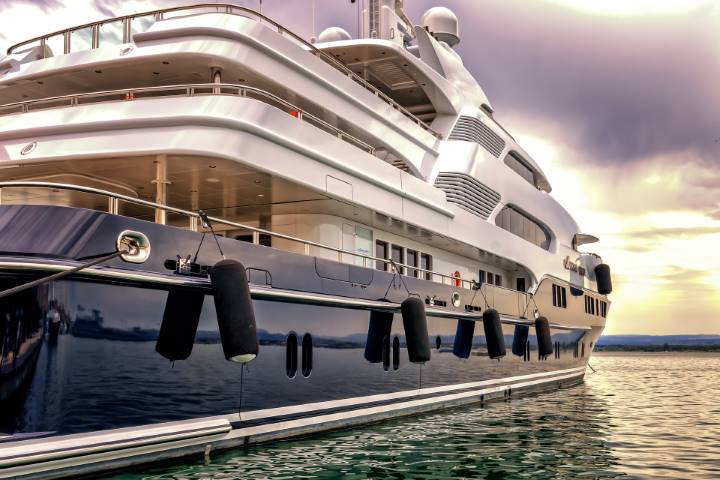 The Key Factors Affecting Charter Costs
The trouble with asking the question "How much does it cost to charter a yacht?" is there is no one definitive answer. Many factors affect the price point, such as the duration of your trip. If you want to charter a yacht for a few hours, you may be able to find one for a few hundred dollars, whereas if you want to go on a week's vacation, a luxury yacht charter can cost tens of thousands of dollars.
The other key factor that determines the cost is the yacht itself. Its size, design, and age all make a difference to the price. Motor yachts are by far the most popular choice, but there are a wide variety of other yachts to choose from, including sailing yachts, catamarans, and hybrid motor-sail yachts.
Location also makes a difference to the cost. Chartering a yacht in Boston will probably be less expensive than in Florida.
For example, let's say you want to hire a luxury motor yacht in Miami for a day. Examples of the prices for Tropicalboat's day charters include the following:
A 40′ Vandutch Sport Yacht, which includes a cabin with berth and galley, and the latest in entertainment systems, costs $2,300 for four hours or $3,400 for eight hours.
A 60′ Searay Sundancer, which includes three luxurious staterooms, and an elegant salon with a state-of-the-art entertainment center, costs $3,300 for four hours or $4,300 for eight hours.
A 116' Lazzara Luxury Yacht, which includes four cabins, beautiful furnishings, and state-of-the-art entertainment systems, costs $10,100 for up to eight hours.
Other Factors Influencing the Cost
With such a wide range of yachts, companies, and locations to choose from, prices will fluctuate greatly. Other factors affect the cost too. For instance, the season you charter your yacht will affect the price. Generally, prices are much higher in the summer than in the winter. Another factor is whether you require an accompanying crew. Whether food is included or not also influences the cost, as does fuel and potential harbor fees. So, make sure you know exactly what you want and what is included in the option you choose to ensure there are no hidden extras and to know precisely how much your trip will cost.
The Difference Between All-inclusive Rates and Plus Expenses Rates
When you begin looking for a yacht to charter, ensure you know the difference between all-inclusive rates and plus expenses rates, so that you do not go over budget. All-inclusive rates include the hire of both the yacht and a crew, as well as harbor fees, cruising taxes, meals, snacks, a standard bar that typically includes champagnes, vintage wines, and a wide selection of other drinks, and onboard watersports equipment. Basically, as you would expect, an all-inclusive rate includes everything, whereas plus expenses rates means you pay extra for things like those listed above on top of the price of the yacht rental and its insurance. So, you would pay for extras like fuel, food and drinks, and harbor fees.
Whatever option you choose for your yachting adventure, you are sure to find a yacht to suit your personal preferences. Then, you can head out to the open water and leave all your troubles behind.