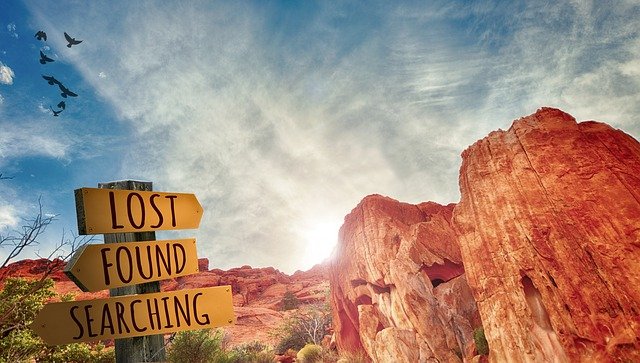 Whether it's traveling to a local destination or an escapade abroad, travelers now rely on the web for inspiration and information. With just a smartphone people can look up details about a hotel, book a flight, or get tickets to a show. An entire family summer vacation can be booked in less than an hour!
You can't miss this opportunity if you're in the travel business. Whether you are a small hotel, a local restaurant, or a souvenir shop, you must take advantage of the rise of online travel searches so you can do your best to get your business noticed. One way for travel-related businesses to shine online and secure more leads is to use travel industry SEO.
What is SEO for the Travel Industry?
The travel industry is a vast, competitive market. You can't just rely on timing and luck, waiting for the right time for customers to find you. SEO or search engine optimization can help you get more leads online by ranking you higher in search engine searches.
If you're a local surf shop, it's hard to grow your business if you rely solely on foot traffic. With an optimized website, your business can show up when people look online.  The website should be correctly developed. You can take professional service from your local experts. Like if you are in Guildford then the web design service of Cude Design in Guildford can be a good pick. You will have more ways to boost your brand and highlight your products (using your website, social media site, your local shop, and more).
How to Use SEO to Improve Leads in the Travel Industry?
Here we have curated a list of the best SEO strategies that benefit businesses in the travel industry. SEO trends vary but the following are time-tested practical techniques.
Using Travel-Related Keywords and Key Phrases
For customers to find you online, your website must contain the keywords that define your business. The right keywords and key phrases can help with easy searches especially when you're a local business. For example, a local steak shop in Las Vegas can use keywords that relate to their business. Keywords such as "steak shop in Las Vegas." "best steak in Las Vegas," "Las Vegas steak restaurant," and more are just some good ones to use.
This seems easy to do but it does not mean you can stuff keywords into your website! Search engines like Google prefer sites that give users the best experience and this covers readable and pleasing content. Here are ways to optimize using keywords without stuffing your site.
Use Google Ads Keyword Planner to find the best keywords for your travel business website.
Use the best keywords and key phrases on your page title, page URL, and in your site descriptions.
For blog posts or text content, use your main keyword in your introduction, subheadings, somewhere in the middle, and in your final words. Use secondary keywords in the body.
Use the best keywords and key phrases on image, video, and infographic descriptions.
SEO Strategies According to Your Content
If you have a business website then you're ready for SEO. As also mentioned on digitalauthority.me, the travel industry is huge, requiring many sub-classifications. It can include hotels, dining places, parks, bars, clubs, resorts, recreational activities, souvenir shops, tours, transportation, Airbnb properties, travel accessories, clothing, etc.
All these sub-classifications come with different types of content: images, videos, blog posts, news articles, review topics, infographics, etc. All these different types of content can be optimized to help your business rank higher.
Use Google My Business. GMB is the unique business page in Google that your customers will see when they search for your business. These entires feature your business name, address, phone number, website, and other important information. GMB also highlights customer reviews, photos, rankings, and your Map directions. Update your GMB to help your customers find your business on Maps.
Include updated news, local features, and current events on your website. Get these from Google News for easy page indexing.
Create videos and use these on your website. Upload your videos on YouTube or Vimeo and make this public. Optimize your videos by using your keywords on video file names.
Use relevant, high-quality images on your sites. Optimize images by using correct keywords as alt text.
Create high-quality, updated, and helpful content to increase user experience.
Optimize Your Website for Mobile Users
People rely on their smartphones to perform all kinds of tasks. One of these is accessing the web and getting updated information about travel destinations. Since desktop websites are very common, you must never overlook people who prefer to use their smartphones to visit websites.
Your desktop website must be optimized to fit smaller smartphone and tablet screens. All website components must be visible and accessible, especially your product or service pages. Also, icons to allow your customers to contact you like chat boxes, contact pages, and contact forms should be easy to access.
SEO for Social Media Pages
Many businesses are still without a website but rely on social media to help them reach more customers. If you do have a website, then a social media platform will further improve your rankings.
Optimize your social media page using related videos, images, and other content significant for your kind of travel business. Use your main keywords as part of your title and content.
Your social media page is also a way to relate to your customers. You must regularly update your social media site, answer customer inquiries and complaints, announce special deals, offers, and discounts. Search engines rank businesses with updated social media pages and those with updated and helpful content.
Study Web Analytics
How do you know your SEO efforts are working? Through your Google Analytics account. This is a free tool that can help you learn and understand site analytics. This service will let you track and find your website traffic and can even make recommendations on how to improve your website.
Final Words
SEO is vital to businesses in the travel industry. Because of this industry's tight competition, using SEO techniques can boost your site rankings, improve lead generation, and improve your business revenue. SEO is your key to a better business and brand recognition. Follow these strategies and you're ready to dominate the travel industry in no time.