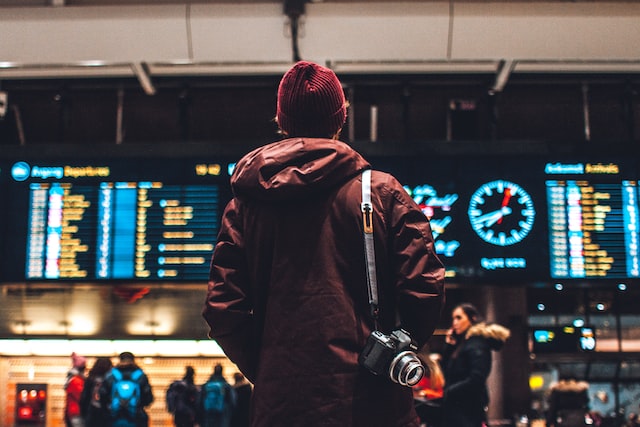 Are you dreaming of a vacation this year? An alluring adventure?
Awesome! Traveling is one of the very best ways to explore the world, discover new cultures, and learn about yourself.
But the challenge of travel is all the time in the world you have to fill! And time can pass more slowly than you expect on an airplane or in a hotel room. That's where we come in.
Keep reading for some of our favorite travel activities to fill up that time.
1. Take a Break From Tourist Sites
When traveling, take a break from tourist sites to explore nature and enjoy some interesting activities. Activities such as bird-watching or star-gazing can help travelers connect with nature.
Outdoor activities such as kayaking, rock climbing, or taking a hike in the local area can be enjoyable and refreshing. To get even more of the local feel, visit a farmer's market or join a guided nature walk.
If the area allows, camping is a great way to get away and connect with nature. This can be done in an RV, tent, or cabin, offering a different level of comfort to the nature experience. Taking a break from tourist sites to explore nature and partake in interesting activities is a great way to spend time while traveling.
2. Delight in Local Cuisine
Sampling new dishes and delicacies can be a great way to spend your time while on your journey. Every region has its own unique recipes, so you will be able to find something new to try and enjoy.
Whether you like a sweet treat, savory mains, or a refreshing beverage, you can find something to please your taste buds. Visit local restaurants, cafes, and eateries to get an even closer look at the culture through their food.
Street food is especially popular because it is often more affordable and can be served quickly. Not to mention, you get to savor the taste of the city! Be sure to ask the locals for their favorite dishes and ask for their recommendations.
3. Satisfy Your Sense Curiosity
Going on guided tours is another great way to learn more information about something new. Participating in outdoor activities such as bird watching or whale watching can help someone see creatures or habitats that they would have never experienced before.
Participating in outdoor sports allows someone to try new and exciting activities such as skiing, rappelling, or paragliding in order to get a different perspective on the world.
Taking a historical tour of the local area allows someone to learn a valuable part of the culture and history of a certain city or area. Traveling can be a great way to satisfy someone's sense of curiosity and open up new experiences.
4. Get Creative With Artistic Expressions
Getting creative with artistic expressions while traveling can be one of the most enjoyable and rewarding activities! Drawing, painting, and sketching scenery that inspires you as you travel gives you a chance to capture that memory in a tangible way.
Travelling encourages people to think outside the box, so why not use your time to develop ideas that you may have never thought of before?
For example, collecting various ephemera from the places you visit to easily craft something such as a scrapbook is a great way to showcase your experience in a meaningful way. No matter what art form you choose to express yourself through while traveling, be sure to let your creativity flow!
5. Take Lots of Photos
Capture significant landmarks and architecture for a unique scrapbook of your journey. If you feel inclined, take pictures of the local flora and fauna for a humorous addition to your albums.
Additionally, you can use photography to further explore the culture of the country, taking pictures of street signs, local shops, and other everyday scenes to truly grasp the everyday life of your destination.
Furthermore, don't forget to take selfies to document the fun you have while traveling and to create a personal touch to your photos.
6. Seek Adventure Through Online Casino Games
Traveling doesn't always mean you have to stick to normal tourist sites and attractions. There are plenty of interesting activities to enjoy your time while traveling and one of the most exciting is to seek adventure through online casino games.
It's an opportunity to feel the thrill of a land-based casino from the comfort of wherever you may be. From blackjack and poker to slots and online casino in South Africa, there's something that's sure to appeal to everyone.
Furthermore, the beauty of playing in an online casino is that you can do so safely and securely, often with the added bonus of receiving some great rewards.
7. Visit a Museum
Going to a museum will allow you to explore different cultures and gain knowledge about the long and rich history behind them. Not only will you be able to admire the art, but also learn about the artifacts and stories that have been passed down from generation to generation.
From visiting an art museum to a history museum, there's something to be discovered from every corner. If you are feeling extra adventurous, you can also go to a science or technology museum for interactive exhibits and activities!
Visiting a museum is the perfect way to get to know a culture and its unique past, so if you're looking for an exciting activity while traveling, don't forget to stop by a museum.
8. Find Unique Mementos
Before heading out on a trip, research the destination to figure out the kinds of souvenirs that are locally made. Collecting mementos can be an excellent way to remember a trip and share with others the exciting places that have been visited.
Look for hidden gems that can be put on display or crafted into a creative project that adds a personal touch. Local thrift stores, outdoor markets, and galleries are great places to explore searching for unique mementos.
You could also consider picking up handmade crafts, jewelry, or artwork. These mementos will be meaningful reminders of the time spent enjoying a destination and its culture.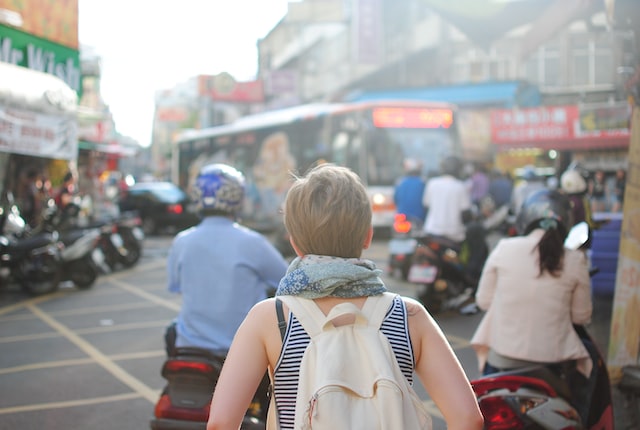 The number of interesting activities you can enjoy while traveling is endless! Whether you choose a unique adventure such as bird watching or a more cultural experience, embark on a journey through a variety of peaceful, stimulating, and fun activities that best fit your interests.
From exploring old forts to street art hopping and visiting a local museum, there are plenty of interesting activities to make your travels more enjoyable. What will you try first? So start exploring your world and make lasting memories today!