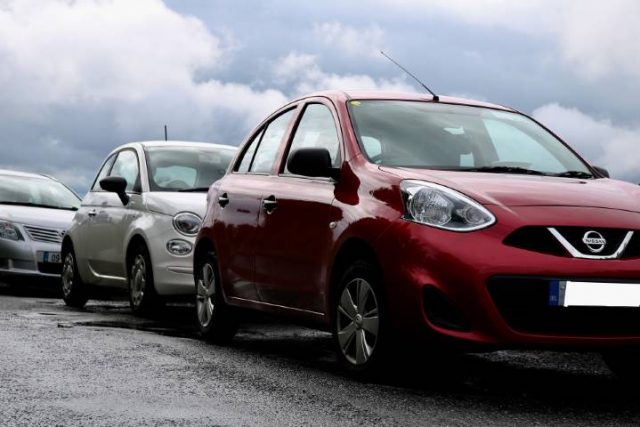 Expertly choosing a salvage car can save you a lot of money. For example, some salvage cars only suffer from mechanical damage and have their bodies intact. So, fixing up the machinery is less expensive than buying a brand-new car of the same model.
Unfortunately, as a salvage car's damage is not always obvious without a proper evaluation, some sellers use title washing to inflate the car's value. As a result, you have to spend more than the estimated amount to bring the car into a drivable condition.
To avoid these scams, you need to find a reliable and honest automobile marketplace. So, if you want to learn about the best places to find salvage cars, keep reading!
The Best Place to Buy Salvage Cars in Los Angeles
One of the most popular places for buying salvage vehicles is online auction sites. In the previous year, 7.6 million Americans purchased a vehicle from an online auction.
There are many reasons why you should choose Los Angeles online auction sites over car dealerships, such as:
It is easier and more accessible to buy a vehicle from an online auction than to visit a dealership.
Online auctions have a more extensive vehicle inventory than car dealerships.
You can find your favorite vehicle, check its specifications, place bids, and complete the purchase from the comfort of your home.
Some auction sites attach vehicle inspection reports with auction listings to give you detailed information about the car's condition.
Some online auction sites even deliver the salvaged vehicle to your doorstep.
You can easily buy a car in your price range through a bidding system.
Top Online Auto Auction Marketplaces
Searching for your dream car on the best auto auction sites will give you a large inventory to choose from and a quality user interface. These are some of the top online auctions you can visit to find your next salvaged car:
A Better Bid (ABB) has been providing secondhand and salvaged cars at wholesale prices since 2008. The ABB auction is open for all public buyers. This means that you have the chance to buy low-priced vehicles that are only accessible to dealers.
You can buy cars, SUVs, motorcycles, trucks, boats, RVs, and much more on ABB. The platform allows you to bid on more than 300,000 automobiles of different makes and models. As ABB hosts daily live auctions, you can easily join and place bids on your favorite car. You can become a pro or premium member to bid on more vehicles and request a vehicle history report of the car you want to buy.
With the vehicle history report, you can learn about the car's previous owners, damages, mileage, repairs, accidents, and recalls. It will help you make an informed decision about whether or not to buy a car.
The ABB bidding process is very easy. You just have to create an account with your email and then, place a refundable security deposit to gain bidding power. Once you gain buying power l, you can start bidding in live auctions.
However, if you are busy and cannot bid yourself, then you can use the automated bidding system to ensure that you place the winning bid. After you complete the purchase, you can order shipping through ABB to have your vehicle delivered to your doorstep.
Fairway Auto Auction
Fairway Auto Auction is a dealer-only auto auction platform that is not open for retail or individual buyers. Car dealers require a bid number badge to participate in the live auction. If you place the winning bid, you will have to pay the total amount at the end of the auction sale or else pay $20 per day as a penalty.
Once the dues are cleared, you can bring the vehicle home from the pick-up point within a 150-mile radius of the auction location. However, you need to pick up the vehicle the next day after making the payment, or else you will be charged $20 per day as a fine.
Hemmings Auction
Hemmings Auction is a buying and selling auction site. You can purchase as well as upload a listing of your old vehicle. Along with bidding in car auctions, you can also buy car parts from the Hemmings website. It also offers different car services, which means you can purchase and get your salvaged car fixed from the same platform.
Birmingham Auto Auction
Birmingham Auto Auction is an onsite auto auction marketplace. You can see their inventory online, but you must be present on the auction site for bidding. The public car auto auction is held once a month and lists wholesale dealer inventory. Before buying a vehicle, you can request a test drive, but the site does not offer a vehicle history report. So, you are responsible for verifying the vehicle's serial number and other information.
Wrapping Up
Buying salvage cars is an affordable way to secure your ideal vehicle. You can get it repaired and evaluated and get a rebuilt title. Once that's done, you can add it to your collection or use it for your daily drive. If you want to buy a salvage car, an online auction site, such as ABB, is the best place. You can select your car from a large vehicle inventory and complete the entire purchase process from your home.