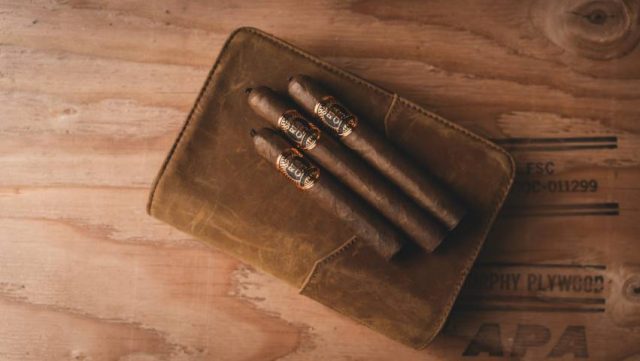 So, it seems that you like cigars and that you find yourself going on business trips or other trips. Whether you are going to Cuba or Montenegro, it is essential to have the right equipment to travel with them.
If you are into smoking cigars, traveling with three or four cigars is never a bad idea. However, you still need to store them properly to keep them fresh and intact. And no, it is not so easy. There are some measures you need to consider.
Whether you are flying or traveling by road, climate changes can affect the quality of your cigars. As a matter of fact, humidity can make your cigars go stale in no time. So, how can you travel at the same time keep cigars intact? Well, we have covered a few tips you must follow to keep them fresh and safe.
Let us take a look at how to keep your cigars intact while traveling.
Four Easy Ways You Can do to Keep Cigars Intact While Traveling
Here are a couple of ways to keep your cigars intact while moving around and going places.
#1. Travel Humidors
First things first, while traveling, a travel humidor should be your best friend. As recommended by experts, travel humidors keep them fresh and flavorful for as long as possible. Additionally, travel humidors not only keep them from drying out or getting too hot, but they maintain humidity and temperature as well.
If you still haven't purchased a travel humidor, here are two things you must take into consideration.
Which size of travel humidor do you need?
How many cigars do you intend to store?
#2. Leather Cigar Cases
Another thing you can use is a leather cigar case. It maintains the freshness and looks super classy and uber. Mostly, it comes with a lighter and a cigar cutter.
#3. Humidor bag
If you have a big collection that you must take along, a humidor bag should be your savior. Place them inside and see how amazing the cigars stay through the journey.
#4. Small cooler
How about you store them in a small cooler? Yes, that's right! You can use a small cooler to store them when traveling.
Tips for Traveling with Cigars
Aside from how to store them while traveling, there are some other factors you need to take into consideration too.
Always store the cigars between 55 to 70 Fahrenheit.
Store them airtight
Never touch them with wet hands. Make sure your hands are well dried before you smoke.
Keep them away from too much light.
Keep Your Cigars Safe
Mostly, cigars are passed from generation to generation. As a luxurious type of smoke, cigars need to be kept safely. Unfortunately, it is really hard to keep them fresh and intact. The best you can do is use the tips we have covered above.
The cigar will stay intact and fresh for as long as possible. Also, avoid storing them in direct sunlight or extreme temperatures. Of course, there is nothing better than reaching your destination and unwinding from the travel stress with a great cigar.