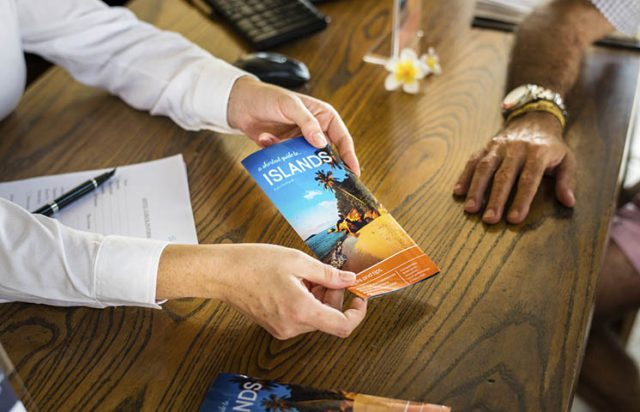 The keyword in modern travel industry is 'abundance'. After the travel disruptions caused by the pandemic in the past two years have sparked a greater than ever desire in people for travelling. Not only that, but people now have a huge appetite for exploring the different corners of the world. If you are running a travel agency, you understand that the stakes are high and the competition is bigger than ever before. Luckily, there are new trends on the horizon which will allow you to get back on your feet and face the new challenges. Here is an updated look at how you can improve your travel business and prepare for the new market demands.
Make your offers stand out
When people think of travelling, they think of adventures, long-lasting memories and novelty. That is why it is important to specialize your offers and bring something new and unique. Most travel agencies simply copy other tour programs, and sometimes due to bad organization you are likely to experience several different travel agencies piling up at the exact same locations in popular travel destinations. This kills the joy of travelling, and it makes the magic disappear. However, you can leverage this and stand out. There are always some new interesting locations that are not yet overrun by tourists. You have to think like a tourist and use the web browser the same way they would. This will lead you to the most common results and offers by your competitors. You can learn from this and potentially identify a void in the market. Your agency could fill this void with new unique offers. Try to find good plausible locations that are not commonly visited. Your job is to carefully test out the suggested tour program and then present that fresh new location in a reassuring manner.
Offer personalized experiences
As much as travelling is all about having fun and being adventurous, it should also be about comfort and convenience. One great way to ensure that your customers trust you right from the start is to add a personal touch to your offer. Travelers like to fully rely on their travel agencies and that is why you have to take full responsibility and make them feel respected and comfortable. This will mean that you have to be available to your clients if they have any concerns or issues, this is especially important once they leave their countries. The same is true for the marketing component as well. Your emails can also feel more personal if you advertise future offers based on clients' previous experiences. This will make them feel like they are part of your travel community.
Say 'yes' to digital marketing
What better way to close the distance that travelling may create than by using digital means of marketing. No matter how distant a location might look, effective digital marketing strategies allow you to grip potential travelers despite that. There are a lot of things that go into good digital marketing campaigns, and it all starts by creating a webpage. This is a place where you can post travel blogs and offer unique information. However, in order to make that page discoverable on the internet you will want to up your local search engine optimization (SEO) game. One of the best ways to do this is to gain excellent knowledge of the market and to check local rankings. You will be able to get ahead of your competition and deliver the relevant information sooner.
Create consistency
When leveraging digital marketing tools such as social media, emails and websites, you want to deliver a consistent experience across the board. You can do this by supplying clear information ahead of time. Make sure that all of the details, travel offers, and dates match on all of your media platforms. The last thing you want to do is to provide misinformation or give any false hopes.
Create a referral program
Most people tend to overlook the power of word-of-mouth marketing in the modern-day market. This is because the idea might seem easier said than done. However, there are always ways to apply this method for a given industry. For instance, with travelling, people love to hear about their friends' unique travel experiences, this allows them to wonder for even just a moment. Ultimately, this can make people want to experience the same thing for themselves. That is why you can effectively leverage referral offers with your former clients.
Travelling is so much more than just spending some time outside your hometown. People expect to have unique experiences that they will remember forever. You can provide this if you apply the latest trends: making specialized and personalized offers, marketing digitally, delivering consistency and enabling a referral system.