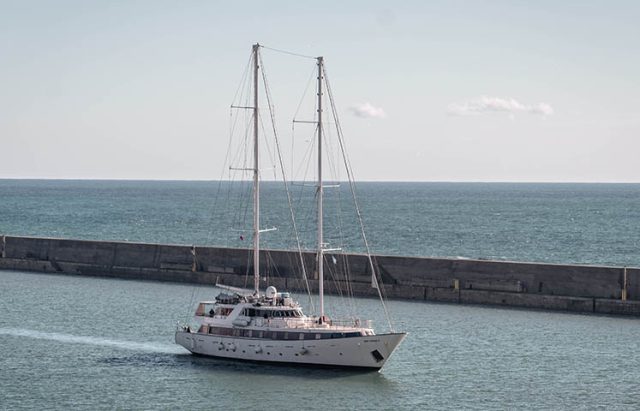 For the first time ever, starting in January 2023, Variety Cruises will be sailing the world-famous French Polynesia's Society Islands on board Panorama II, a 50-meter, two-masted motorsailer with a maximum capacity of just 49 guests. The adventure promises intimacy for its passengers along with a low-impact experience on its destination.  
Always eyeing a Better world at Sea, Greece's leading small ship cruise company is proudly launching this new destination on the right foot by choosing to transport Panorama II with DYT Super Yacht Transport which offers a float-on, float-off transfer system for superyachts. The vessel was loaded on MY YACHT EXPRESS in Genoa on November 23, 2022, and arrived at Papeete on January 6, 2023, just in time for the inaugural sail on January 13.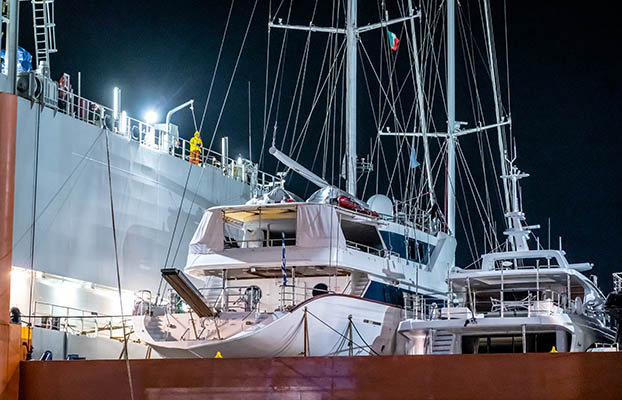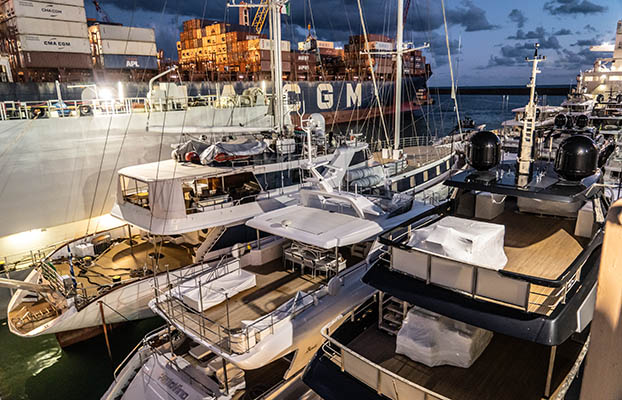 The loading process involves a semi-submersible vessel which is submerged into a floating marina where all yachts are moored in position. Once the deck is dry, the yachts are secured and ready for safe crossing. The benefits of using this transport system not only guarantees the safer delivery of the ship with less wear and tear, but also plays an important role in Variety Cruises's continuous efforts to reach a carbon neutral status by 2050. 
On sustainability
One of the company's three pillars of positive impact is Clean Oceans for All, together with Gender Equality for All and Education for All. Engaging in such sustainable initiatives is therefore a vital part of their strategy and identity. From small steps that include protecting cultural heritage and visiting UNESCO sites, to actively engaging with research on biodegradable materials and protecting sea-life while supporting the health of the oceans; efforts have always been proactive.
The company is the first cruise line worldwide to join TOURISM DECLARES and has developed a transparent, practical and functional 12-month plan that will guide the way for neutralizing carbon emissions, while remaining committed to additional sustainability initiatives including no single use plastic and ethical food sourcing. The aim is to lead by example in the hopes that other operators within the travel industry and beyond will be inspired to follow.
Variety Cruises also partnered with SUSTAINABLE TRAVEL INTERNATIONAL as a guardian member, pledging to offset the CO2 footprint of the company's cruises, in line with the organization's dedication to making tourism a force for positive change by reducing its negative impacts and maximizing its benefits for communities, cultures, and natural environment.
The cruise line will be monitoring their impact on the environment with ships running on marine diesel oil, reducing plastic waste and further developing their beach clean-up initiatives, while adhering to the most stringent policies on waste management.
Tahiti Itineraries
The seven-night cruise, Tahiti & the Pearls of French Polynesia, takes passengers through Bora Bora, Huahine, Raiatea and Moorea and launches February 3, 2023 through December 2023. Optional activities include a visit at the UNESCO protected site of ancient Marae (an open-air temple) of Taputapuatea, snorkeling excursions with stingrays and sharks, observing and feeding the sacred blue-eyed eels of Faie Bay, as well as lagoon explorations.
The 10-night cruise, Tahiti, the Society & Tuamotu islands, allows a deeper discovery of the Tuamotu islands and launches on January 13. This cruise takes passengers through the same route of the seven-night cruise and then onwards to rarely visited Makatea, Rangiroa, Tetiaroa and Mo'orea. The highlight here is the island of Makatea, best described as a raised island of coral unlike any other destination found in French Polynesia.