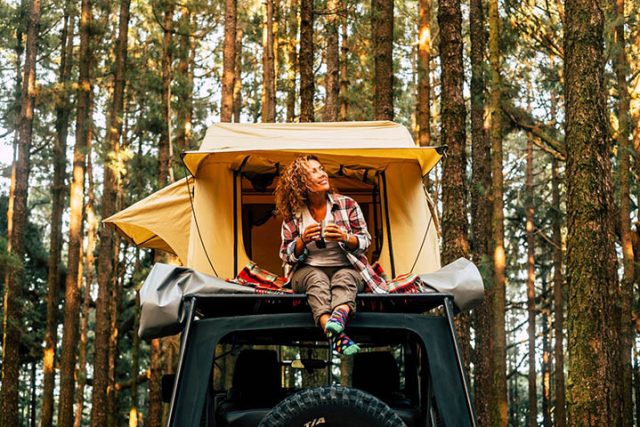 Overlanding is increasingly becoming popular among nomadic-prone travelers who love the outdoors and want to explore remote regions in a vehicle. Thus, it takes a new spin on the traditional road trip, where the journey is the goal, not a specific destination. This allows them to
focus on making their voyage an unforgettable trek surrounded by nature.
If you're keen on overlanding for the first time, there are a few ways to get organized so you can bring everything you need to be self-reliant and prep your vehicle for long drives on country and dirt roads.
Here's how to plan your first overland trip: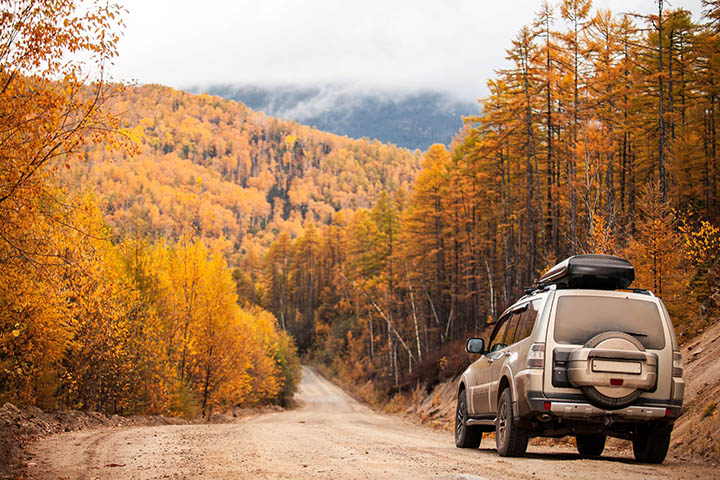 1 – Choose Your Adventure Route
The first planning phase of overlanding is choosing where you want to go. This is one of the most fun steps because it allows you to discover the most exciting and travel-achievable routes that you'll want to explore, whether cross-country or within your region.
You can find the best overland routes using navigation apps or by doing online research and reading reviews of other overland enthusiasts and the trails they've completed. Doing so can also help you map the best paths to create for your journey.
If you're unsure which routes are best, use the available time you have for an overland trip, such as a weekend or holiday, and find out which routes fit into your timeframe.
2 – Get The Right Equipment
Since most of your time will be spent traveling and exploring the wilderness, you'll need to pack the right equipment. This allows you to stay independent, with all your provisions to support living off the road and protect you from outdoor elements.
The gear will need to include items for camping and sleeping that keep you comfortable enough to get good-quality rest so you can continue driving or riding safely. This can be a rooftop tent, sleeping bag, and clothing that keep you warm or cool.
Then for navigation and keeping track of your location, you'll need a GPS map and an overlanding power station to keep your devices charged and powered. To keep your vehicle running, get a gasoline pack, air compressors for the tires, and LED lighting to supplement your headlights.
3 – Plot Your Route
Once you have the gear, you'll need to be self-sufficient during your trip by plotting your route. Use a digital and paper map as a backup to highlight the roads, highways, or off-the-grid trails you'll be traveling on.
Remember to check beforehand if the area is permissible for travel and doesn't fall onto military, private, or ecologically and culturally protected lands.
Use landmarks as checkpoints if you have specific areas you want to explore when you stop, such as historical sites or overlooking natural landscapes. Doing so will help you estimate the distance you're able to travel and plan your journey for each day.
Many overland adventurers travel about 50 to a few hundred miles daily, depending on vehicle terrain and the best time to set up camp before sunset.
4 – Get The Most Suitable Vehicle
The main point of overland trips is travel, so you'll need to consider which vehicle will be most suitable for your type of adventure. Consider how much space you'll need for luggage and equipment and, just as importantly, the terrain of your route.
For instance, when traveling through desert landscapes in Arizona or New Mexico, a vehicle that can traverse rugged rocky soil and plants seamlessly will make for a more pleasant driving experience.
Most overlanders opt for heavy-duty vehicles such as SUVs, medium-sized trucks, and campervans as they have the best off-road effectiveness. However, if you're a first-timer planning to stay on highways or easier paths, you can prepare to ride a motorbike for your trip.
5 – Pack Your Necessities 
The final step in your planning is to create a list of necessities you plan to take with you for sustenance, safety, and precautions. These include enough food and filtered water for the road to keep you energized and hydrated until you can reach a town to stock up on more supplies. 
The food should ideally be canned items stored in a cooler. You should also bring utensils and a portable camping stove for cooking. Then emergency items to bring along should be a first aid kit, traction boards to unstuck your vehicle, and a satellite beacon that pinpoints your location if you need to call first responders.
Conclusion
You can plan your first overland trip by choosing and mapping out what route you'd like to take according to how much time you have to travel through it. Then you can gather your camping, vehicle, and navigation equipment together so that these resources keep you self-sustained in remote areas.
Furthermore, you'll need to find the most suitable vehicle to get you smoothly across the landscape you're traveling through. Finally, you can make a checklist of necessities you'll use as everyday items to stay nourished and protected. With these tips, you can ensure that your overlanding adventure is enjoyable and fulfilling.