Going on a trip can be one of the most exciting experiences in life. The feeling of anticipation and excitement is unbeatable. If you're planning your first trip to Europe, then congratulations! You're about to embark on an adventure that you'll never forget. Before you jump on that plane, there are some essential factors to consider when preparing for your trip. Here are eight of them to help ensure your trip is as smooth and enjoyable as possible.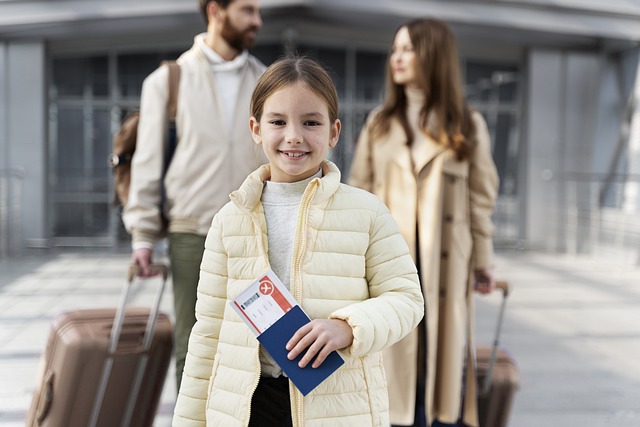 Budget
It is important to know that costs can add up quickly when traveling. In particular, international trips have higher travel costs associated with them. To ensure your stress-free experience while abroad, setting a budget and sticking to it is essential. Take the time to research the approximate cost of transportation, food, and accommodation in each city you plan on visiting. This will help you better understand whether or not you can afford these places. Additionally, setting aside extra money for recreational activities or unexpected expenses is a prudent choice for your trip.
Choose Your Destination Carefully
Choosing your destination for a trip to Europe can be tricky, as there are so many unique and interesting places. The best way to narrow your choices is to do thorough research about each country. Review the cost of hotels and transport, as well as exciting attractions or cultural events that might be happening during your stay. This should help you hone in on just one spot for the perfect European getaway. There could be seaside town views and brilliant blue waters waiting in Greece, cosmopolitan adventures in Paris, or maybe laying out on miles of white sand beaches while soaking up the sun in Spain.
Pay Attention to the Weather
The general climatic conditions might significantly impact your total trip experience. Monitoring the weather forecasts where you intend to visit is crucial. You may therefore schedule your days properly and steer clear of any unpleasant surprises from terrible weather. Moreover, it would be best to research any festivals or seasonal events that might be going on when you travel. You will have the chance to learn about the culture and make lifelong memories.
Ensure you're well-prepared for the weather before taking your trip. Doing some research ahead of time can ensure you have a positive experience, as having proper apparel can make all the difference. Luckily, plenty of reliable websites offer insights and data on the weather in Tenerife, amongst other destinations, such as rain chances, wind speeds, and humidity levels. With this knowledge, you will have no trouble wearing suitable clothes for your visit and know what to expect along the way. 
Travel Insurance
No matter how much preparation goes into organizing a trip overseas, there is always an element of unpredictability when it comes to international travel, which is why purchasing travel insurance is essential when embarking on any overseas adventure. Not only does travel insurance provide financial protection against unforeseen circumstances such as lost luggage or flight cancellations due to medical emergencies, but it also provides peace of mind knowing that if anything goes wrong while abroad, help is just a phone call away.
Transportation Options
Visiting a city can be an exciting and unique experience, but it's important to remember that your ability to explore and enjoy the city will depend on its transportation system. By researching the different modes of transportation available in the area, including options such as taxis, trains, buses, and trams, you'll be able to plan your trip in an educated way and know exactly how to obtain the best service at an affordable price. It's even worth looking into whether any services offer discounts for students, military personnel, or seniors, which could make all the difference in ensuring you make the most of your budget. It is worth it to research the local transport system when planning out a city break. It will save you time, money, and energy so that you can get stuck in exploring your destination.
Cultural Diversity
It's always a good idea to familiarize yourself with the culture and customs of any place you're planning to visit, especially if it's a European nation. Each European nation has unique customs and attitudes worth learning about. With a basic understanding of etiquette, one could easily find themselves in an uncomfortable situation overseas due to needing to be better informed about the behaviors expected in public. Before traveling abroad, reading up on local laws, traditions, and courtesies is key. Chances are that you may come across a different way in which people greet one another or how they prefer to conduct a conversation visually.
Pack Smartly and Efficiently
Preparing for a trip abroad can be overwhelming, but efficient packing is key. Before anything else, store all your important documents, like passports and visas, in one secure location. When packing for the journey, the best approach is always to take what is necessary. Not only does this leave room for souvenirs, but it also helps prevent excess weight or items from accidentally becoming misplaced during transit. Additionally, if medications are necessary for the trip, then pack them with easy access so they can be accessed quickly if needed. Remember to consider the weather of your destination to ensure you pack clothing appropriate for the climate.
Research Visa Requirements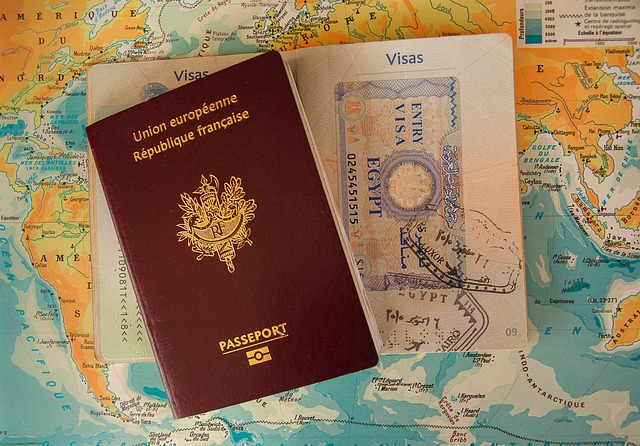 It is important to research the visa requirements for each country before booking flights. Each European nation has laws and regulations permitting foreign visitors to enter their borders. These visa requirements vary depending on where you are coming from and how long you plan on staying. Taking extra time to look into the necessary visas before setting off on your journey abroad will guarantee that all your bases are covered and your trip runs as smoothly as possible.
Traveling to Europe can be exciting, but preparing properly for the journey is important. Setting a reasonable budget, creating a well-thought-out itinerary, researching language differences and documentation requirements, packing carefully, and researching visa regulations are all essential steps to ensure your trip is successful and stress-free. Following these tips will help ensure that your European vacation is one to remember.
.