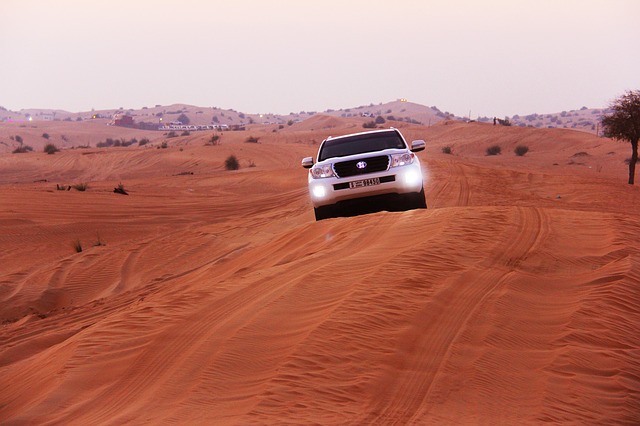 When you are in Dubai, it is way better to rent a car instead of using public transport. Firstly, it is much more convenient and faster. Secondly, using a car allows you to save money on transportation.
But how to properly rent a car in Dubai? Read on to find out where you can find luxury cars for rent in Dubai and how to book transport using one of popular booking sites.
The Basic Rules of How to Rent a Car
It doesn't matter if you live in Dubai or if you are a tourist from another country. Car rental is available for everyone who meets these requirements:
You have a valid driver's license and a passport. You need copies of these documents, also, they should be valid.
You have driving experience. If you are under 30 years old, you must have been driving for at least three years.
You paid for the insurance. Insurance is necessary because your and your car's safety is the priority of any car rental company.
If you do not meet these requirements, the rental company is not allowed to give you a car because this action will violate state law. No one wants to get into problems.
Which Types of Cars Available for Rent?
Paddock Rent a Car offers many types of cars. You can choose any you like. For instance, you can rent:
Vans. Vans are the best option if you are in Dubai with your big family. Here you can find comfortable seats, conditioning while driving, and many other opportunities.
Sports cars. Sports cars are very popular in Dubai. They are fast, so it is a big pleasure to drive sporty models.
SUVs or crossovers. The best cars to drive in deserts are those that are not afraid of sand and dirt. They are very comfortable and based on off-road capability.
Prestige cars In Paddock Rent a Car's auto park, you can even find such models as Rolls Royce, which is a symbol of successful and luxury life.
Convertible. You can often see convertibles on Dubai's streets because they are very popular here. They are not only comfortable but also give unforgettable feelings while you are driving a convertible in the fresh air.
Coupe or Hatchback. If you love economy and quiet driving, renting a sedan car is the best decision for you. In comparison to luxury and sports cars, sedans cost less, but the comfort is the same.
Paddock Rent a Car has plenty of cars. This company owns a wide auto park with many car models and brands such as Ferrari, Porsche, Rolls Royce, Mercedes, Ford, BMW, Audi, and many others. All cars can be found in Paddock's catalog on their website.
The Process of Car Booking
This process can be done online. All you need to do is to follow these steps:
Go to paddockrentacar.com.
Open the catalog of cars. View their characteristics and choose the one you like the most.
You can also use a filter that will sort cars by brand, car type, and offers. It is a very helpful feature that will allow you to see only Ferraris or only vans. This filter can be reset anytime.
When you choose the car, you can scroll down the page to read more about this model. Make sure that you have made the right decision.
Then just use Quick Booking. Choose the location and set the Date From and Date To parameters. It is the period when you can drive the car.
Then press the "Quick Booking" button.
After these actions, you will book the car you have chosen. Follow the next tips you see on the screen. Make sure that you have all the necessary documents and that you meet the rental requirements. Pay for your car and drive it all over Dubai.
Summary
Now you know how to rent a car in Dubai properly. Use these useful tips, and car renting will be very easy for you. To learn more about what cars you can drive in Dubai, go to www.paddockrentacar.com.