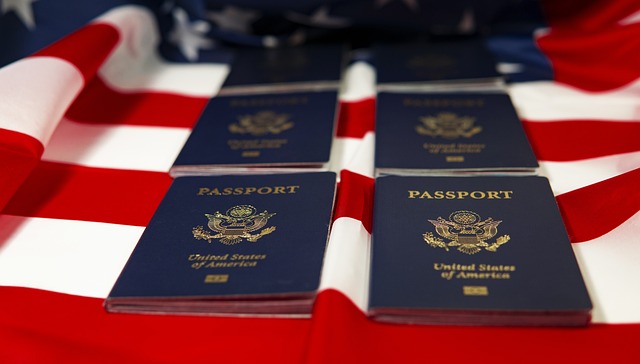 Are you on a journey to obtain US citizenship?
By definition, dual citizenship allows you to be a British citizen in both Britain and another country. There are lots of perks that come from having dual citizenship, although you must research the limitations too. Here's how you can benefit from US citizenship, as well as how you can help speed up the process.
Why is second citizenship so important for individuals and businesses today?
There are multiple benefits to obtaining second citizenship, both on behalf of individuals and businesses.
Firstly, you'll get visa-free travel to different countries thanks to your US passport, which in turn can open up more business and client opportunities. This will help save both time and money when trying to travel to another country. There are certain restrictions for particular countries, however, so just make sure you are aware of these. A US citizenship will also allow you to get support from the U.S. government while outside the United States.
Other privileges include the right to vote, as well as the right to have permanent immigrant status, enabling you to move there. US citizens can also petition for direct family (parents, siblings, and married children) to move over with them. On top of this, there are other benefits such as access to more financial opportunities, as well as the opportunity to optimise on tax.
How can you speed up your application for obtaining US citizenship as a dual nationality?
Basic criteria for US citizenship include:
Being a lawful permanent resident (green card holder)
Aged 18 or over
Having evidence that you have lived there continuously for 5 or more years (or 3 if married to a US citizen)
Have lived in the same US state where you currently live for 3 months
Typically, an application for US citizenship takes one to two years. It's a very thorough process, with forms to complete, biometrics appointments to attend, plus a citizenship interview and test to pass. However, there are a few ways you can help speed up the process.
An obvious one is an ongoing preparation for the interview and test. Take the time to understand what it is they're looking for within your application and become familiar with the knowledge you'll be expected to know. Why not try and embed it into your daily routine? This might involve spending 10 minutes a day brushing up on information in the period leading up to this.
You could enrol the help of an immigration lawyer to ensure you have all the correct paperwork compiled. While this won't automatically speed the process up, it can help prevent delays caused by mistakes that might have been overlooked.
Do you have any tips to share? Comment with them down below.