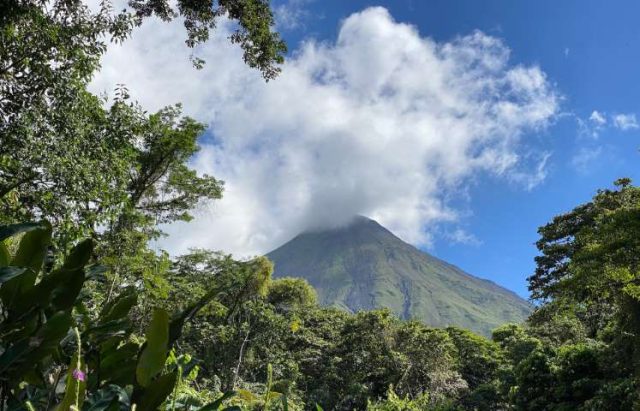 With the land area of Costa Rica taking up around 19,700 square miles – approximately the size of West Virginia – there's certainly a lot to explore.
Although this is obviously a good thing if you're looking for an adventure, if you really want to make the most out of what Costa Rica has to offer, you need to have some sort of plan.
There is so much you can pack into a single day in this country, especially if you have taken the time to set out your journey and coordinate exactly what you are going to do. With this in mind, here is a little example of a day in Costa Rica and how much you can get out of it.
First Up, Pick Your Destination And Stick To It
This may sound like a bit of an obvious point to start with, but it's so important to really nail down a destination and not try to flit around too much. If, for instance, you're planning to visit Volcano Arenal, Las Canas, and Tigra all in a single day, you will only be an observer of these places, not a do-er.
In this way, you will watch as Costa Rica passes by you rather than actually absorb yourself in the culture and experience what it has to offer. In this instance, let's stick to Arenal and see how much you can make out of it:
Arenal
Arenal is a beautiful spot in Costa Rica, boasting an abundance of rainforests, wildlife, activity and watersports. Pack up your bag – including waterproof clothing and dry bags for valuables in case of a downpour – and start your journey by parking near Arenal Lake.
Here, you can get your wakeboarding skills into gear and kick off the day with a spot of water sports. The company Volcano Watersports offers wakeboarding, waterskiing, tubing and more, all under the watchful gaze of the nearby volcano. It's a great way to get the adrenaline pumping and start off the day with a bit of adventure.
Take A Climb Up The Volcano Itself
Once this is done, it's time to get your walking boots on and do some sightseeing. The rainforests of Arenal are some of the most stunning that the country has to offer.
If you take a tour up the trail of the Volcano, you will get some amazing views and a way to soothe your aching muscles with some hot springs. The hot springs here have been used as therapeutic baths for more than two hundred years, and they're a perfect way to kick back and relax for a moment.
Visit The Local Town
Once this is all done, you've likely worked up an appetite. That's fine, though, because the local town, La Fortuna, is a perfect place to regroup and try a few of the local delicacies.
In the amount of time that you've been at Arenal, you've already done a few jumps on a wakeboard and travelled through the local wilderness, so feel free to put your feet up and spend a couple of hours here, getting to know the locals and – hopefully – enjoying the sunshine, so long as the infrequent weather has been good to you!
Venado Caves Or Back To The Hotel
Once you have experienced La Fortuna, you need to look at that wristwatch of yours. If it's still early afternoon, then you might have time to visit the Venado Caves. This will give you an opportunity to venture underground and explore the world of limestone tunnels – many of which are over 20 million years old.
If, however, you've enjoyed yourself a little too much in the town, it might be time to head back to the hotel. The reason you'll be heading back so early is that the local towns, including Monteverde, Las Juntas or even Jaco – although this is a little further afoot – offer some brilliant nightlife which you won't want to miss out on.
Experience, Don't Observe
So there we have it. Water sports, volcano exploring, hot springs, local food, underground caves and then a fun night out to boot.
These are all the things you can fit into one day in Costa Rica, so make sure to plan it all out and make the most of your vacation. You'll be surprised just how much you can experience, so go out there and make some memories that will last a lifetime!