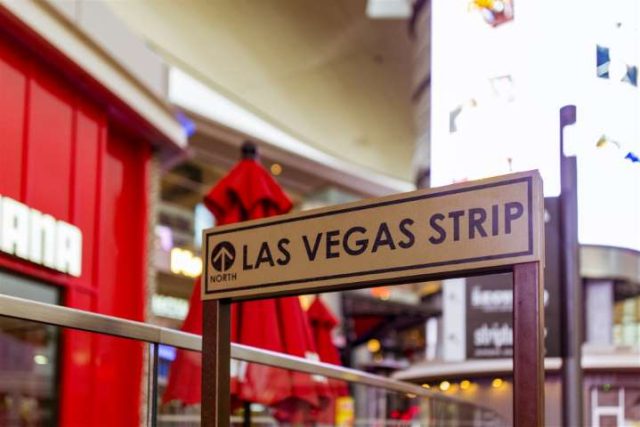 Las Vegas is one of the most popular travel destinations in the world, and for good reason. The city offers a unique mix of entertainment, culture and fine dining options that are sure to please even the pickiest of foodies. Whether you're looking for a five-star restaurant or just want to sample some local cuisine on a budget, there's something for everyone in Las Vegas. 

There are plenty of amazing restaurants located throughout the city that serve up delicious dishes from all over the world. From classic American steakhouses to sushi bars featuring fresh fish flown in daily from Japan there's no shortage of culinary delights to indulge your taste buds with on your trip to Las Vegas. You could even check out some of the best buffets in Las Vegas to get an idea of what the city has to offer. 

If you're looking for something a little more low-key, there are plenty of casual restaurants and fast food joints that serve up some delicious local dishes. No matter what type of food you're in the mood for – Las Vegas surely won't disappoint.
Exploring the culinary scene in Las Vegas
Las Vegas is a culinary paradise with an array of restaurants and eateries to explore. From classic American steakhouses to exotic Asian fusion cuisine there's something for everyone in this vibrant city. For those looking for a unique experience head to the Strip and check out some of the world-renowned celebrity chef restaurants like Gordon Ramsay Steak or Giada at The Cromwell.

If you're looking for something more casual try one of the many food trucks that line the streets of downtown Las Vegas. Here you can find everything from tacos and burritos to gourmet burgers and hot dogs. For a truly unique experience, visit one of the many themed buffets located throughout the city. These all-you-can-eat extravaganzas offer dishes from around the world as well as traditional American favorites like fried chicken and macaroni & cheese. No matter what your taste buds are craving, you'll be sure to find it in Las Vegas.
Unique dining experiences in Las Vegas
Las Vegas is known for its unique dining experiences, from celebrity chef restaurants to themed eateries. For a truly unforgettable experience try the Eiffel Tower Restaurant at Paris Las Vegas. Located on the 11th floor of the iconic replica of the Eiffel Tower this restaurant offers stunning views of the Strip and a menu full of French-inspired dishes. If you're looking for something more exotic head to Hakkasan at MGM Grand. This upscale Chinese restaurant features an impressive menu with traditional Cantonese dishes as well as modern interpretations of classic recipes. For a truly unique experience, try their dim sum brunch or dinner tasting menus.

Another great option is The Chandelier Bar at The Cosmopolitan Hotel & Casino. This three-story bar features over 2 million crystals and serves up creative cocktails in an atmosphere that's both glamorous and whimsical. And if you're looking for something more casual check out Holsteins Shakes & Buns at The Cosmopolitan Hotel & Casino. Here you can enjoy delicious burgers and shakes in a fun atmosphere complete with vintage arcade games and retro decor.
A guide to street food in Las Vegas
Las Vegas is a great place to explore the world of street food. From classic American hot dogs and burgers to Mexican tacos and burritos, there's something for everyone. Check out Tacos El Gordo as this taco stand serves up delicious tacos with your choice of meat, including carne asada, carnitas, al pastor and more. The tacos are served on two soft corn tortillas with cilantro and onions.

For a more traditional American street food experience take the stairway to Hot Dog Heaven. This popular hot dog stand has been serving up delicious hot dogs since 1978. Choose from their signature chili cheese dog or one of their other specialty creations like the bacon-wrapped dog or the jalapeno popper dog. Similarly, you could take a Slice of Vegas. If you're looking for pizza on the go, this is your spot. Slice of Vegas offers New York-style slices that are sure to hit the spot after a night out in Sin City.

Lastly, for the top American experience make your way to Fuku Burger. For those who love burgers but want something different than what they can get at home Fuku Burger is a must-try. Their signature burger features an Angus beef patty topped with Asian slaw and spicy mayo sauce for an unforgettable flavor combination that will have you coming back for more.
Get a taste of the local cuisine by exploring the city's many unique and exciting restaurants. From high-end restaurants to endless buffets there's something for everyone to enjoy in the vibrant city of Las Vegas.