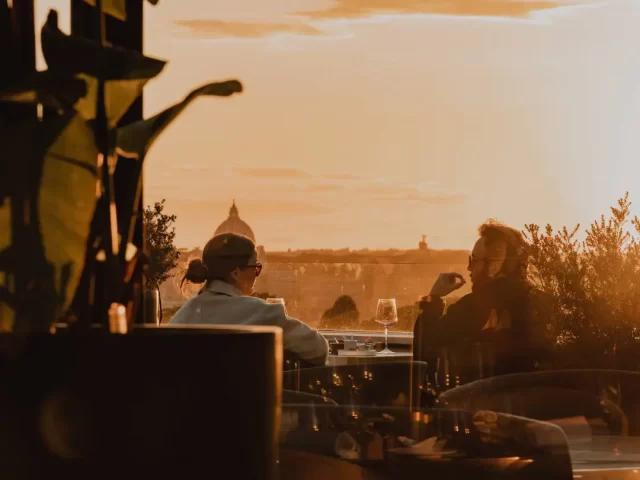 Sofitel Rome Villa Borghese now invites guests to tour through Rome's iconic film locations in the city and on the plate with a new Sightseeing & Savor Experience. Guests can book myriad guided tours in the city to visit memorable cinematic stops, including the 2013 Italian film "La Grande Bellezza" ("The Great Beauty"), "Angels & Demons," "Roman Holiday," "La Dolce Vita," or others, or opt for a self guided tour around the city with suggestions from the hotel's concierge, Agostino Sità. As former President of Rome Les Clefs d'Or, Sità has unique knowledge of the Eternal City's hidden gems. After a day exploring Rome, guests will return to the hotel for an Italian film inspired dinner at Settimo followed by a cocktail and dessert pairing as a turndown service.
The tasting menu includes a unique dining experience with dishes reflecting the iconic Roman films. Highlights include Minestrone from the first scene in "The Good, the Bad and the Ugly" by Sergio Leone, a Toasted Pistachio Parmesan Arancini from "The Godfather," and Saltimbocca alla Romana, Dino's favorite dish in "Three Coins in the Fountain." After savoring a taste of Italy, the experience ends with an in room cocktail and gelato flight inspired by Audrey Hepburn's sweet stop in the Piazza di Spagna in "Roman Holiday."
The new Sightseeing & Savor Package includes a three-night stay at Sofitel Rome Villa Borghese in a Premium Luxury Room, daily breakfast, one Italian film inspired dinner at Settimo, and a special turndown service amenity. Film tours in the city can be booked separately as an additional cost.