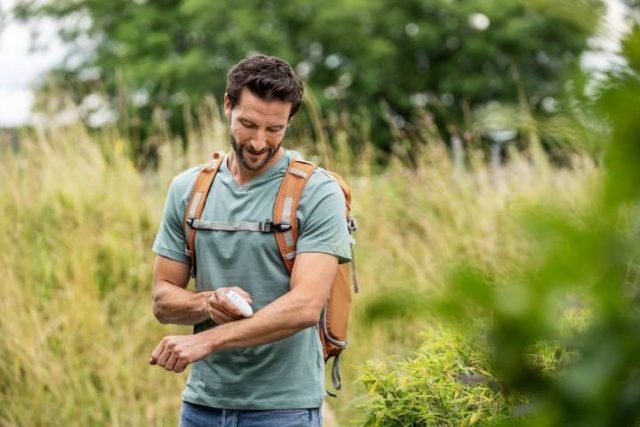 Beurer, the number one healthcare brand in Europe and a leading manufacturer of health and wellness for over 100 years, releases a new first aid and wound care bite and sting healer.
As we look forward to spending more time outside, wearing fewer layers, and taking in more sun, we also begin to get closer to the part of the season we all hate: insect bites. Whether you have to deal with mosquitoes, bee stings, deer flies, wasps, or no-see-ums, the sting can be equally painful and uncomfortable. 
Beurer has added a secondary bite healer to its growing catalog to help alleviate any discomfort insects bring. Its newest Insect Bite Healer, BR10, is ideal for all outdoor activities. Its extra-small and compact design includes a practical carabiner hook making it easy to attach to a backpack or belt loop – ideal for keeping the device close and handy for when a sting or bite occurs.
The new device is equipped with a fast-heating ceramic hot plate designed to relieve itching and swelling caused by insect bites or stings. With a 3-second application time, this setting is ideal for all skin types, even sensitive ones. The targeted application of heat can almost instantly remove the insect's irritant left on your skin after the bite, accelerating the healing process with noticeable results after one application. Another great feature to note is that, unlike most first aid devices that treat bites, our models contain no chemical additives, making them safe to use on children ages 12+ and while pregnant.
Beurer's first mosquito bite healer, BR60, launched in the summer of 2021 and quickly became a best-seller. BR10's upgraded design is projected to become a new customer favorite.
For more information, please visit www.shop-beurer.com.