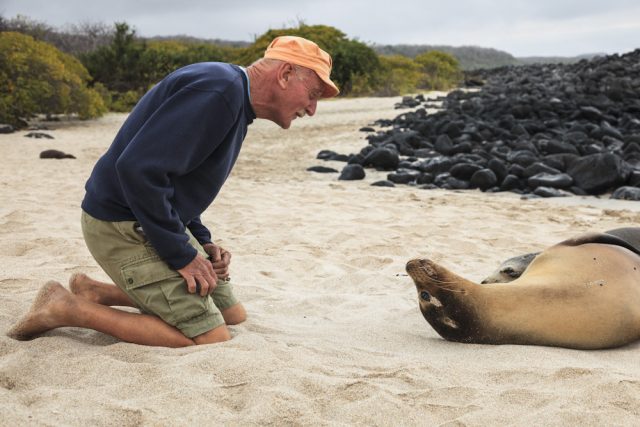 While the Galapagos Islands are popular year-round, October is a particularly rewarding month for snorkelers. A strong Humboldt Current makes nutrients in the water more abundant. During twice-daily swimming and snorkeling excursions, guests are likely to be joined in the water by sea lion pups and some of the archipelago's 86 endemic marine species. Opportunities for whale watching also increase, especially between Fernandina and Isabela Islands.
In addition to daily snorkeling and hiking through deserts, rainforests and volcanic terrain, other highlights include snorkeling and kayaking off uninhabited Rabida Island, and calling on a family run sugar cane farm, which also produces small-batch moonshine. IE travelers also stop at the Charles Darwin Research Center, famous for its tortoise breeding programs, and explore both the youngest and oldest islands in the archipelago — Fernandina and Espanola respectively.
On International Expeditions' 10-day Galapagos cruises, guests travel aboard the newly renovated 32-guest yacht M/V Evolution, enjoying a 2-to-1 guest-to-crew ratio led by three naturalist guides. These highly trained guides share their in-depth knowledge during nightly lectures and in the field while bringing guests within inches of giant tortoises, blue-footed boobies, penguins and other animals. The Evolutionoffers ample public areas, including a lounge/library, sun deck, al fresco dining area and bar, where guests are greeted with a towel and glasses of fresh, exotic juices after excursions. The yacht boasts the largest cabins of any vessel in her class.
For additional information on International Expeditions' small-ship cruises, visit http://www.ietravel.com