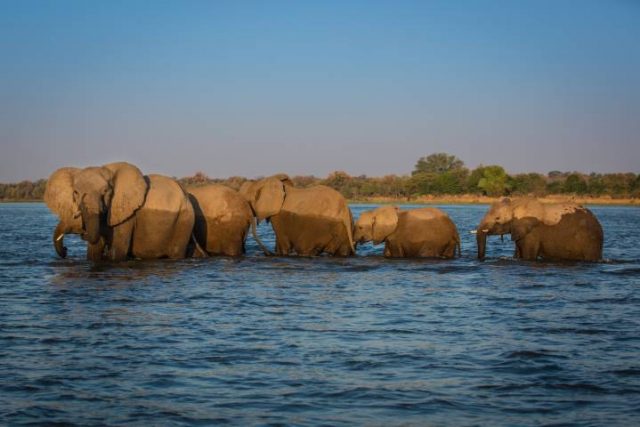 Great Plains, the iconic eco-tourism company is thrilled to announce the much anticipated Tembo Plains Camp, scheduled to open in August 2021. The new Zimbabwean opening, located on the private 118,000-hectare Sapi Reserve, whose northern border is over 40kms of the Zambezi River. The well-known Mana Pools Reserve, a UNESCO World Heritage Site, forms the Sapi Reserve's western border.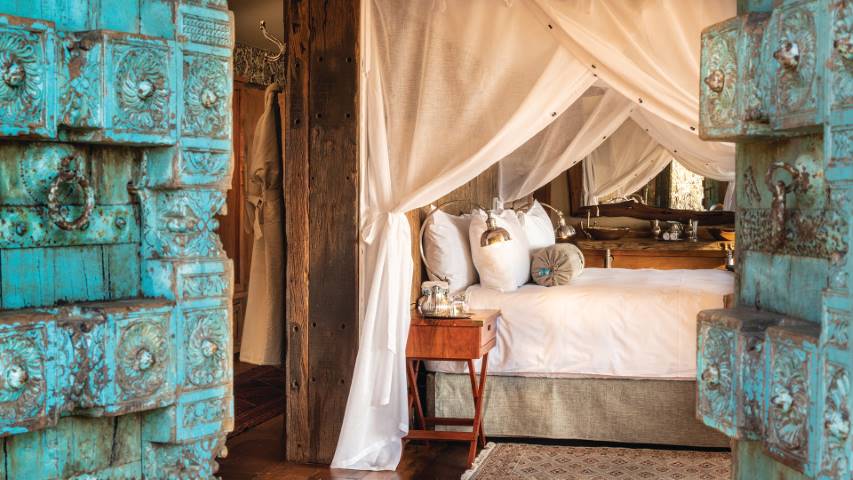 With four spacious guest tents, an exquisite two-bedroom family unit and a private guide tent, Tembo Plains Camp will be ideal for couples, families, multi-generational travellers, and those looking for an exclusive personal safari experience. The beautiful family unit, with interiors designed by Great Plains co-founder Beverly Joubert, comprises two tents with a shared lounge and dining area and pool and will accommodate up to four adults, two adults and two children 6 and up. Each guest tent offers an indoor lounge and outdoor dining area, private plunge pool and exercise bikes, in addition to expansive en-suite bathroom facilities, indoor baths, showers and double vanities. Guests have access to professional Canon cameras and Leica binoculars throughout their stay to capture the many special holiday moments.
"When I designed Tembo Plains Camp, it was with a view to reference the famous Grean Zimbabwe ruins but not lose sight of our love of canvas and exploring. So we ended up with a unique combination of canvas and stone walls. The semi-circular walls inside each tent isolate the bath and shower from the bedroom and indoor lounge areas bringing that architectural reference inside. Outside, this pack-stone wall design continues along the back of the guest bedroom, and that really gives you a greater sense of privacy, often an issue in tents. I didn't want a completely 'built room'. Hence, the front has these uninterrupted views of the Zambezi flowing just meters away from the canvas 'tented' portion," commented Dereck Joubert, Great Plains CEO.
"Tembo", meaning elephant, pays tribute to the animals frequently seen around Tembo Plains Camp along with painted dogs, buffalo, lions and leopards. The Sapi Private Reserve borders the Mana Pools National Park and is recognised as one of Africa's finest wildlife destinations today. Twitchers will be spoiled for choice as Tembo Plains is situated in a prime bird-watching country, ideal for photographers and nature enthusiasts. Activities at Tembo Plains include day and night wildlife-viewing drives, walking safaris, canoeing and boating on the Zambezi River.
"For me, the combination of activities allows for that unbelievable, youthful question: "what should we do today?" and the endless possibilities this implies. Do we canoe, walk, drive, sit at a hide, stay in, have a massage? This is one of the finest places for endless possibilities I know," said Dereck Joubert.
Tembo Plains will join the Réserve Collection of camps, the highest-level brand at Great Plains, alongside sister properties Zarafa Camp, Selinda Camp, Duba Plains in Botswana, and Mara Nyika, Mara Plains and ol Donyo Lodge in Kenya. Tembo Plains will be a proud member of Relais & Châteaux – the only camp in the whole of Zimbabwe given this honour.