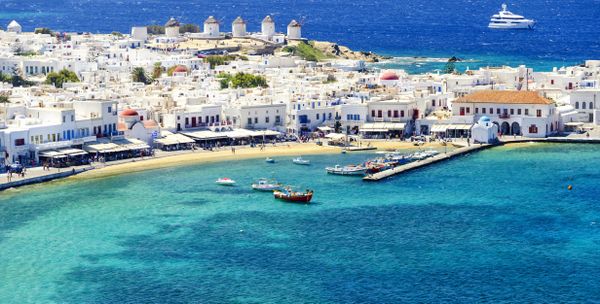 They are delighted to announce the launch of Mykonos and Santorini as our newest destinations. They are now offering an even wider choice for your next holiday with them, featuring some of the most exclusive hotels these idyllic islands have to offer.
Their new Cyclades program offers total flexibility as you can choose to stay from as little as 3 nights or up to 30 nights, flying from three UK Airports, London Gatwick, Luton and Manchester, all bookable online.
Santorini is breathtakingly beautiful, sophisticated and completely unique, with its whitewashed houses, incredible landscape and boasts possibly the most spectacular sunsets in the Mediterranean.
Mykonos with its tiny churches, separated by a labyrinth of cool, cobbled lanes leading to the famous windmills and spectacular beaches, this island is a microcosm of all the Greek islands.
Whichever you choose, a holiday on one of the Cyclades islands will be a truly unique and unforgettable experience.
For more details visit www.ionianislandholidays.com