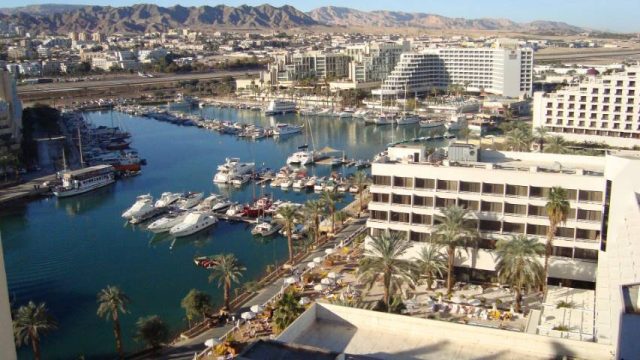 Today, the Israel Ministry of Tourism announced that the global MISS UNIVERSE® pageant will be held for the first time in its history in Israel, in the city of Eilat. The competition, taking place this December will mark the organization's 70th anniversary and once again will be hosted by legendary entertainer, Steve Harvey.
Delegations from over 100 countries are expected to attend the pageant in Israel, including more than 1,200 members of official delegations, hundreds of journalists and TV crews, thousands of pageant enthusiasts and tourists, and more than 100 A-list celebrities – including top-tier artists and world-famous judges.
"We in Israel are delighted to host the 70th anniversary celebrations of the iconic Miss Universe pageant. Israel is a beautiful land of creativity and innovation and we have successfully faced the COVID-19 crisis head on. Today we are among the first countries to host an international event – the unifying Miss Universe," said Yoel Razvozov, Israel Minister of Tourism. "What a great opportunity – an event celebrating women's empowerment, optimism, tolerance and desire for excellence – that crosses every geographical and national border. It is my deepest hope that in December we will be celebrating not only the new Miss Universe here in Israel, but also, the end of the world pandemic. I wish all participants good health and good luck and I look forward to seeing you all soon in Israel."
From the end of November, competition contestants will arrive in Israel for three weeks of TV events, broadcasted live around the world. These include the semi-final and final events, the national costume show, and other gala events such as the red-carpet, events in the community, charity events and more.
"With COVID-19 restrictions relaxing, we're ecstatic to see that in just a few months Israel will be hosting the Miss Universe pageant, allowing the world to have a glimpse into our wonderful country," said Gal Hana, Israel Consul of Tourism to Canada. "Canadians are eager to get back to Israel and this stirs further the excitement and eagerness to return to travel. We're excited to have Israel and the oasis city of Eilat showcased on televisions worldwide, inspiring future exploration of the country."
The show will air in over 170 countries and territories across the globe.