Although international travel is currently limited and, in many places, nonexistent right now but that doesn't mean we can't start dreaming about travel down the road.
A destination some may not think of as romantic but most definitely is, is Israel. Ideal for a honeymoon, anniversary trip or just a romantic getaway, Israel offers something for every type of traveler.
Check out the most romantic activities and destinations within the country here:
Explore the Beauty of the Bahá'í Gardens: As one of the most distinct destinations in Haifa, the Bahá'í Gardens on Mount Carmel should be on every couple's itinerary. The gardens are peaceful and serene, designed with 19 terraces on the side of the mountain, each filled with flowers, small trees, small sculptures, water fountains and pools.
Take a sip out of Israel's Wine Scene: Whether on the sweeping hills of the Western Galilee or in the low-lying lands of the Negev, there are over 300 wineries, both large and small in Israel. Wine lovers will not be hard-pressed to plan a day exploring some of the country's most famous wineries.
Bask in the Sunrise at the top of Masada National Park: Located in southern Israel's Judean Desert, UNESCO World Heritage Site, Masada National Park is an ancient fortress positioned high on a massive plateau that overlooks the Dead Sea. Ideal for the active couple, they will not want to miss taking in the stunning views after a rewarding hike – not to mention, this is a perfect place for a proposal!
Relax and take a Float in the Dead Sea: Known as the lowest place on Earth at 400m below sea level, the Dead Sea, with mineral-rich black mud and salt-infused waters, is a perfect place to float the day away.
Star Gaze at Makhtesh Ramon (Ramon Crater): Check out the clear night sky at this remarkable geological feature in the Negev Desert, one of the best places in Israel…and the world for stargazing!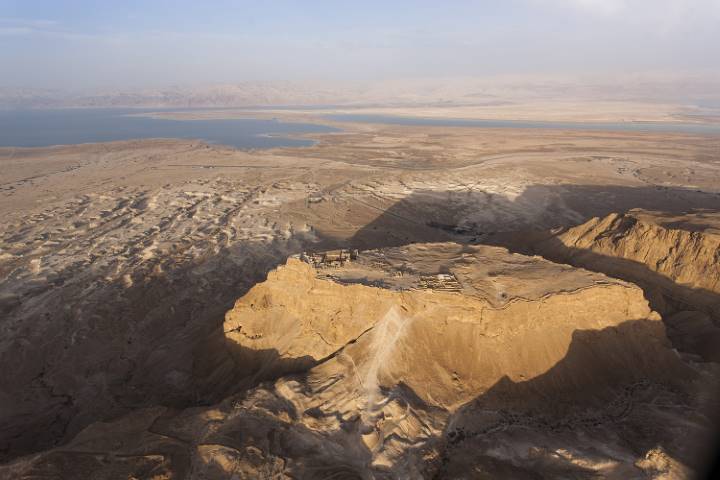 To note, the country has rolled out a speedy vaccination program, the fastest in the world (CNBC) and hopes for reopening in the near future. Through this and a variety of programs implemented within the country, travelers can ensure a safe return to the country with complete confidence once the skies reopen.