Italy's award-winning Hotel Villa d'Este will reopen on June 18th and continue to be the safe and preferred home-away-from-home for its valued guests. 
With meticulous preparation and based on all regulations by the World Health Organization's (WHO) guidelines as well as those of the Italian government, the  hotel follows new standards of operation designed to further protect its guests and employees. Some of these extensive and enhanced sanitizing measures include: Temperature scanner provided for employees and guests, hand sanitizer available for all staff and guests throughout the property, reduced number of tables in restaurant/bar per social distancing regulations, replaced all printed materials with digital solutions, and the hotel will not assign the same room to a same day departure/arrival by different guests in order to provide a deep sanitation in between stays.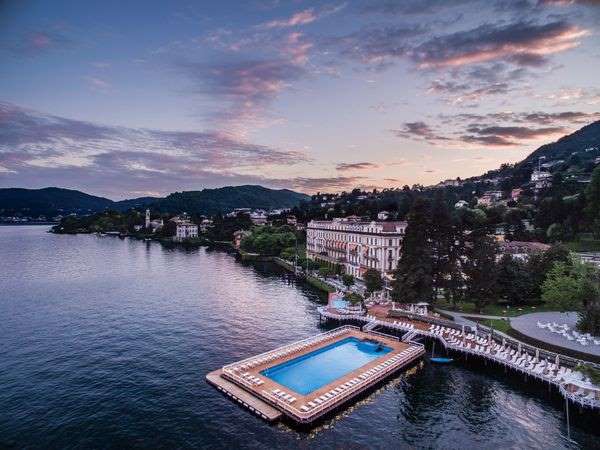 Villa d'Este also considered the new updated operational guidelines for COVID-19 health and safety provided by The Leading Hotels of the World.
Upon reopening, guests of Villa d'Este can enjoy the legendary 25-acre park and gardens and world-renowned floating pool on the lake.  The bar and its lakeside terrace will be open throughout the day and the evening, while the Veranda Restaurant will be open for dinner only – on Saturdays and Sundays the Veranda will be open for lunch too. Per WHO standards, access to the Spa and Sporting Club (boating, fitness room, indoor pool, 8 outdoor tennis courts with lake views, squash court, electronic golf and more) will be subject to prior reservation. Golf enthusiasts can visit Golf Club Villa d'Este, located near Lake Montorfano just seven miles from the Hotel. 
"We appreciate expectations on health and safety have transformed, and we are delighted to resume our nearly 150-year tradition of providing the ultimate in modern luxury whilst maintaining an enchanting old-world charm and the intimacy of a private home," explained the Managing Director of Villa d'Este, Mr. Danilo Zucchetti. "Villa d'Este has received an increased number of requests for our Private Villas, which guarantee complete privacy in a safe environment while benefiting from all the estate's facilities."