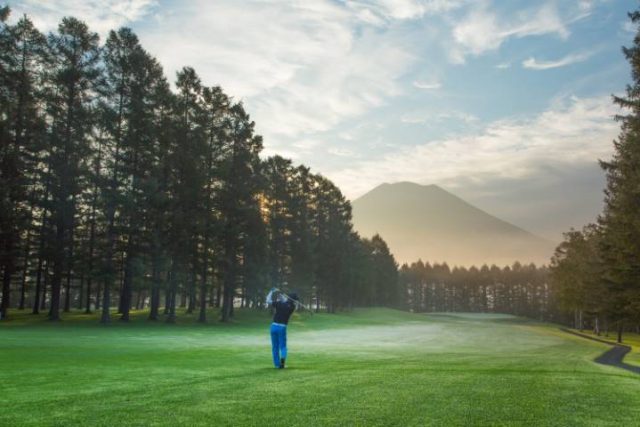 Spring, the season of rebirth, has arrived in Japan's famous Niseko Village.  As the ski season comes to an end and the green shoots of spring take centre stage, YTL Hotels' newest property, Higashiyama Niseko Village, a Ritz-Carlton Reserve will offer four inspiring journeys for guests to explore the beautiful Japanese mountains. Once the infamous powder clears, conditions in Niseko are ideal for cycling and trekking with endless roads and trails scattered with a patchwork of farms, onsens and hidden gems waiting to be explored. Designed by the hotel's dedicated team of personal guides, known as Higashiyama Reservists, each experience aims to encourage self-discovery. The Higashiyama Reservist Summer Experiences will feature the following:
The Majestic Mount Yotei Hike- Early birds can catch the sunrise as the group departs at 6.30 am via shuttle, arriving at Mount Yotei's base and preparing to hike up the majestic mountain. Recharge with energising on the go breakfast and lunch boxes as special moments are captured on the resort GoPro. Reservists will lead guests on an adventurous hike that promises amazing views across the valley and pleasant encounters with varieties of flora, fauna and local wildlife.
The Full-Day Lake Toya E-Bike Adventure – Set off on two wheels towards Lake Toya with a chef-prepared lunch box and discover an ostrich farm, a farmer's market and the delights of Makkari Town with memories captured on GoPro. Although most famed for its ski season, Niseko is equally beautiful, if not more so during the summer.  Quiet roads, mild temperatures and attractive landscapes make for a perfect e-biking adventure.
The Scenic Mount Annupuri E-Bike Ride – Traverse on the Niseko Panorama Line, one of the famous winding roads in Hokkaido that threads through Niseko's peaks to enjoy the mountain nature.  Visit the beautiful Shinsen-numa (marsh) located 2,546ft above sea level nicknamed "Where God and Mountain Hermits Live", Kanrosui Spring Water, Niseko Green Farm and indulge in dairy treats at Milk Kobo.
The Half-Day Niseko Leisure Ride – For all ages with intermediate fitness levels, you can enjoy a leisurely 3-4 hour cycling tour and visit the famous Wakimizu no Sato tofu shop, feed ostriches, marvel at the farmer's market offering an abundance of fresh produce before choosing your favourite confections at Milk Kobo. From ice cream to the fresh drinkable yoghurt served in their iconic bottles this visit will delight the young and young-at-heart.
Local Experiences
The Niseko region is one of the top areas for outdoor enthusiasts to discover a myriad of experiences. PURE at Niseko Village is a nature activity centre that features Japan's longest zip line tour, the nation's first and only Rail Slider, tree trekking and PURE Quick Jump. Niseko Village also boasts two world-class golf courses – Niseko Village Golf Course, awarded as Japan's Best Golf Course, offers well-manicured greens and immaculate fairways bordered by a silver birch forest while the Arnold Palmer-designed Niseko Golf Course is one of Hokkaido's most challenging courses surrounded by stunning scenery. The pristine 128-kilometre long Shiribetsu River lures water sports devotees with an incredible variety of white-water rafting experiences for beginners and advanced thrill-seekers.
Seasonal Menus
"Shun" in Japanese, is the traditional concept that food should be eaten only in its proper season when it is at its peak of perfection in terms of flavour and nutrients. The anticipation of local produce coming into season from now through November is celebrated by the culinary team at Higashiyama Niseko Village through fine dining journeys, cocktails and elixirs. Epicureans will be enticed by the freshest delicacies served at Yukibana and Sushi Nagi sourced from the chilly Seas of Japan and Okhotsk that include sea urchin, surf clams, Hanasaki crabs, Japanese flying squid, asparagus, Yubari melon and cherries. Prized prime cuts derived from the Hokkaido Tokachi Wagyu are perfectly paired with seasonal organic ingredients such as asparagus, potatoes and pumpkin while sweet confections tantalise with fruit harvests from the orchard, rich dairy and artisanal cheeses.
For information and reservation enquiries, please visit www.ritzcarlton.com/higashiyamanisekovillage