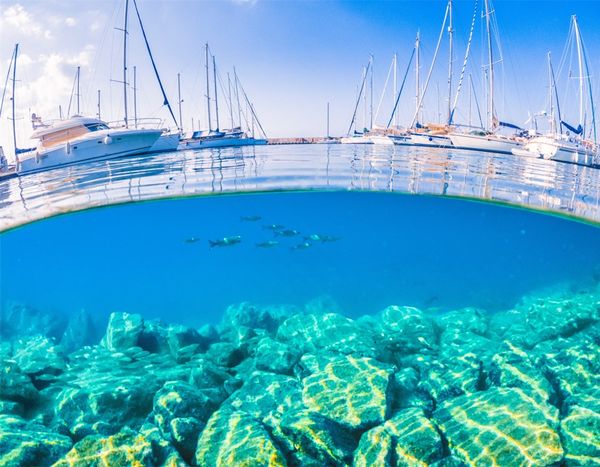 The launch of Karpaz Gate Marina celebrates the opening of the first international-standard marina resort in North Cyprus.
The complete barefoot luxury destination, including 300-berth marina for yachts and superyachts, boutique hotel and a range of leisure facilities, is introduced in 2023 following the latest expansion of the €120 million development on the island's Karpaz peninsula.
Immersed in surrounding nature and nestled in a protected bay, Karpaz Gate Marina is a pioneering haven which is unique in the region. The resort welcomes guests by land and sea to experience peace, tranquillity, high standard facilities and exceptional personalised concierge service.
The new 52-cabin hotel elevates Karpaz Gate Marina's appeal as a one-of-a-kind East Mediterranean sanctuary for international visitors, as a base to explore North Cyprus and a relaxing retreat, or to host corporate, private or special events. Overlooking the marina and gardens, the hotel is meticulously designed and imaginatively specified with touches of nautical flair.
Guests have access to a range of on-site leisure facilities, including the Beach Club and restaurant at the west end of the resort, The Gallery 20m indoor pool and jacuzzi, gym and corporate meeting rooms, and the inviting hamam and spa. A fitness studio is equipped for pilates, dance or yoga classes. Serving breakfast, lunch and dinner, Hemingway's Resto-Bar on the promenade offers traditional and international cuisine, a special chef's table culinary experience and hosts special live music events.
Packages including wellness, mindfulness, yoga, pilates, golf, gourmet and sailing experiences, plus boat charter opportunities. The resort also offers a high standard venue for events, celebrations, off-site corporate gatherings and strategy meetings, group vacations and more.
Sustainability and community are at the heart of the resort. An eco-friendly approach includes the vibrant trees and flowers thriving in the on-site nursery, while the vegetable and herb garden and green house provide fresh produce straight to the plate. An on-site solar plant supplies over half of the total electricity usage, while ecological and recycling initiatives include minimal usage of non-recycled materials like plastics. Creating an aquarium in the marina basin, a no fishing rule is in place to protect the wildlife and preserve the crystal-clear water.
North Cyprus offers a rich and intriguing destination for visitors with ancient castles and abbeys, tranquil villages, vibrant culture and enticing cuisine. The natural landscape includes mountainous peaks as well as an abundance of flora and fauna and notable wildlife, including the region's rare turtles and wild donkeys on the peninsula. Famagusta, Nicosia and Kyrenia have an abundance of shops and restaurants, while an array of popular sites includes Saint Hilarion Castle, Bellapais Abbey and the famous Apostolos Andreas Monastery.