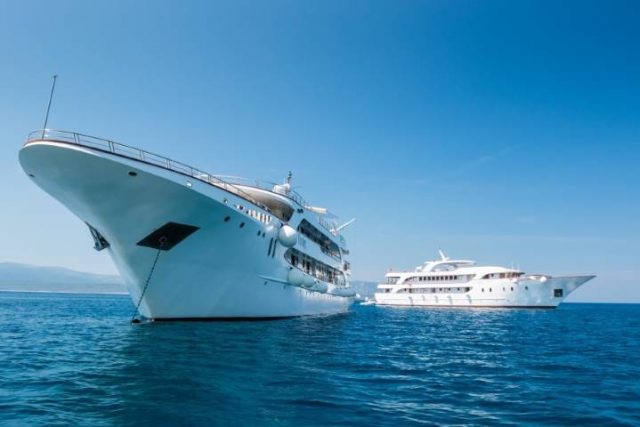 Katarina Line has introduced its 2022 price list and cruising schedule. Among the highlights are four new cruises with guaranteed departures that include the one-way "Breathtaking Croatia" between Split and Opatija and "Island Myths and Legends," a round-trip cruise out of Split. Katarina Line represents a fleet of 60 vessels that sail the Adriatic coast. The company also offers a wide range of in-land guided tours that can seamlessly connect with most departures, providing travelers with the opportunity to explore Croatia's history, architecture, culture and cuisine by both land and sea. Vessels range from the Deluxe Superior that can accommodate up to 40 passengers to the traditional wooden boats, which can accommodate up to 16 passengers.
"Croatia has always been one of Europe's most welcoming countries, with border policies that allow easier access for international visitors," said Daniel Hauptfeld, Katarina Line's marketing director. "With the country now 'open for business,' it's an excellent time to experience the incredible beauty of the Dalmatian Coast and the historical and natural wonders of Croatia's national parks and picturesque port towns, many of which have figured prominent in popular television series, such as 'Game of Thrones.'"
Islands Myths and Legends
New for 2022, Katarina Line's unique "Island Myths and Legends" is a seven-night round-trip cruise out of Split that visits the coastal town of Pučišća on the island of Brač, as well as the fortified town of Korčula. Guests will also experience the pristine and natural beauty of the island of Lastovo in the Dubrovnik-Neretva County, and the town of Stari Grad on the island of Hvar. One of the oldest in Europe, Stari Grad is located at the end of a long, protected bay in Hvar and can trace its roots to 384 BC and today is a UNESCO World Heritage Site. The cruise will also visit the island of Mljet and its famous national park, as well as the legendary Blue Cave on the island of Biševo. Accessible only by water, the cave gets its name from the silver-blue light that illuminates its interior, a phenomenon created when the sunlight hits the surface of the ocean through a natural opening on the cave's arched roof.

Breathtaking Croatia
Katarina Line's "Breathtaking Croatia" is a seven-night one-way cruise between Opatija and Split, departing from each city on alternating weeks. It offers an exceptional opportunity to experience first-hand some of the Croatia's most inspiring natural wonders. Among these is a visit to Brijuni National Park, a sparkling cluster of islands near the Istria Peninsula. Considered among the most beautiful in the world, thanks to its lush vegetation, the park contains over 680 distinct local and exotic plants and more than 150 bird species. Travelers will also visit Kornati National Park. Composed of more than 80 islands off the Dalmatian coast, it is a popular destination for water sports such as diving and sailing, as well as camping and hiking.

"Breathtaking Croatia" will also visit the ancient town of Primosten, best known for its architecture and miles of beaches that feature crystal clear waters. Other itinerary hightlights include a visit to the Blue Cave and to Stari Grad.

"We look forward to welcoming our guests and introducing them to the many natural wonders of Croatia that includes the incredible, pristine waters of the Adriatic, and the architectural and historical wonders of the land," said Hauptfeld.
Strict Health and Safety Protocols
Katarina Line observes strict health and safety protocols, with frequent and regular cleaning of all common surfaces, including handrails, doorknobs, and light switches, as well as the use of air purifiers in the restaurant area. Cabins are cleaned on a daily basis, upon request, with all surfaces thoroughly sanitized.
More information visit, www.katarina-line.com