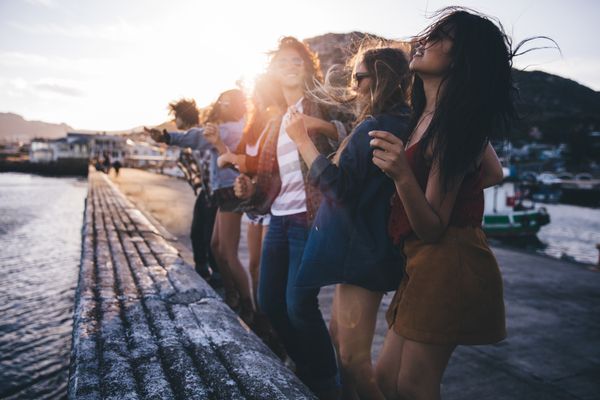 We all know there are highs and lows of every travelling trip, but nothing will burst your bubble like being a victim of a scam. Whether you're going away for two weeks or two years, landing in a new country is an exhilarating feeling but don't let all the excitement stop you from staying level headed.
Here, the experts at StudentUniverse, who have 107 years of travelling experience between them, reveal their top tips for avoiding scams:
Exchanging money – "If you change money in a shop, always watch carefully when they count out your notes. Once the money has been handed to you, count it again in front of them. Sometimes, after they have counted out the money in front of you, your server will slide it off their desk in such a way that the bottom note falls into a hidden drawer." Kang Zhang, Chinese Market Development Associate
Watch out for distractions! – "In South America, thieves might throw coffee beans over you whilst a second person goes through your pockets, in Spain they cover your phone with a sign asking for money to distract you while they take it and at the Prague Astronomical Clock they pickpocket you at the hourly chimes. Be wary of people who offer to take a picture of you (especially at big tourist attractions) – they may end up doing a runner with your camera or phone." Eli Parry, Marketing Manager, London
Invitations to bars or clubs – "This one tends to be aimed at men – you'll be approached on the street by a local woman and invited to a nearby bar. After some drinks, you'll be saddled with a large bill (and the woman will be nowhere in sight)." Alex Butterfield, Senior Manager Asia, StudentUniverse
Broken taxi meter – "Before getting into a taxi, check there is a working meter. If there isn't, the driver may try and charge you an extortionate fare. If you have no other choice but to take an unmetered cab, agree a fare before you start the journey. Be particularly wary of drivers near airports and train stations." Dave Owen, Assistant Editor, gapyear.com
'Closed' hotels – "Sometimes taxi drivers will tell you that your hotel is closed or overbooked. They'll proceed to try and take you somewhere else that is often more expensive. If you stay, they'll get a cut of your fee." Sam Willan, Head of Marketing, StudentUniverse
Fake tickets – "If someone offers you transport or attraction tickets that seem too good to be true, they probably are. Don't let them take you to their 'travel agent' friend. Try and find the official ticket office or website." Will Jones, Managing Editor, com
Don't buy souvenirs in crowded places – "Don't buy something the first time you see it unless you are willing to accept you may see it cheaper later. Plan to buy your souvenirs in the least touristy areas you're going to. If you're buying souvenirs at a market (and bartering is appropriate in that culture), always barter." Abby Langham, Travel Consultant South America
Check licences – "In Asia, watch out for unlicensed travel agents or booking agents. They can be easily avoided by asking for proof of licensing or checking their TripAdvisor reviews. Also, make sure you shop around before agreeing any deal as they will always go lower when there's competition." Will Clapham, Travel Consultant, StudentUniverse
While you need to be careful when travelling if you keep your wits about you, you'll be able to sniff a scam a mile off! Leaving you to concentrate on making happy memories that will last a lifetime.