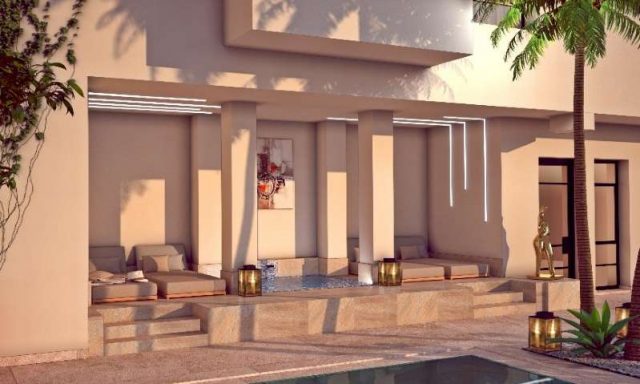 La Brillante is the first contemporary boutique hotel that offers all the modern comforts of a 5-star hotel in the middle of the Marrakech Medina. Located only a few steps away from the iconic Palais Bahia and the vibrant souks.
The Woman as inspiration
Every detail is an ode to elegance and sensuality. The concept which has inspired the design, and can be seen throughout, is a celebration of the woman, femininity and grace. All based on the Palais Bahia which means Glittering: "La Brillante".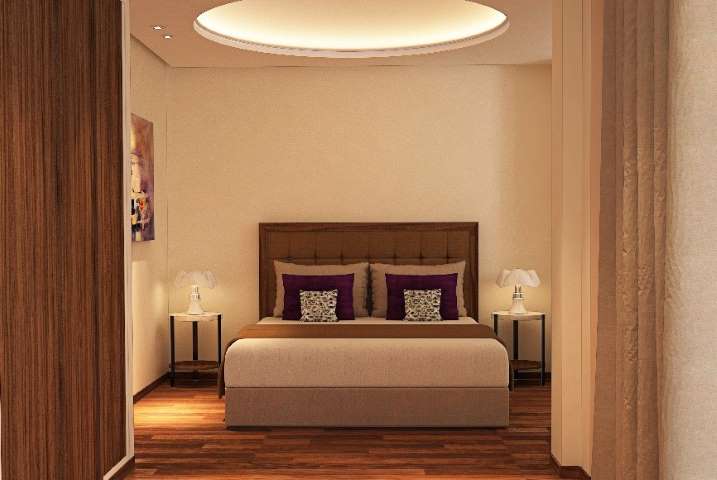 The sophisticated interiors have been carefully tailored by each woman of the project, who brought their feminine touches and sensibility. The superb end-result is a mix between modern high-end furniture and Moroccan handcrafted pieces."By opening the mysterious door of La Brillante, you will enter a poetic fairy-tale, created by Women in honour of the Woman."Says Alexandre Cadosch, one of the owners.
La Brillante will welcome its guests to 4 stylish bedrooms and 2 stunning suites. Each room is designed to offer to the guests a magic stay in a luxurious ambiance. All of them open to a tranquil patio, the perfect place to create memorable moments with friends or just to relax under the swaying palm trees. The elegant swimming pool, located in the middle of the courtyard, invites you to dive in and cool off from the ever-shining Marrakech sun. Right next to the pool there is a cosy jacuzzi, perfect for a little romantic escape or for a small cocktail party with fun friends. The courtyard of La Brillante is made for pleasure and celebrations.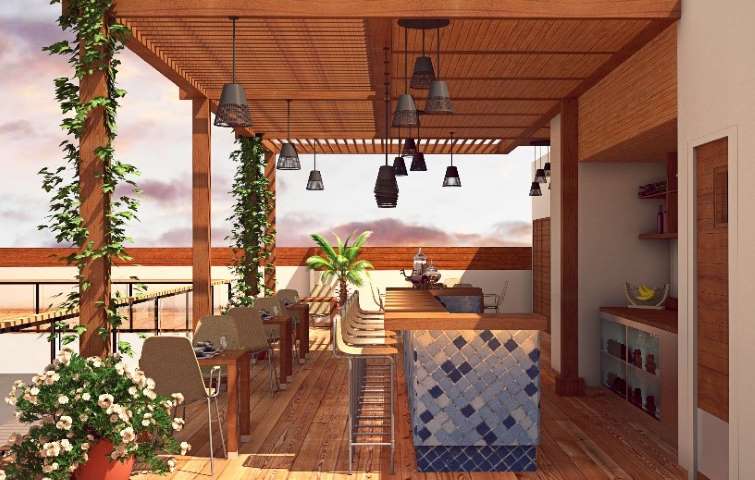 The new boutique hotel offers two excellent restaurants where the menus aim to present culinary journeys, both in local and international cuisines. There will be plenty of delicious and healthy options to choose from, all prepared with fresh ingredients. The lounge bar on the roof top terrace will without doubt become a favourite hangout for those looking for colourful cocktails at sunset as well as those who want to sip a drink in the comfy sun chairs. The bar and restaurants will also be open for non-guests.
The beautifully designed day spa at La Brillante, situated on the roof terrace, is the place to be pampered with a traditional Moroccan hammam, professional massages and many other relaxing treatments, all with natural ingredients and mesmerizing scents.
Exclusive Service – At La Brillante all guest will be considered as unique and will enjoy a personalized care. Rituals and experiences will enhance each stay.
"I want to bring my 5-star experience in an intimate environment. La Brillante is the promise of a refined stay, where each guest is our priority." Explains Edouard Lebrun, hotel manager at La Brillante.