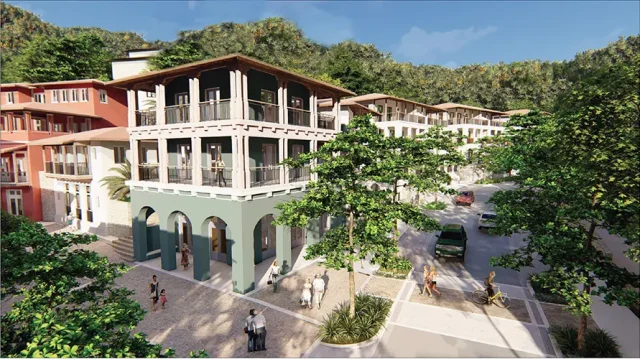 Las Catalinas announces La Rambla, a new beachside commercial center in Costa Rica. Set to open in November 2024, La Rambla spans 67,800 square feet across five buildings along Calle Las Catalinas.  This innovative center will offer a dynamic mix of services, dining options, offices, retail spaces, and residences, all designed to change the way people live, work, and enjoy life.  Located strategically within the town of Las Catalinas, La Rambla offers a prime position integrating pedestrian living, proximity to nature, and the architectural charm unique to Las Catalinas.
La Rambla will feature businesses, offices, and residences only a three-minute walk from untouched nature, the bustling entertainment district of Plaza Mercado, and beautiful Playa Danta. Being part of La Rambla enables businesses to gain access to a premier destination where their employees can also live in a healthier and more sustainable way.  With a significant permanent resident population in Las Catalinas, La Rambla presents an exceptional opportunity to live a balanced lifestyle combining living and work.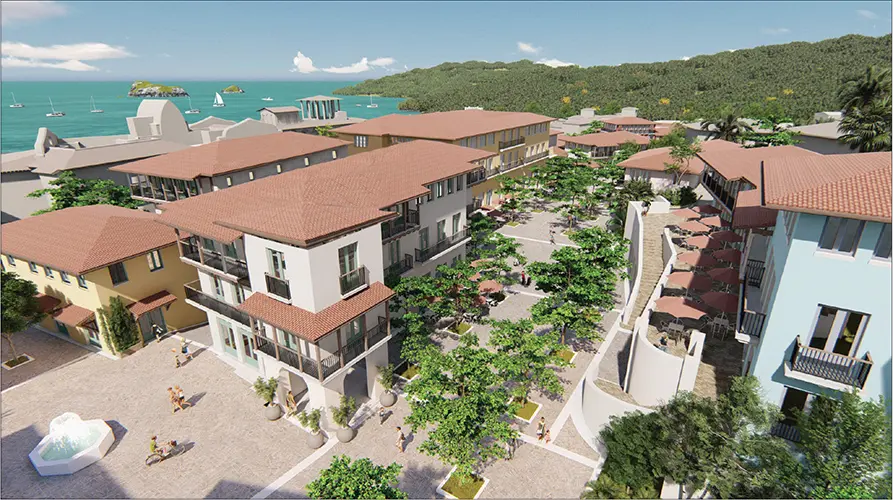 Creating opportunities for better balanced living with a greater connection to nature is at the forefront of the car-free, coastal town of Las Catalinas in Guanacaste, Costa Rica. Las Catalinas began conceptualizing a compact master plan in 2006 that set out to implement a better way of living for the people who live, work and vacation there. Almost totally car-free, the town and its textured hardscapes encourage maximum human-to-human interaction in a setting that harmonizes people with nature. Taking cars out of the equation means people spend more time outdoors on foot (or on bike) creating opportunities for spontaneous interactions, conversations, and impromptu socialization.
Since its inception, Las Catalinas has been a leader in the movement to build highly walkable neighborhoods, towns, and cities. In 2022, The Congress for New Urbanism celebrated Beach Town, the first neighborhood within Las Catalinas, with a Charter Award recognizing the town for achieving "more equitable, sustainable, connected, healthy, and prosperous communities."
"In recent years many people are re-evaluating their priorities," said Las Catalinas founder Charles Brewer. "In a world that is increasingly virtual, they appreciate the importance of the places where they physically live and work more than ever. People crave easy and enjoyable interactions with other like-minded people. They crave connection to nature. They want to be surrounded by beauty. They want access to enjoyable outdoor activities. All of this can be accomplished exceptionally well in Las Catalinas, and La Rambla provides the opportunity for companies to offer this lifestyle to their employees and customers to a degree that is available in very few places."