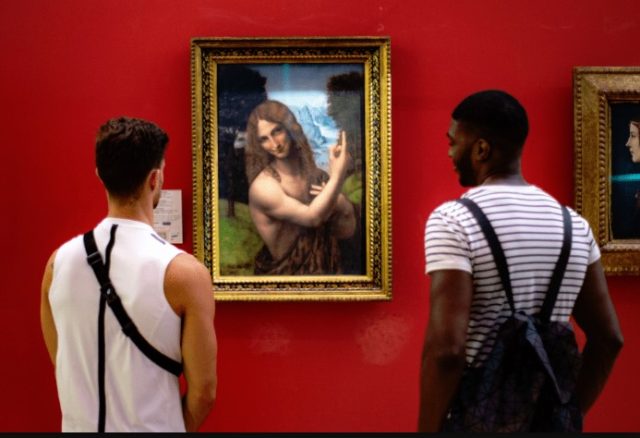 With Italy among the latest countries to relax visitor requirements and welcome back international travelers, Quiiky Tours – the first Italian-based LGBTQ tour specialist – announced the launch of its 2022 travel season with guided tours of some of the country's most popular cities that reveal the extraordinary legacy of Italy's gay art, history and culture. Among these are the company's fascinating "Untold History" tours that include "Rome – Vatican Museums in a Gay Light," and "Florence: Renaissance Under a Gay Light." They include numerous three-hour and two-hour tours, such as "Homosexuality in Ancient Rome," and comprehensive full-day tours such as "Leonardo da Vinci's Genius Under a Gay Light".
Quiiky is also accepting bookings for its captivating 9-day "Call Me by Your Name" tour, which starts in Milan and visits some of the locations featured in the award-winning film, such as Bergamo, Crema, Lake Garda, and Venice. It is available June 10, 2022. Other tours include the 10-day "Marvelous Three of Northern Italy – Milan, Venice and Florence," available August 4 -13, 2022; and the 10-day guided tour of Rome, Naples, Pompeii, and Amalfi Coast, available September 8 – 17, 2022. Meanwhile, the company's Atlantis Cruise is set to sail the Mediterranean August 21 – 30, 2022. It will visit Rome, Pompeii, Naples, Amalfi, Messina, and Taormina, where guests will be treated to local guided tours. More information is available at www.quiiky.com/en.

"LGBTQ tourism is one of the fastest growing segments of the travel industry," noted Alessio Virgili, Co-Founder and CEO of Quiiky Tours. "For travel advisors, LGBTQ customers are among the most loyal. They were among the first to start traveling again, following the government lockdowns, and are leading the way in the recovery of the industry. Statistics also show that LGBTQ travelers are more affluent than their straight counterparts, and they spend more when they travel."
Italy's Hidden Gay History
Quiiky Tours explore the often-hidden history of famous homosexuals, many of whom have had an enormous impact on world affairs, its art and diverse culture. As the first Italian-based LBGTQ tour operator, the company has established a comprehensive network of gay-friendly vendors, hotels and community organizations in Italy that allow travelers to enjoy a fully supportive and inclusive environment throughout their visit, with a guarantee of accommodations in hotels that are fully respectful of their rights.
"Quiiky is in contact with many local LGBTQ groups and can help its guests connect with the incredibly diverse and supportive gay community in Italy," said Virgili. "We're completely focused on celebrating Italy's rich gay history while providing our clients with a safe and friendly environment."
---