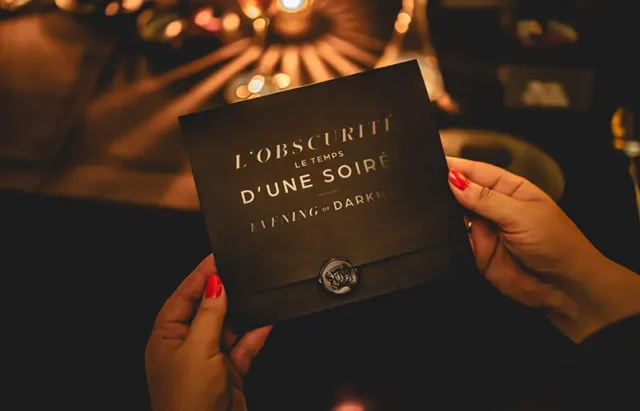 Fairmont Hotels & Resorts is delighted to unveil an exclusive experience part of the "Beyond Limits" program, inviting guests to a captivating epicurean affair at Quebec City's illustrious Fairmont Le Château Frontenac. The striking historic castle is the ultimate backdrop for a thrilling evening full of surprises, and where guests embark upon a gastronomic event like no other, complete with nine exquisite courses prepared by talented Chef Gabriel Molleur-Langevin. As the evening evolves over five acts, guests experience the finest champagne and innovative cuisine while witnessing dazzling circus performances, all inspired by the magic and wonder of darkness.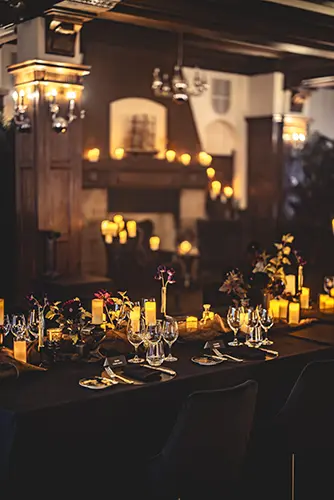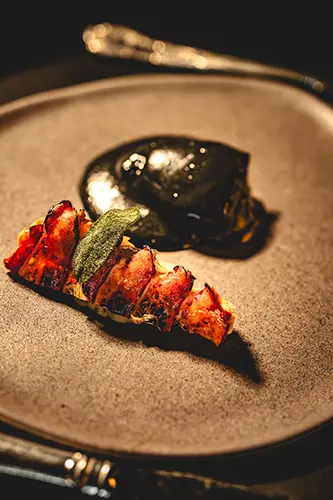 Every aspect of the event, from the decor to the meticulously crafted menu, has been designed to celebrate the color black in all its forms and stimulate guests' senses and create unforgettable memories. For this culinary adventure, newly appointed Chef Gabriel Molleur-Langevin, unveils a menu inspired by the enigmatic allure of darkness. Harnessing his expertise and artistic flair, created a menu emphasizing the refined flavors and depth of black ingredients – from black trumpet mushrooms to balsamic and squid ink. Each dish is a work of culinary art that stimulates the palate and invites a new kind of exploration. Adding a touch of enchantment to the evening, celebrated talents from Cirque Éloize grace guests with a one-of-a- kind performance and mesmerizing artistry throughout this immersive evening.
"Fairmont Le Château Frontenac is thrilled to join other iconic Fairmont hotels for the Beyond Limits experience. The opportunity to showcase the talents of Chef Gabriel and our entire team for this over the top immersive production is something we are very proud of," says Ken Hall, General Manager of Fairmont Le Château Frontenac.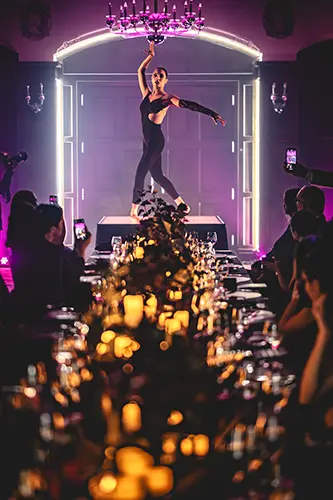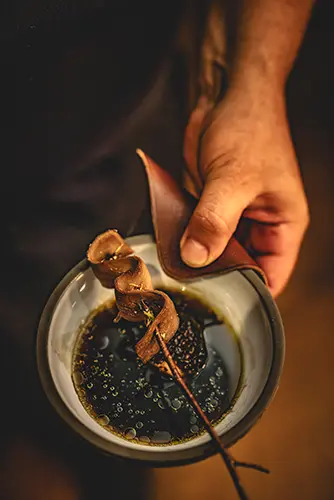 A carefully curated collection of wines and champagnes from esteemed vineyards and prestigious champagne houses are paired with this gastronomic journey, Under the guidance of expert Sommelier Zsombor Mezey, guests will experience intricate pairings that complement each dish with the captivating nuances of the darkness-inspired menu.
This limited series is a testament to Fairmont Hotels & Resorts' commitment to providing guests unparalleled moments that redefine luxury. Available only on 10 selected dates, now through September 14th, 2023. Reservations can be made by visiting allbeyondlimits.com.
"Evening of Darkness" is an extraordinary experience part Fairmont Hotels & Resorts "Beyond Limits" program, an exciting new collection of first-of-their-kind, awe-inspiring experiences available exclusively at iconic Fairmont properties worldwide. "Beyond Limits" is designed to defy convention, shatter the boundaries of expectation, and elevate the luxury experience beyond what was previously thought possible. Each highly exclusive, immersive experience is as unexpected as it is unforgettable, carefully crafted to lead travelers on a journey of discovery, to find something new within the destination, the hotel and themselves. Members of ALL – Accor Live Limitless are able to book select 'Beyond LIMITS' experiences with ALL Reward points. To join Accor's award-winning loyalty program, click here.