Are you tired of staying in those cramped hotel rooms where you constantly have to adjust to the rules and schedules of the hotel? If so, it may be time to switch things up and try a luxury villa holiday. A luxury villa provides the ultimate private getaway with exclusive amenities and personalised service. Here's everything you need to know about booking a spectacular luxury villa holiday in 2023.
Why book a luxury villa?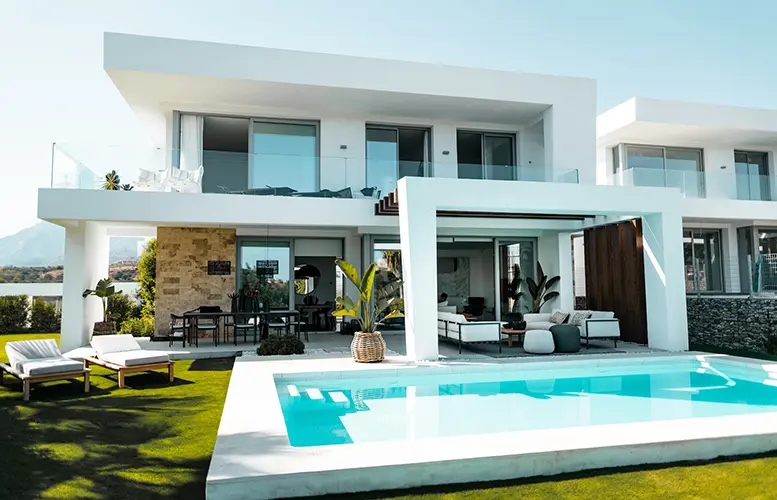 Booking a luxury villa is not just about living in style, it's about elevating your entire holiday experience. Unlike hotels, luxury villas offer an unparalleled level of privacy, exclusivity, and comfort. Not to mention, luxury villas are perfect for families, groups of friends or couples looking for a romantic escape.
Outdoor activities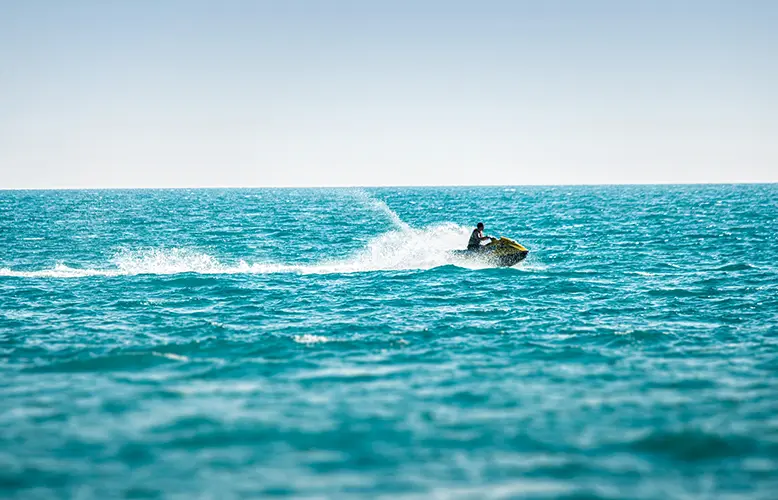 Luxury villa holidays are all about indulgence, relaxation, and rejuvenation. One of the best things about booking a luxury villa is the option to customise your holiday experience by choosing from a range of outdoor activities. From swimming in your own private pool to enjoying a round of golf, the possibilities are endless.
If you are looking for something more adventurous, some luxury villa rentals also include access to water sports activities such as snorkelling, kayaking, and windsurfing. Alternatively, you could relax with a spa day or enjoy a yoga session in the lush gardens of your luxury villa.
Snorkelling
Snorkelling is one of the most exciting activities to do when travelling abroad. Whether you're exploring coral reefs in the Caribbean or admiring the colourful fish in the Indian Ocean, snorkelling lets you discover a whole new world beneath the surface. What makes it even more rewarding is the fact that you get to see marine life that you wouldn't normally find in your local waters. It's a great way to connect with nature and get an adrenaline rush at the same time. Plus, snorkelling is a relatively low-cost activity that can be enjoyed by people of all ages and skill levels. So, grab your snorkelling gear and dive into an unforgettable adventure!
Kayaking
Kayaking is a thrilling outdoor activity that can be enjoyed anywhere in the world. Whether you're gliding through the turquoise waters of Thailand, paddling across the stunning fjords of Norway, or exploring hidden coves in New Zealand, kayaking is undoubtedly one of the most exciting ways to experience the beauty of nature. Not only is it a great way to stay active and immerse yourself in the outdoors, but it's also a fantastic way to explore new cultures and places. As you navigate your way through foreign waters, you'll discover new perspectives, make new friends, and experience unforgettable adventures. So pack your bags, dust off your paddles, and get ready to conquer the world – one stroke at a time.
Windsurfing
Windsurfing is one of the best water activities to try abroad if you're an adventure seeker. Riding on the board while the wind propels you through the waves is nothing short of exhilarating! Not only is it a fun-filled experience but windsurfing also provides the opportunity to explore new locations from a unique perspective. Whether you prefer long sandy beaches or crystal clear water lagoons, the possibilities are endless. Windsurfing abroad also allows you to meet and interact with fellow enthusiasts from different cultures, making it a great way to broaden your horizons. All you need is a good weather forecast, some basic windsurfing skills, and a desire for adventure to make your windsurfing abroad experience one that you'll never forget.
Private Yachts
Booking a luxury villa with access to a private yacht is the epitome of indulgence. Combining land and sea can take your luxury villa holiday to another level. Private yachts provide an unforgettable experience, allowing you to explore stunning coastlines and secluded coves, while enjoying the utmost luxurious comfort and privacy.
Must-have villa amenities
One of the best things about booking a luxury villa is the abundance of amenities available. Depending on the property, you may have access to private infinity pools, tennis courts, state-of-the-art gyms, cinema rooms, and even wine cellars.
Luxury villas also typically come with fully-equipped kitchens, allowing you to cook your own meals and dine in style. Many luxury villas also offer the services of a private chef, who can prepare delicious meals tailored to your preferences.
Conclusion
Booking a luxury villa holiday is a fantastic way to enjoy privacy, exclusivity, and personalised service. With a range of outdoor activities available, access to private yachts, and exclusive amenities, luxury villa holidays offer the ultimate holiday experience. Whether you're travelling with family, friends, or enjoying a romantic escape, a luxury villa holiday is sure to impress.
In summary, luxury villa holidays provide the best possible holiday experience. They offer privacy, exclusivity, flexibility, and personalised service, making them the ideal choice for those seeking the ultimate escape. By choosing from a range of outdoor activities, booking private yachts, enjoying luxury villa amenities and comparing the differences between luxury villas and five-star hotels, you can ensure that your luxury villa holiday is truly spectacular. So why not book one today and live in luxury?