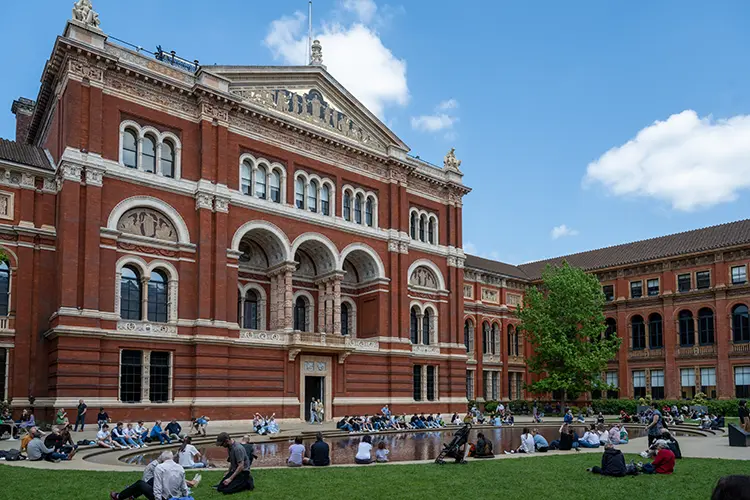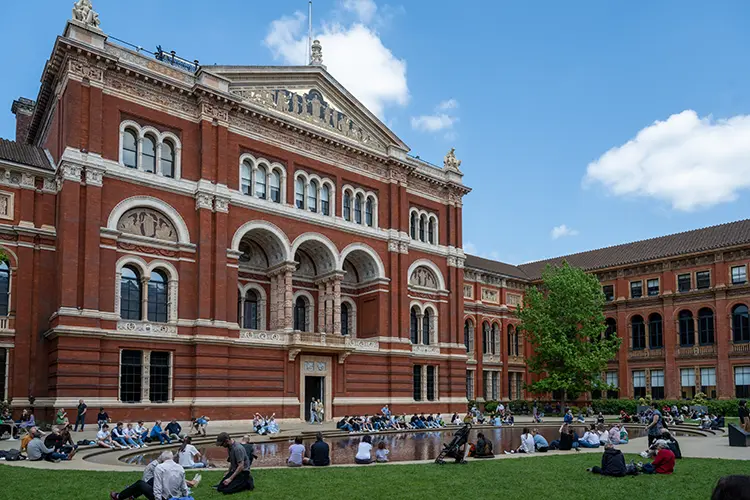 Europe is a treasure trove of cultural gems, beckoning art lovers, history buffs, and curious explorers alike. With so many captivating cities to choose from, it's natural to wonder which ones truly shine when it comes to museums, theaters, and historical sites.
To find out which cities are the best for culture, hybrid hospitality brand The Social Hub analyzed the 50 top-rated cities in Europe according to a range of factors including the number of cultural and historic activities available, the number of museums, number of theater shows and visitor return rate.
You can find the full research here: https://www.thesocialhub.co/blog/top-10-cities-for-culture-in-europe/
London is Europe's best city for culture, with nearly 800 cultural activities and over 200 museums to choose from
With a staggering 791 cultural and historic activities to choose from, London takes the top spot as Europe's best city for culture. The UK's capital is also home to more museums than any other city analyzed with an impressive array of 235 to visit, most of which are free to enter and explore. Additionally, London is a haven for theater lovers; known for its world-class West End, there are currently a total of 208 captivating shows to attend.
Berlin comes in second with 596 cultural activities and 124 museums on offer, which is fewer than London but still an impressive amount. Berlin is also one of the most affordable cities on the list, with the average entry ticket for activities costing just €27.98.
In third place is Paris, offering 793 cultural and historic activities to enjoy. The French capital is particularly notable for its food culture, with countless incredible restaurants to choose from – including 118 Michelin-star restaurants, which is more than any other city on the list.
Barcelona comes in fourth, followed by Prague, Rome, Lisbon, Madrid, Frankfurt, and Vienna.
| | | | | | | | | |
| --- | --- | --- | --- | --- | --- | --- | --- | --- |
| Rank | City | No. of museums | No. of cultural & historic activities | Avg. price of entry tickets (€ and £) | No. of world heritage sites (country) | No. of Michelin* restaurants | Visitor return rate (%) | No. of theatre events |
| 1 | London, UK | 235 | 791 | €64.56 (£56.14) | 34 | 74 | 15.00% | 208 |
| 2 | Berlin, Germany | 124 | 596 | €27.98 (£24.33) | 52 | 23 | 15.00% | 209 |
| 3 | Paris, France | 131 | 793 | €49.40 (£42.95) | 49 | 118 | 15.00% | 65 |
| 4 | Barcelona, Spain | 92 | 786 | €29.55 (£25.70) | 49 | 26 | 15.00% | 120 |
| 5 | Prague, Czech Republic | 81 | 493 | €65.54 (£56.99) | 16 | 2 | 13.00% | 371 |
| 6 | Rome, Italy | 146 | 783 | €43.24 (£37.60) | 58 | 20 | 12.00% | 23 |
| 7 | Lisbon, Portugal | 63 | 795 | €16.47 (£14.32) | 17 | 16 | 15.00% | 62 |
| 8 | Madrid, Spain | 71 | 411 | €28.91 (£25.14) | 49 | 24 | 14.00% | 173 |
| 9 | Frankfurt, Germany | 33 | 104 | €17.72 (£15.41) | 52 | 11 | 14.00% | 354 |
| 10 | Vienna, Austria | 92 | 401 | €45.93 (£39.94) | 12 | 10 | 12.00% | 290 |