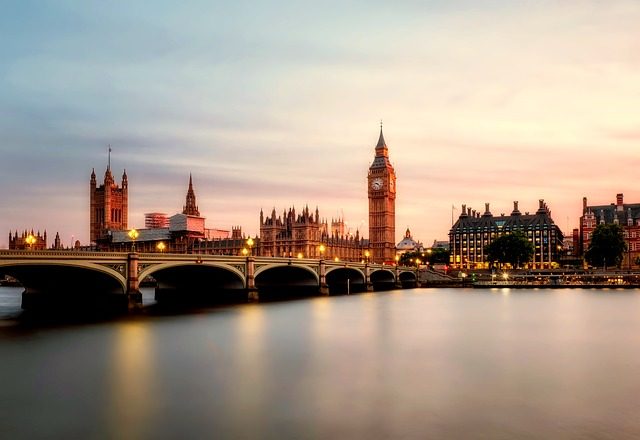 Discover the pinnacle of sophistication with luxury vacation rentals in London, meticulously chosen to address your desire for an extraordinary travel experience. We know it can be hard work to find the best place to stay, so we've done the hard work for you, ensuring your stay is as seamless as it is indulgent.
Our Top 3 Picks
1. Best for Customer Service | Sanctum Serviced Apartments
2. Best for Impressive Restaurants | NoMad London
3. Best for Riverside Views | Sea Containers
Top 10 Luxury Accommodation in London
1. The Prince Akatoki London
Experience 5* luxury at its finest at The Prince Akatoki, which focuses on the tranquillity and beauty of Japanese aesthetics.
Rooms here have plush beds, luxurious rainfall showers in the bathrooms, and an extensive range of premium toiletries, but that isn't where the opulence ends. Take time to dine at TOKii where you can indulge in beautifully crafted seasonal dishes and finish with a nightcap, choosing from a rare collection of whiskies and Japanese sakes as well as cocktails tailored by the best bartenders in The Malt Lounge and Bar.
Best Feature: The unique fusion of Japanese hospitality and British heritage.
Pros
Central location near Marble Arch and Hyde Park.
Bespoke cocktail and whisky experiences.
Cons
Minimalist decor isn't suited to those wanting a more traditional British style.
2. Sanctum Serviced Apartments, Regents Park
Right next door to the renowned Regents Park, the Sanctum London Serviced Apartments offer modern but luxurious accommodation in North London. With plenty of space, and even a balcony, these luxury apartments are perfect for showing off to family and friends.
Guests will benefit from an attentive concierge team, housekeeping, LED TVs, a spacious living area, a contemporary bathroom, beautifully designed rooms, and access to a fully equipped gym, you really couldn't want more when staying at these serviced apartments.
Best Feature: The complimentary 24-hour Concierge service in these London luxury holiday homes ensures every whim is catered to, any hour of the day.
Pros
It's close to popular tourist attractions, such as the London Zoo, making it a perfect luxury holiday rental in London.
State-of-the-art in-room technology, including LED TVs and complimentary Wi-Fi.
Good for those who want a luxury London apartment for 2 night or on a more long term.
Only secure overnight parking
Cons
3. Sea Containers
Take in the spectacular riverside view at the Sea Containers, which boasts a beautiful restaurant overlooking the River Thames, a cocktail bar, a spa, and a rooftop terrace, all within a short walk of destinations such as The London Dungeon, Borough Market, and the London Eye.
The rooms themselves are decorated by award-winning designer Tom Dixon, featuring bespoke furniture and all the amenities you would expect from a luxury hotel. If that wasn't enough, be sure to check out the on-site cinema, where you can watch a range of the latest movies as well as family classics.
Best Feature: The panoramic views across London from the rooftop bar.
Pros
Designer furnishings.
In-house cinema for exclusive screenings.
Cons
Further away from shopping districts such as Oxford Street.
4. Brown's Hotel
Brown's Hotel is steeped in history and benefits from award-winning dining, a gym, and a spa. The hotel celebrates the best of British Luxury and, situated in the exclusive Mayfair, is also in great proximity to some of the city's best shopping streets.
Checking into this hotel will guarantee you a stylish stay with elegant rooms decked out with an interactive TV, luxury toiletries, the fluffiest bathrobes, and a comfortable seating area. Don't forget to take in afternoon tea in their famous English Tea Room!
Best Feature: The quintessentially British Tea Room, offering an exquisite afternoon tea experience.
Pros
In-house spa and fitness amenities.
Live jazz music at the Donovan Bar.
Cons
Stays here come with a premium price tag.
5. The Armitage Apartment, Marylebone
For those who like the freedom of an apartment mixed with the luxury of a hotel, The Armitage in Marylebone is a great option that works well for those seeking luxury short-term rentals in London.
Not only does this apartment have a convenient location in the centre of the city, but the home-like amenities within the space also add a further comfortable touch. There is a kitchen with oven and dishwasher, flat screen TV, wardrobe, coffee machine, and seating area with modern upholstery.
Best Feature: The location of Marylebone is perfect for those who like independent shops and small premium brand boutiques.
Pros
A short walk from Oxford Street.
Luxury furniture for a premium feel.
Cons
The residential feel may not cater to those looking for traditional hotel services.
6. The Londoner
The Londoner offers a deluxe place to stay with highlights, including a prestigious tower penthouse with stunning city views. Guests can also enjoy access to six dining experiences, a rooftop bar, and an extensive wellness centre with a spa, pool, and gym.
Centrally situated in Leicester Square, the hotel is moments away from Soho and Covent Garden. It features an exclusive club, a variety of event spaces, and is a part of the Preferred Hotels and Resorts Legend Collection.
Best Feature: The Residence, an exclusive residents-only club, offers a unique space to unwind.
Pros
Panoramic views in the tower penthouse suite.
Superfood clinic and beauty salon on-site.
Cons
The buzz of Leicester Square may not be suitable for those preferring a quieter location.
7. Pan Pacific London
Pan Pacific London, in the heart of the Square Mile near Liverpool Street Station, combines innovative design and wellness facilities with a wealth of dining options. Its rooms boast floor-to-ceiling windows, luxury marble bathrooms, and modern amenities, complemented by free Wi-Fi.
The hotel indulges guests with complimentary access to its wellbeing floor, which features an infinity pool, gym, and spa facilities. There are 6 restaurants and bars available in the hotel, but if you prefer a wander, head out and take in sites such as the Tower of London and St Paul's Cathedral are nearby.
Best Feature: The well-being floor with its indoor infinity pool and high-performance gym.
Pros
Six diverse dining and drinking venues.
Rooms with luxury marble bathrooms.
Cons
East London has a party atmosphere that might not be suited to those who prefer a quieter nightlife.
8. St Martins Lane
St Martins Lane London, nestled in Covent Garden and envisioned by Philippe Starck, features rooms with dramatic floor-to-ceiling windows and interactive lighting, complemented by HD TVs. Guests enjoy complimentary gym access and laundry services for gym attire, along with free bicycle rental.
The hotel has several social hubs, including The Den, The Restaurant, and the EllaMia London café. For evening adventures, Blind Spot London presents a hidden space for inventive cocktails. Nearby attractions like Charing Cross Station, Covent Garden Market, and The Royal Opera House are just a short stroll away.
Best Feature: The in-room interactive light installations create a customizable ambiance.
Pros
Close proximity to West End theatres and boutiques.
Complimentary use of bicycles for city exploration.
Cons
The hip and trendy atmosphere might not appeal to everyone.
9. NoMad Hotel London
A stay at the NoMad, is perfect for those who love the hustle and bustle of Covent Garden. Sat right next to the Royal Opera House, the hotel has 91 distinctive rooms and suites boasting unique art, beautiful hardwood floors, and clawfoot bathtubs all which further elevate its elegant status.
The hotel's dining experiences range from The NoMad Restaurant under a glass atrium to the relaxed Side Hustle with its Mexican-inspired menu. Guests can enjoy the seclusion of The Library and indulge in innovative cocktails at the underground Common Decency bar. For convenience, an à la carte breakfast is served in multiple locations. The fitness centre is available for guest use, and the vibrancy of Covent Garden lies just steps away.
Best Feature: The indoor courtyard with a glass atrium that hosts the NoMad Restaurant.
Pros
Prime location near Covent Garden and the Royal Opera House.
Rooms and suites with distinctive character and luxury amenities.
Cons
Smaller number of rooms means dates are booked further in advance.
10. Baglioni Hotel London
Baglioni Hotel London, nestled in the city's heart, provides 5-star opulence with views over Hyde Park and Kensington Palace, delivering an exquisite Italian experience. Brunello Bar and Restaurant indulges guests with authentic Italian flavours, while La Terrazza offers al fresco aperitifs against the backdrop of Kensington Gardens.
The Baglioni Spa and Gym offer a sanctuary for relaxation and personalised treatments, enhancing your stay with experiences like horseback riding in Hyde Park. This centrally located hotel is a stone's throw from cultural landmarks like Kensington Palace and The Royal Albert Hall, perfect for every explorer.
Best Feature: the authentic Italian dining experience available at Brunello Bar and Restaurant.
Pros
A wellness-focused approach with a dedicated spa and gym.
Tailored experiences including horse riding and private tours of local landmarks.
Cons
Situated in a premium area where costs are generally higher for all activities.
Frequently Asked Questions
What is the most luxurious apartment in London?
The epitome of luxury in London apartments can vary based on individual preferences, but properties like The Penthouse at The Shard or the top-tier apartments in One Hyde Park are renowned for their opulence, exclusive amenities, and panoramic views of the city. For those looking for luxury holiday apartments in London, try Sanctum or The Armitage.
Can guests at luxury apartments in London expect concierge services?
Yes, most luxury apartments in North London and beyond offer concierge services. For those planning on hiring a luxury London holiday rental, these services can range from making restaurant reservations and arranging transportation to procuring tickets for exclusive events and providing personalised recommendations for your stay.
Regal Wrap-Up
Opting for luxury vacation rentals in London means you're choosing more than just a place to stay; you're selecting an experience that embodies opulence and convenience. These properties offer the quintessential London visit, blending the comfort of a private residence with the extravagance of a five-star service, ensuring your getaway is nothing short of majestic.