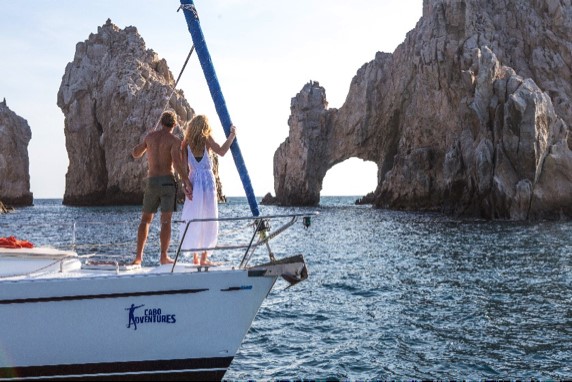 Looking to escape the stress of winter and escape to the sun? Los Cabos is always a popular choice, but this year with so many newly opened resorts to choose from it is even more tempting for travelers. Travel + Leisure recently named Los Cabos one of the best places to travel in December.  Los Cabos stood out among hundreds of vacation destinations. No surprise to us!  With direct flights from Vancouver and Calgary, this might be the year for you to make Los Cabos your winter escape! 
Los Cabos is on the top of the list because of its warm weather, constant sun, and beautiful beaches. But in addition the range of attractions and activities also make Los Cabos the perfect destination for every traveller!
If you are the adventurous type, Los Cabos has some exciting experiences for you. Winter is the ideal time for water sports like surfing, kiteboarding, windsurfing, snorkeling, diving, and more. Los Cabos is also home to diverse marine life waiting to be discovered.
Is golf your sport? Los Cabos is recognized as one of the best vacation destinations in the world for golfers. And when you're not hitting the greens, you can relax with a drink in hand by the pool at one of the various top-rated resorts.
For the maximum vacation rest and relaxation, Los Cabos' 22 beautiful Blue Flag certified beaches offer the perfect escape to soak up the rays and feel the sand under your feet. And after a long day in the sun, treat yourself to a spa package for the ultimate vacation indulgence!
For more information visit, visitloscabos.travel.