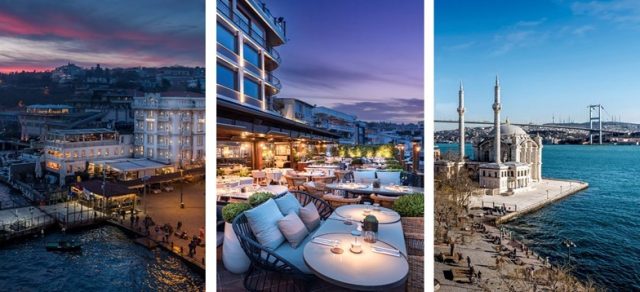 Each of The Stay Hotels' unique properties, which includes three in Istanbul's Bebek, Nisantasi and Ortakoy, features modern, stylish design, whilst remaining rooted in the history and cultural fabric of the local area. Whether staying in a 19th-century Ottoman-era mansion at the banks of the Bosphorus or in a slick property in the thick of Istanbul's Fashion Quarter, each property combines state-of-the-art, soulful spaces with hospitable, detail-orientated service.
With no more than 44 rooms apiece, each of The Stay Hotels offers a truly intimate getaway with contemporary, environmentally sensitive design – by the likes of internationally-acclaimed, born-in-Istanbul design studio Autoban, and renowned Turkish architect Mahmut Anlar.
Celebrating and championing the arts is core to The Stay Hotels ethos; each property features curated artwork, and – subject to COVID-restrictions – hosts a roster of in-person and virtual events with established and upcoming local talent, including live theatre weekends and The Stay art and fashion talks. In-the-know concierges are on hand to reveal new unmissable happenings, to arrange authentic excursions – such as meetings with local designers like Rifat Ozbek, Atil Kutoglu and Aida Bergsen and artists who have work displayed in the properties – and to coordinate cultural, historical or foodie activities. Each itinerary is individually tailored to guests' interests, to ensure an unforgettable Turkish break.
THREE UNIQUE PROPERTIES IN ISTANBUL
Bebek Hotel by The Stay: elegant waterfront hotel in Istanbul's ritzy Bebek district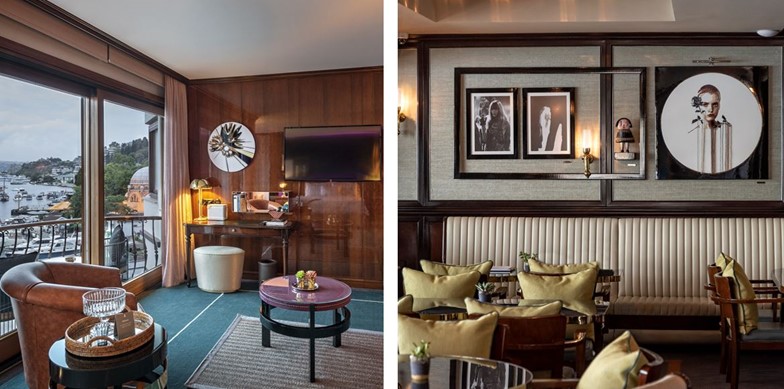 A historic and elegant waterfront hotel in Istanbul's ritzy Bebek district, The Bebek Hotel has attracted a discerning crowd since its opening in the 1950s. In 2019, the property was taken over by The Stay Hotels who injected a new lease of life and luxury, establishing The Bebek Hotel by The Stay – located enviably close to Istanbul's best shops and restaurants – as the go-to getaway for today's see and be seen crowd.  Interiors, designed by Turkish architect Mahmut Anlar, interweave historic charm – combining original Art Deco details such as its iconic bar and restored wooden wall panelling – with modern craftsmanship. Twenty-two spacious suites have rich colour palettes, with marine-inspired turquoise carpets, subtle neon lighting, Art Deco lampshades and striking French windows which frame magnificent Bosphorus views. As well as Dragon restaurant – famed for its Chinese cuisine – there's a relaxed lounge restaurant for Mediterranean-inspired fare, and a chic rooftop bar with Bosphorus panoramas.
The Stay Bosphorus: a beautiful 19th-century mansion reimagined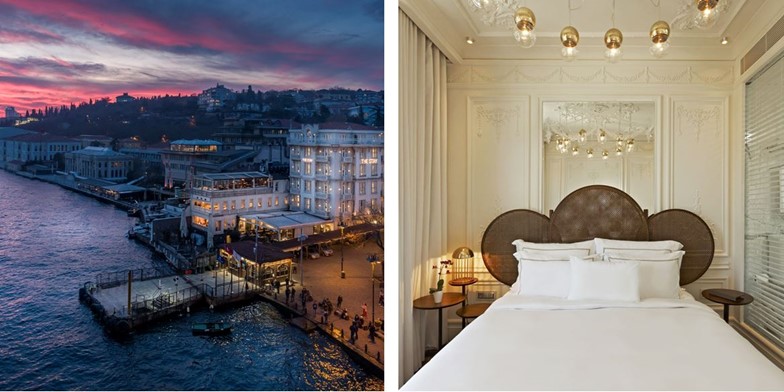 In the heart of Istanbul's vibrant Ortakoy neighbourhood, next to the Bosphorus Bridge which connects Europe and Asia, The Stay Bosphorus is a beautiful 19th-century mansion, reimagined as a stylish 26-room city retreat by The Stay Hotels. Built by the Balyan family (responsible for much of the city's Ottoman architecture including the Dolmabahce Palace) in the 19th century, the jaw-dropping Bosphorus views at this five-storey property have inspired poets, writers and painters for decades. With design by world-famous studio Autoban, The Stay Bosphorus now blends original Ottoman authenticity with modern pizazz. As well as having incredible riverside views of the Bosphorus Bridge and neighbouring Ortakoy Mosque, refined bedrooms feature creamy colour palettes, statement globe chandelier lighting, asymmetrical wooden tables, and decadent hammam-inspired marble and glass bathrooms. 
The Stay Nisantasi: In the heart of Istanbul's most fashionable neighbourhood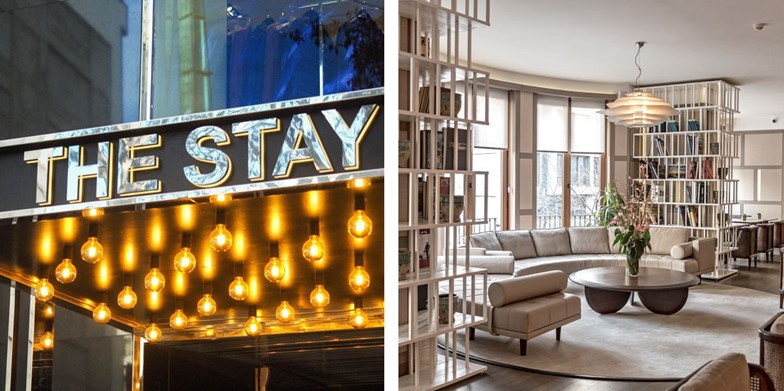 The Stay Nisantasi, a 44-room design-led hotel in Istanbul's fashionable Nisantasi neighbourhood, is all about grown-up urban glamour. Surrounded by Nisantasi's Art Nouveau residences, it sits above the flagship Prada store, and is moments from boutiques by Louis Vuitton, Chanel, Hermes and Rifat Ozbek. State-of-the-art rooms with crisp, contemporary interiors, oak panelled walls, bespoke furniture and luxe Carrara and Bursa marble bathrooms, and a communal library lounge have been designed by multi-award-winning design firm Autoban. An ideal choice for trendsetters who like to stay close to the action, Istanbul's cool cafes and restaurants are on the doorstep, while many of the city's must-visit landmarks such as the Dolmabahce Palace and the Istanbul Museum of Modern Art are close by.
For more information on The Stay Hotels, including its fourth property, The Stay Warehouse, located in Alacati, visit: www.thestay.com.tr