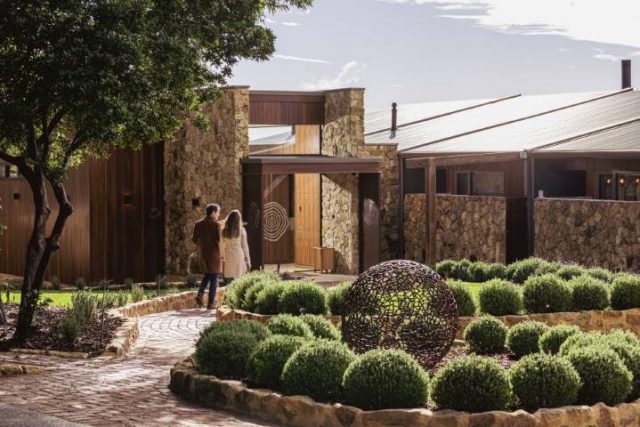 Discover a South Australia you never knew existed at SEQUOIA, one of only two luxury lodges to open in a decade and the first in Australia within an hour of an international airport.
The highly anticipated luxury lodge, Sequoia, is set to open next week.
The $18 million intimate luxury lodge located in the grounds of Mount Lofty Estate in the majestic Adelaide Hills will officially open its doors on the 18th of August 2021. The lodge will offer guests an unparallel journey of discovery based around the region's iconic food and wine, wellness, history and vast nature experiences allowing guests to delight in the sheer beauty of being.
While being seemingly removed from the hustle and bustle of the world, Sequoia sits on the side of Mount Lofty, high above the Piccadilly Valley in the Adelaide Hills, a region currently being considered for UNESCO World Heritage status. The area's significance highlights its working agricultural (food and wine) landscapes, historic settlements, abundant wildlife, pure environment and continuing culture and practice.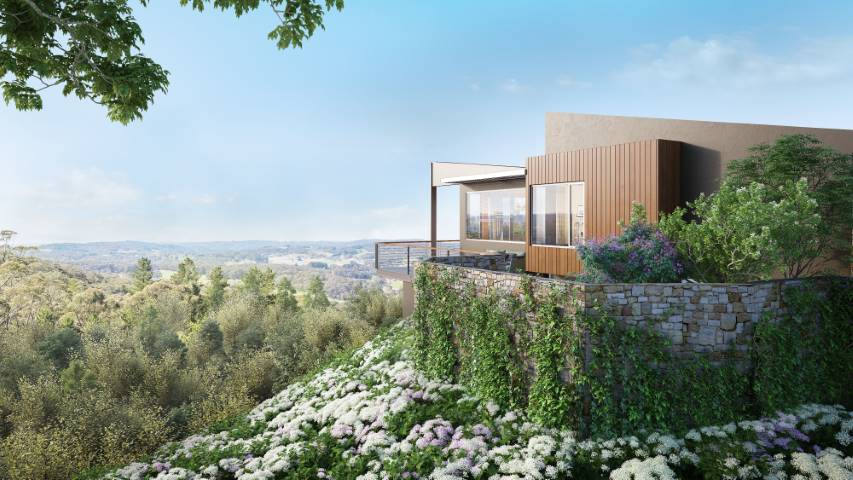 Comprising fourteen luxury sustainably-designed suites boasting panoramic views over the
majestic valley, an intimate lounge centred around social connection along with immersive nature-inspired experiences, natural artesian spring-fed stone hot pools, an infinity pool, new day spa and valley rim campfire amphitheatre – the retreat represents a new level of luxury in South Australia.
Owned and operated by South Australian local David Horbelt, and his business partner Malcolm Bean, Sequoia connects guests with the unique stories of the region's place. Guests will experience a transcendental journey that revolves around the human senses, desire to connect, socialise and seek comfort in the beauty of the moment.
David Horbelt said, "Malcolm and I are delighted to be able to build upon our world-famous luxury offering at neighbouring Mount Lofty House. At Sequoia, we have created an entirely new level of opulence, every detail has been carefully planned to take guests on a journey that will touch the senses, connect with the soul and create a pure sense of delight."
"The lodge and its offering were born out of our passion and deep connection with the beauty
for this region, we wanted to share our desire to celebrate life and create a sense of place and connection with nature, combined with exemplary personalised service and fine-dining. Sequoia truly is unique; we've integrated the highest principles of luxury amenity and service with the natural beauty of one of Australia's most applauded landscapes in the Adelaide Hills".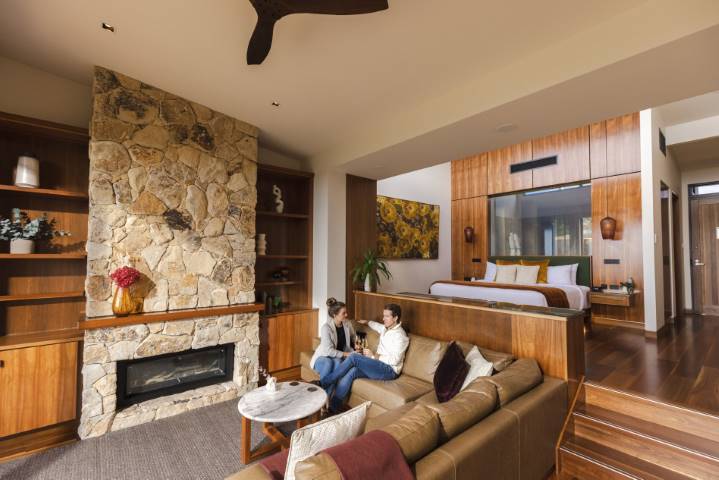 Led by a team of Experience Hosts, a range of unique local bespoke activities themed around the pillars of Food and Wine, Wellness, Nature and History will take guests on a journey of learning and self-discovery.
Upon arrival, guests will be introduced to the region with the Lodge Welcome, where each guest will be invited to share the story that brought them to Sequoia, followed by intimate campfire story-telling. The Host will share the story of place starting from the original custodians of the land – the Kaurna people who shared the land with the neighbouring Peramangk people – right through to today. Guests will be introduced to the region's unique food, wine, wellness and nature offerings including entertaining stories about some of the region's more colourful characters, iconic products and places.
During their stay, guests will be invited to choose from a curated collection of luxury bespoke experiences that celebrate South Australian stories – many not available to the general public. From tasting the abundant local produce and fine-dining cuisine, wellness and rejuvenation to guided nature walks through the bush home of the world's largest surviving koala population, star gazing, private helicopter tours and intimate tastings with some of Australia's leading vintners – guests will feature centre stage in the region's iconic attractions.
Many of South Australia's strongest luxury brands, including R.M. Williams, Jurlique and the country's most celebrated wine-makers – think Penfolds, Henschke, and Torbreck – contrasted with exciting and boutique vineyards like Yelland and Papps or Bekkers, taking guests behind the scenes on an intimate journey of discovery.
Perfectly perched on the side of Mount Lofty at the gateway to South Australia's world-famous wine regions, Sequoia offers a connective experience with the surrounding region and opulent physical amenity. The 75sqm open-plan suites boast 180° views of the patchwork Piccadilly Valley below from every part of the suite. The rooms feature sunken lounges complete with stone fireplaces, opulent king-size beds with moon windows, expansive balconies with outdoor daybeds, a hidden television, elevated free-standing bathtubs, switch-glass privacy windows and heated floors along with the most technologically advanced automation in any hotel room in Australia.
David Horbelt worked with local suppliers, craftsmen and artisans to bring the suites to life, creating a tranquil oasis with a calming colour palette punctuated by warm accents of wood and stone. Each suite features an original oil painting by resident artist Stephen Trebilcock who is renowned for capturing unique local native florals in incredible detail, colour and depth.
The carefully curated décor at Sequoia includes an exquisite collection of artisanal pieces and amenities including Nick Mount glass, JamFactory ceramics, Jurlique products, Hahndorf Soap and OrganiQ bath salts.
Sequoia guests will have exclusive access to the natural artesian spring-fed stone hot pools, infinity pool, campfire amphitheatre and lodge grounds. The semi-private hot pools along the valley rim, unique to Sequoia and the first in Australia, allow guests to soak up the healing minerals of the estate's natural springs. The spring water is also bottled and available to guests.
One of the highlight amenities located on the estate is the Gatekeeper's Day Spa.
Transforming one of the estate's original cottages the beautifully appointed spa overlooks the stunning Adelaide Hills with three treatment spaces, including two double rooms, and a private post-treatment landscaped garden. The spa offers a range of relaxing rituals, rejuvenating experiences and beauty treatments.
Also located on the grounds of the estate is the three-hatted Hardy's Verandah Restaurant, one of Australia's most acclaimed fine-dining restaurants with a la carte and degustation menus, along with the Arthur Waterhouse Cocktail Lounge and Champagne Bar, offering some of South Australia's finest wines, spirits and craft beers. Dining options for lodge guests also include private dining on their balconies, elevated regional dining in the Sequoia lounge and regular private events like the lodge's seven-course Taittinger Champagne dinner later this month.
Sequoia is named after the three giant Californian Redwood trees planted by the original owner, Arthur Hardy, that remain on the property. Landscape artist David Tonkin has created a native garden with pathways lined by tall fescue lawns, bottlebrush, banksia, grevillea and African lilies.
The Adelaide Hills is located just 15 minutes from Adelaide CBD and 30 minutes from the airport. Known for its spectacular rolling hills and quality local wine and produce, the Adelaide Hills region is one of Australia's most popular city-escape destinations.
Sequoia can be booked for private use to create an entirely exclusive experience.